As the hoopla over "Fifty Shades of Grey" dies down, an intriguing story has emerged surrounding a singer who said he didn't quite realize what the movie was all about when he gave the filmmakers permission to use one of his songs on the soundtrack.
Paul Janeway, the 31-year-old lead singer of the soul band St. Paul and the Broken Bones, told Mother Jones that he allowed the erotic film to use the band's tune, "Call Me," assuming at the time that the movie was simply a romantic comedy.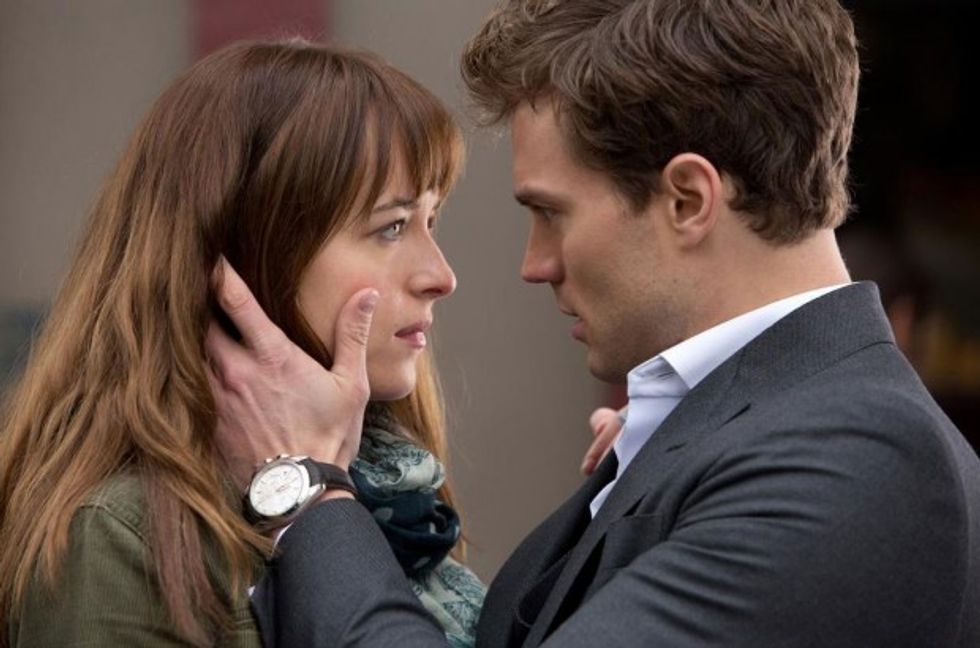 In this image released by Universal Pictures and Focus Features, Dakota Johnson, left, and Jamie Dornan appear in a scene from the film, "Fifty Shades of Grey." (AP Photo/Universal Pictures and Focus Features)
"When they presented the licensing opportunity, they presented it as: It's going to be a huge movie, they want to put a decent amount of the song in the movie in a nonsexual scene," he told the outlet. "I knew it was a book, but I had no idea what it was. So I was like, sure, big movie, good exposure. I'll be in this romantic comedy. Which is what I thought it was: a romantic comedy."
But then Janeway, who grew up in a Christian church and once trained to be a preacher before separating himself over theological disagreements, saw a preview and realized that the movie wasn't quite as comical as he had previously assumed.
"I saw a preview for it, and I was like, "Oh, s**t. Oh, no. What have I done?" he told Mother Jones.
But Janeway, isn't despairing, saying he actually found the situation "kind of funny" and doesn't have any personal qualms about it.
"I'm glad it's in a nonsexual scene to be honest with you, not for my sake but for my family's sake," the singer said. "I don't have any moral things about it. It's not like we're in the movie — it's just a song for a minute."
Listen to "Call Me" below:
The band posted a message to its Facebook page Feb. 11, just days before "Fifty Shades of Grey" was released nationwide, encouraging people to listen for their song when they flocked to the theaters to see the movie.
"When you take the whole family to go see 50 Shades of Grey this weekend, listen up to hear our song 'Call Me' in the film," the message read.
A few confused and disappointed fans responded with surprise that the band would assume that "Fifty Shades of Grey" was a family movie, with the group responding that the message was a joke and that they didn't actually know much about the film.
"Couldn't tell you the first thing about 50 Shades of Grey except we are on the soundtrack," the account administrator responded.
(H/T: Christian Today)