From afar, it simply looks like a sculpture of a man sleeping on a bench.
However, when examined up close, the crucifixion marks on the man's feet make it very clear: the man is Jesus.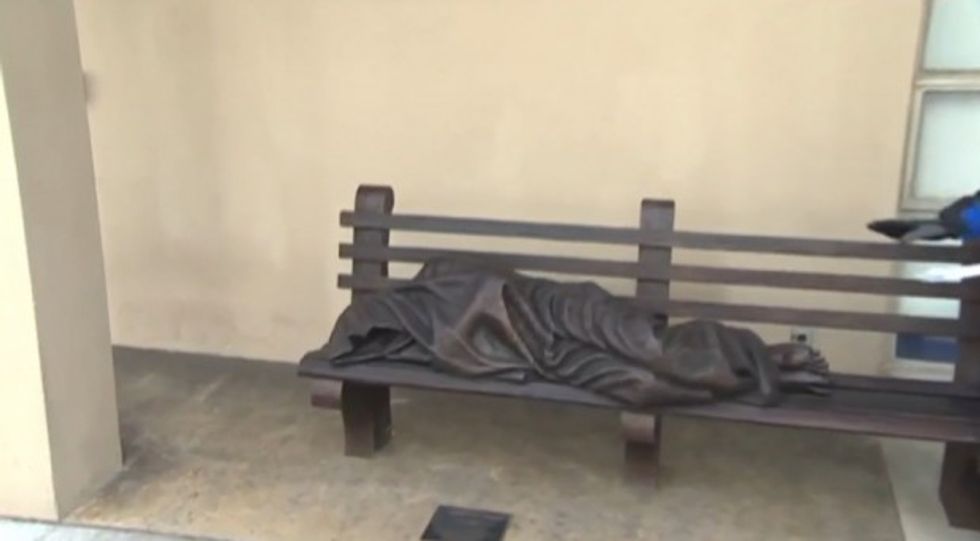 Image source: KVUE-TV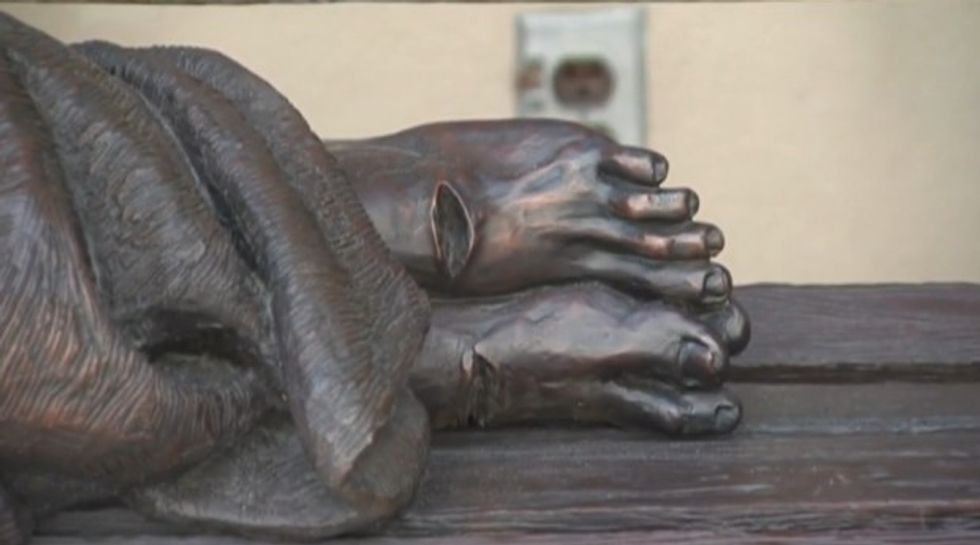 Image source: KVUE-TV
A new "Homeless Jesus" sculpture installed permanently in Austin, Texas, aims to raise awareness of the plight of the homeless, KVUE-TV reported.
An anonymous donor made it possible for the Central Presbyterian Church to pay for the statue, sculpted by a Canadian artist. It was donated in memory of two homeless advocates in Austin and unveiled downtown on the sidewalk near the church Thursday morning.
Church leaders hope it will serve as a reminder that every person has value, despite being rich or poor.
"We hope that the homeless at the arch might take comfort in this statue, and what we and all the downtown churches are doing. We also hope that the people at the Capitol, and the office buildings around us, that they are moved by it, and that they work to change the system as well," said Joseph Moore, a pastor at the church, told KVUE.
Similar iterations of "Homeless Jesus" have made their way throughout the country and one was even blessed by the Pope.
Sometimes the sculpture draws controversy, with people upset at the depiction of Jesus as a homeless person. However, news reports Friday morning indicated most were supportive of the statue which is just a few blocks away from the Austin Resource Center for the Homeless.
—
Follow Oliver Darcy (@oliverdarcy) on Twitter