The Gainesville Tornadoes usually don't have many fans in the stands cheering them on.
The team is from a juvenile correctional facility in Gainesville, Texas, that serves felony offenders — most of whom can't leave to attend their games.
"Usually our fan base was close to zero," one player told the CBS Evening News.
"My parents came to one game, but they didn't come to the others because they didn't have time," echoed another.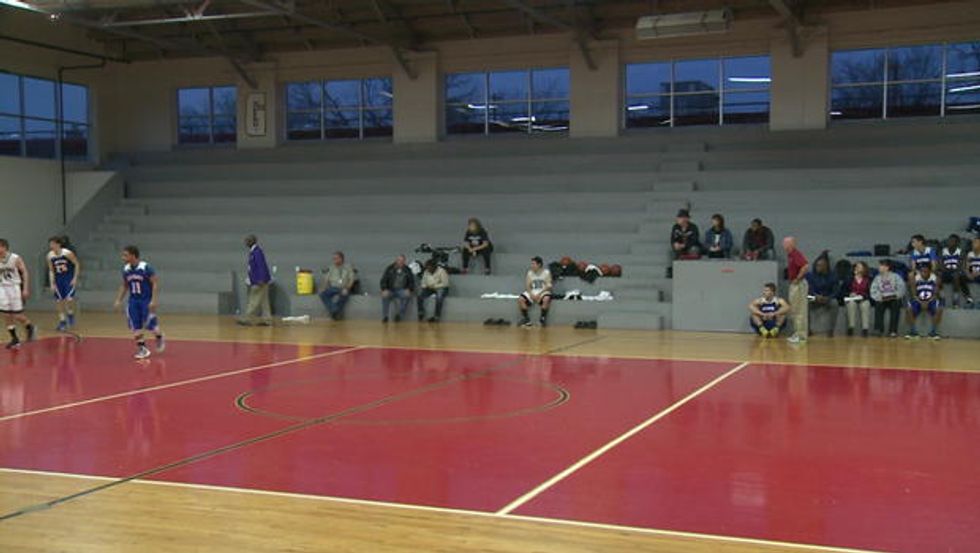 Image source: CBS Evening News
For a student to play on the basketball team, and leave the facility to face off against other teams, they must demonstrate exemplary behavior. For them, playing on the team is a reward — but one private school in Waco decided to sweeten it even more.
"No one likes playing in an empty gym," Vanguard College Prep player Ben Martison told the CBS Evening News.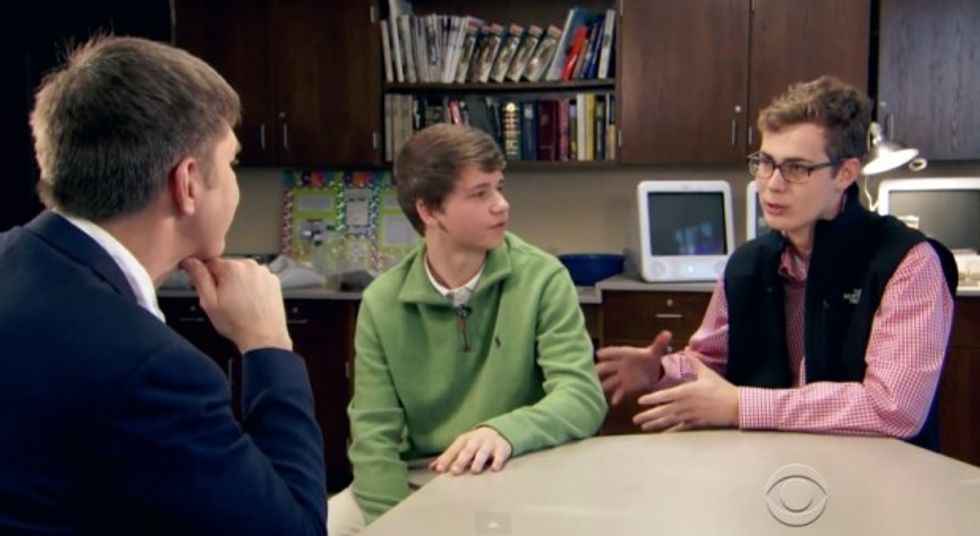 Image source: CBS Evening News
Player Hudson Bradley agreed, adding that it "doesn't seem right" for a team to challenge another without fans.
So the two decided to take action into their own hands. Before the game against Gainesville, Martison and Bradley asked some of their fans to do the unheard of: cheer for the other team.
As Gainesville walked onto the court, they were left astonished. An excited crowd roared for their success as cheerleaders revved them up.
"I mean every time they scored the gym was just lit up with cheering and clapping and everyone was on their feet," Bradley said. "I think in a way this is kind of how sports should be. It just kind of showed me the real impact that encouragement and support for anybody can make."
It's a gesture the Gainesville players will never forget.
"When I'm an old man I'll still be thinking about this," one said.
CBS News didn't disclose the winner of the game.
"And finally, as for who won the game, well, obviously they didn't care - so why should we?"
—
Follow Oliver Darcy (@oliverdarcy) on Twitter