FAIRBANKS, Alaska (TheBlaze/AP) — Madera, an 11-year-old dog, wandered away from her home in Ester Feb. 6 when temperatures dipped to 40 below.
What made the situation worse is that the Labrador retriever is completely blind due to an autoimmune disease.
Her owner Ed Davis says he didn't expect to find her alive.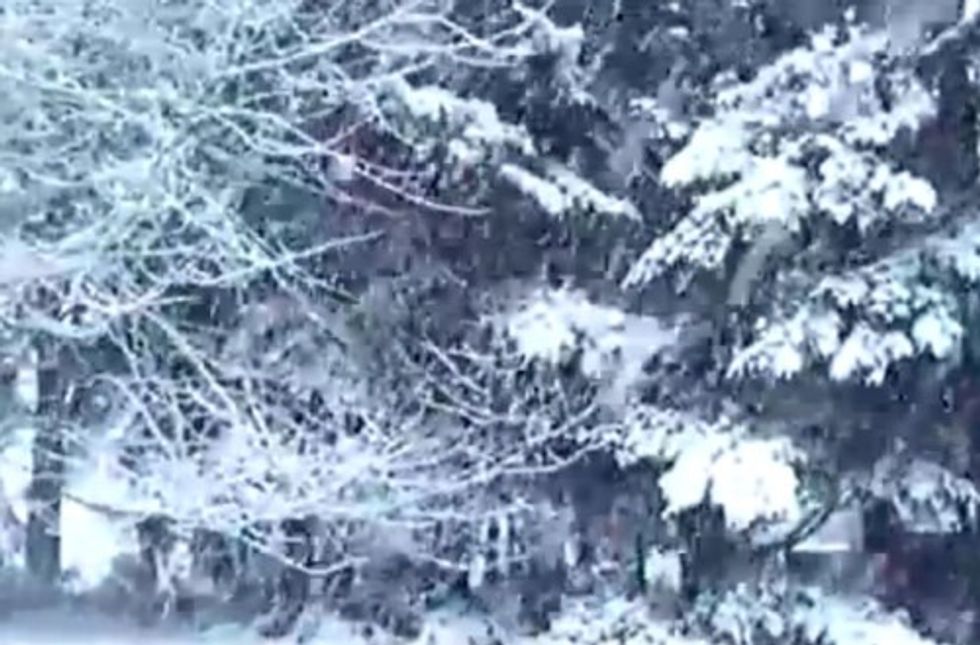 Image source: YouTube
"My best hope was to walk those trails and look for a track that might be hers," he told the Fairbanks Daily News-Miner. "My best hope was to find a frozen dog."
But a man riding a bike — accompanied by a dog wearing a bell — heard an odd sound while on the trails last week.
Turns out Madera responded to the sound of the bell and let out a whine as the dog ran by on the trail, the News-Miner said. Then Constantine Khrulev ventured over 100 yards into the woods and found Madera under a tree.
"She was not going to be found accidentally," Davis told the paper, adding that his dog is in good health despite losing 14 pounds.
A blind dog who wandered away from her home in Alaska is happily reunited with her owner! >> http://t.co/PbG04XkWmbpic.twitter.com/pSHC1DwDK7

— KIRO 7 (@KIRO7Seattle) March 1, 2015
After Khrulev asked that his $100 reward go to the Fairbanks Animal Shelter Fund, Davis obliged — and increased the donation to $250.
—
Follow Dave Urbanski (@DaveVUrbanski) on Twitter