You step out of an airplane and start plummeting toward the ground.
The wind whistles past your face and you get ready to pull your ripcord.
But then you black out.
A video posted to YouTube Sunday captures the intense moments after two men jump out of a plane for a skydiving jaunt — and one of them starts having a seizure in midair.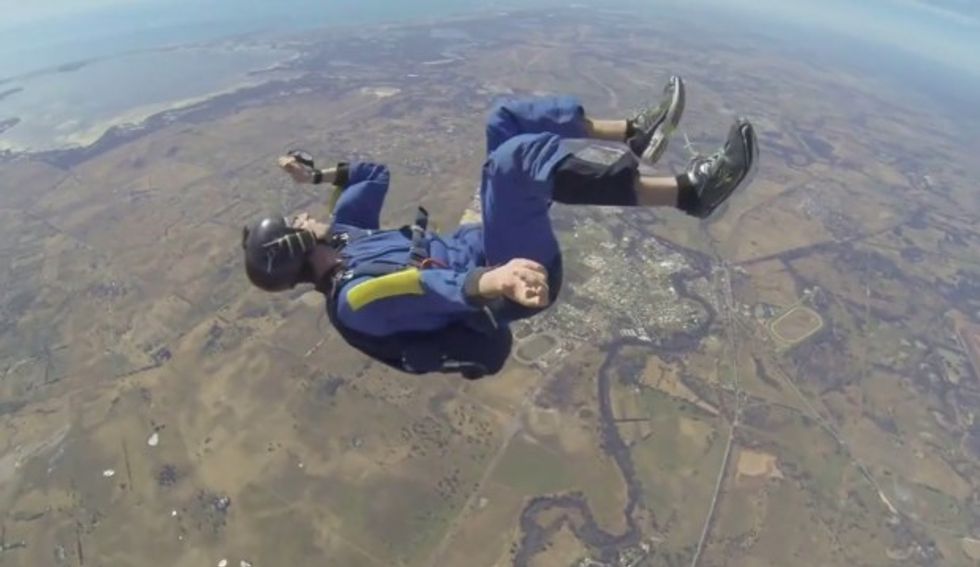 Image via YouTube
The other man swoops in, trying to pull the first man's ripcord, but he misses.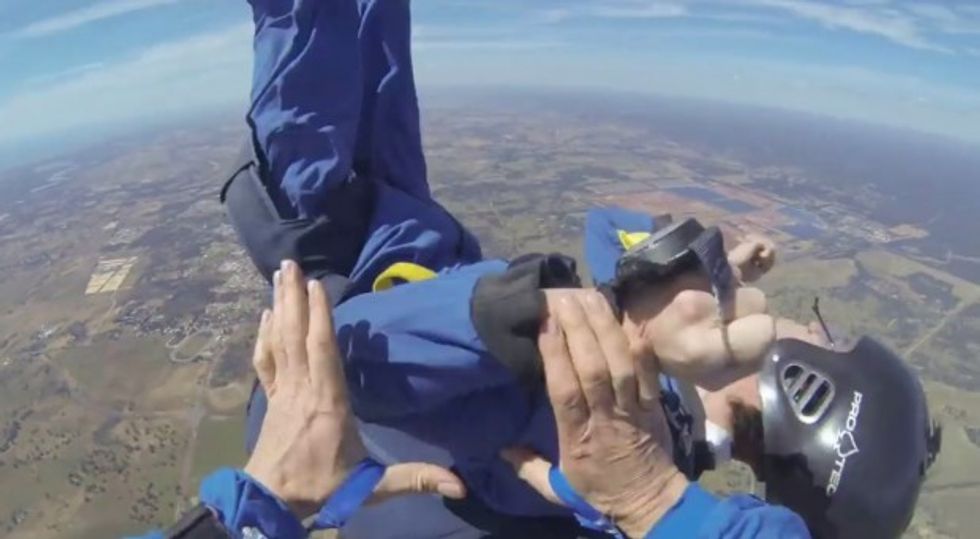 Image via YouTube
The fall continues as the man having a seizure spasms in midair.
Finally, long seconds into the drop, the second man manages to grab hold of his blacked-out companion's ripcord and yank.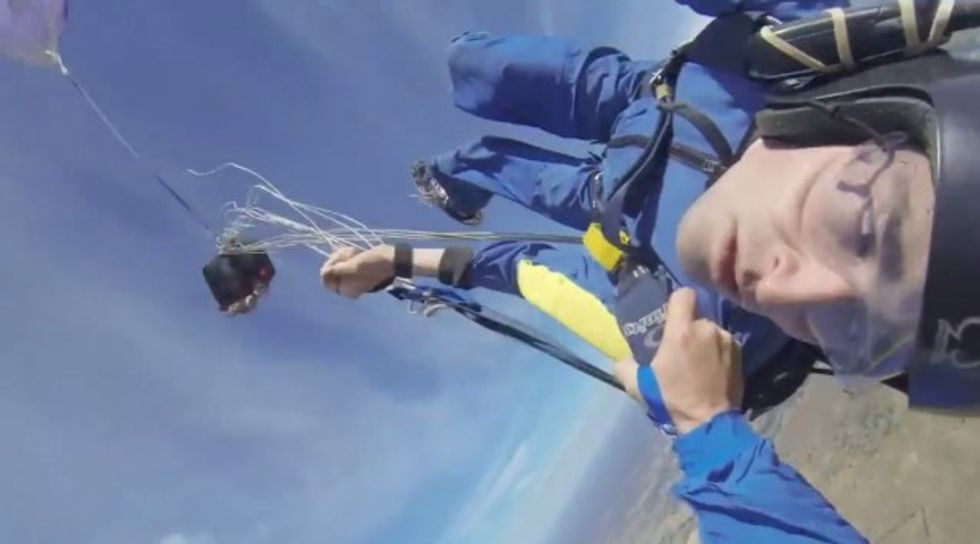 Image via YouTube
Watch the harrowing flight below:
On Reddit, commenters reacted with awe to the display.
"I can only imagine how terrifying that must have been for both guys, the legend trying the rescue and the poor chap regaining consciousness hanging from his chute," one wrote.
According to the video, the man having the seizure made it to the ground in one piece.
"Possibly the scariest moment of my life," reads the video description on YouTube. "At around 9000ft I have a seizure while attempting a left hand turn. I then spend the next 30 seconds in free fall unconscious. Thankfully my jumpmaster manages to pull my ripcord at around 4000ft. I become conscious at 3000 ft and land safely back to the ground."
—
Follow Zach Noble (@thezachnoble) on Twitter