We've all done it.
Your fingers slip while you're typing in a familiar URL, and suddenly instead of looking at google.com or Facebook, you're staring down goigle.com or faecbook.com — and a big fat warning is telling you there's a problem with your computer.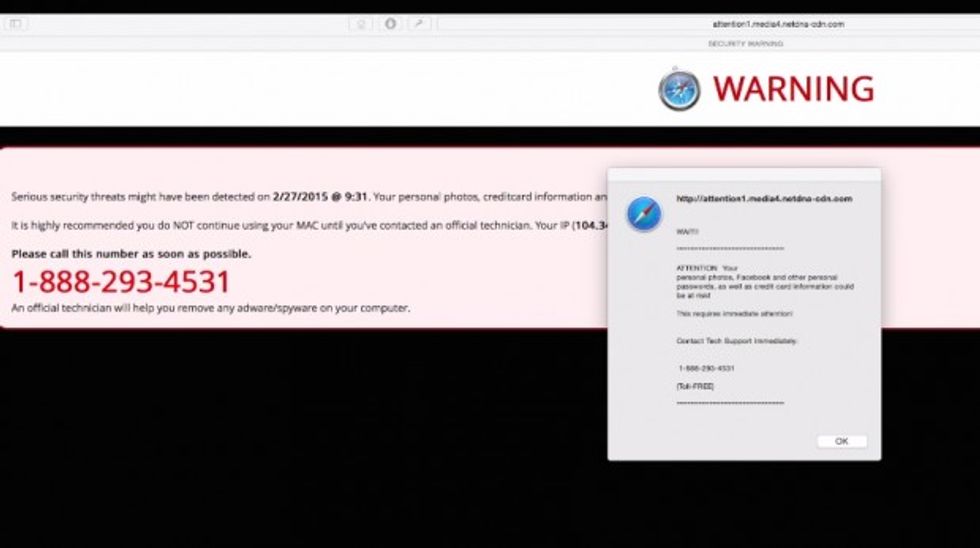 Image source: YouTube
YouTuber Jack Vale recognized the warnings as a scam, but he knew many people — especially the elderly — could easily be fooled, so he called the number to reveal the scam.
What followed was a textbook scam attempt.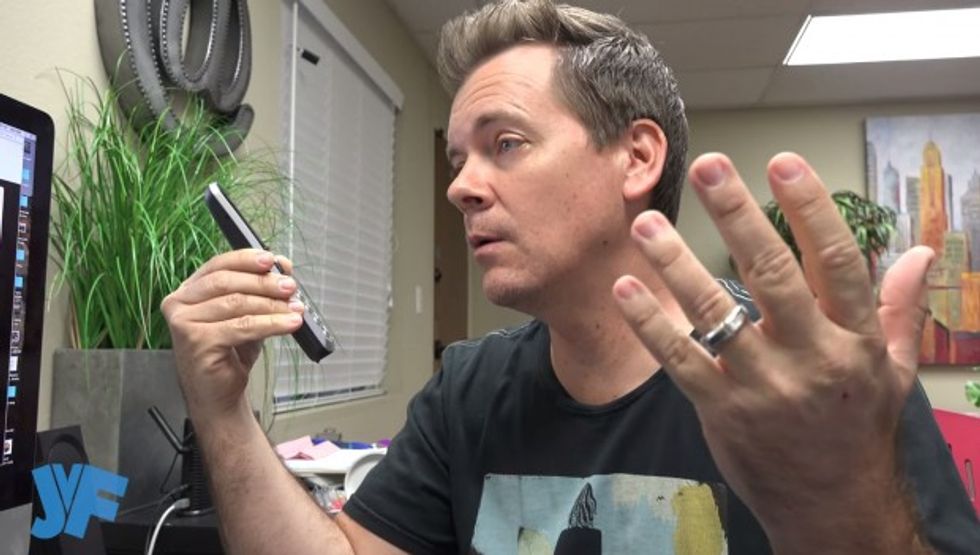 YouTuber Jack Vale pranking a web scammer. (Image source: YouTube)
In a video posted to YouTube, Vale pretends to be a very old couple that obviously doesn't understand the first thing about computers.
Despite the "couple's" ignorance, the scammer on the phone shows no mercy, telling Vale she'll need access to the computer for up to eight hours — plenty of time to strip all kinds of personal information — and when Vale, pretending to be an old man, says he only has $400 left to his name, the scammer responds that her "services" will cost exactly $399.
Vale expresses his amazement and the scammer giggles and says, "I don't think it could have been any more perfect, what do you think?"
Finally, when the scammer presses Vale for credit card information, he drops the act and tells the scammer he's sick and tired of the racket — and the scammer swears at him and hangs up.
Watch the video below:
After the video was posted on YouTube and Reddit, others were inspired to follow in Vale's footsteps and waste the scammers' time. Just two hours after his video went up, Vale said, the scammers' phone number was disconnected.
—
Follow Zach Noble (@thezachnoble) on Twitter