President Barack Obama said Israeli Prime Minister Benjamin Netanyahu offered "nothing new" in his address to Congress, and no alternative to the Iran negotiations the president insists are working.
The president said he didn't watch the speech because he was in a videoconference with European leaders regarding Russia and Ukraine.
"I did have a chance to take a look at the transcript, and as far as I can tell there was nothing new," Obama told reporters.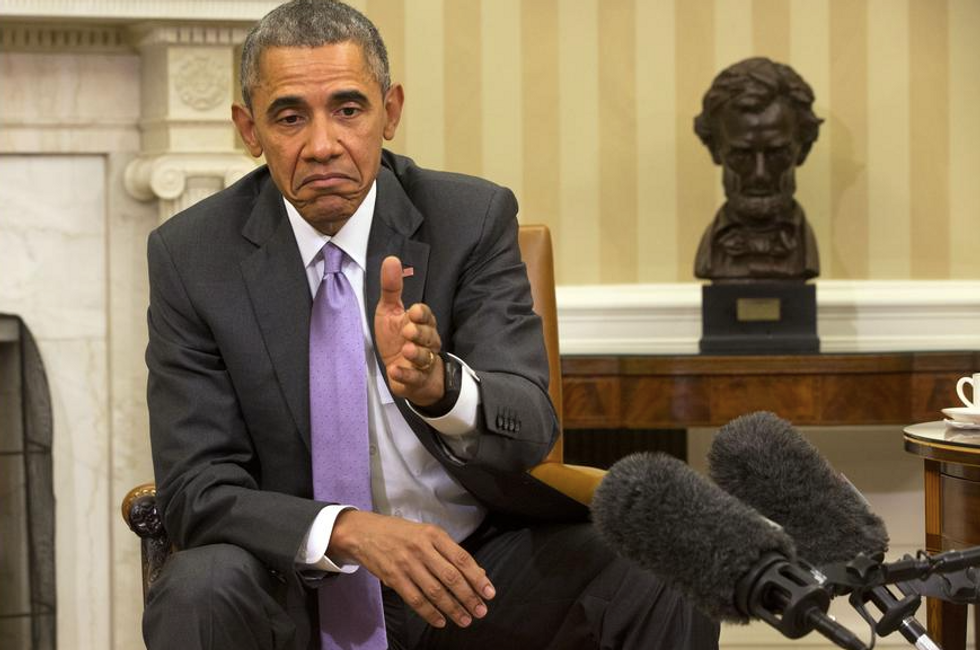 President Barack Obama speaks about Iran and Israeli Prime Minister Benjamin Netanyahu's speech to Congress, Tuesday, March 3, 2015, during a meeting with Defense Secretary Ash Carter in the Oval Office of the White House in Washington. (AP Photo/Jacquelyn Martin)
Obama said the negotiations with Iran are working because the country has "frozen" the country's movement toward building a nuclear weapon, while subjecting itself to accountability.
"His essential argument is that if we just double down on sanctions, then Iran won't want to do that," Obama said. "Well, we have evidence from the past decade that sanctions alone are not sufficient to prevent Iran from pursuing its nuclear ambitions, and if in fact it does not have some sense that sanctions will be removed, it will not have an interest in avoiding the path it is currently on."
Obama said "even officials in his own government have had to acknowledge that Iran has in fact maintained their end of the bargain."
"On the core issue, which is how do we prevent Iran from obtaining a nuclear weapon, which would make it far more dangerous and would give it scope for even greater action in the region, the prime minister didn't offer any viable alternatives," Obama said.