An online "puzzle" has the FBI and local police in Portland, Oregon, on alert for a potential disruption at 11:11 a.m. on March 11.
Posters were plastered around three Portland high schools Sunday showing a QR code inside of an unfamiliar symbol. Scan the code and you'll be redirected to a website with the same symbol and a countdown set to end at 11:11 a.m. on March 11. The website isn't named. The URL contains only numbers, much like the first of only two pages on the website.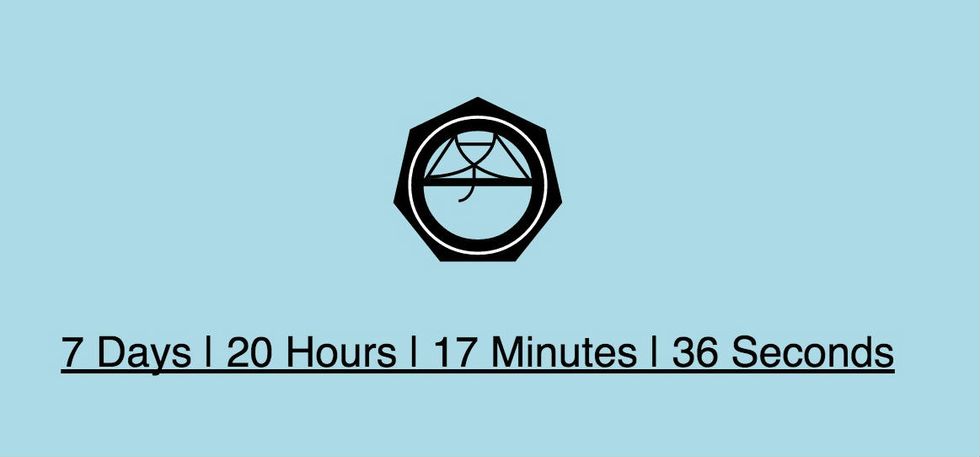 Image source: http://24.21.69.161/
By clicking on the countdown, visitors are taken to a second page that describes what it is: a "puzzle" that's apparently open to the entire city of Portland.
The name of the game? "The Portland Puzzle."

Image source: http://24.21.69.161/message.php
"Welcome to The Portland Puzzle, a QR-based urban exploration project. The game will play out over the next couple of months across the great city of Portland. The first clue is on March 11th," the page reads.
But the message wasn't always there. KOIN-TV reported it was added Monday morning after students, teachers and school administrators became alarmed by the mysterious clock.
"It's clear this caused a stir," Portland Public Schools spokeswoman Christine Miles told KOIN. "Police are investigating, so whoever is responsible, we're asking them to step forward. Make it right. Tell us what's going on so we can send that out to parents."
It appears as though they took the school's advice. Meanwhile, those trying to piece it all together have set up a Facebook page with updates on what is known – and not known – about who hung the posters and why.
Here's what is known:
An update on the Facebook page indicates that at least one of the schools started taking the posters down at around 1:00 p.m. Monday, but not before photos of the plastered symbols could be uploaded.
KOIN reported late Monday that the meaning of the countdown is still unknown.
Neither the school district nor the FBI immediately responded to a request for comment from TheBlaze.
(H/T: KOIN-TV)
–
Follow Jon Street (@JonStreet) on Twitter