ABC News seemingly attempted in a story Tuesday to liken Rep. Jason Chaffetz's (R-Utah) email behavior to that of Hillary Clinton's — but waited until the last paragraph to point out several key facts.
On Monday, the New York Times reported that Clinton may have violated federal rules by exclusively using a personal email address to conduct all official government business while serving as Secretary of State. According to the Times, she never had an official government email address.
Chaffetz, who chairs the House Oversight and Government Reform Committee, announced Tuesday that the legislative body would be looking into Clinton's unusual email behavior.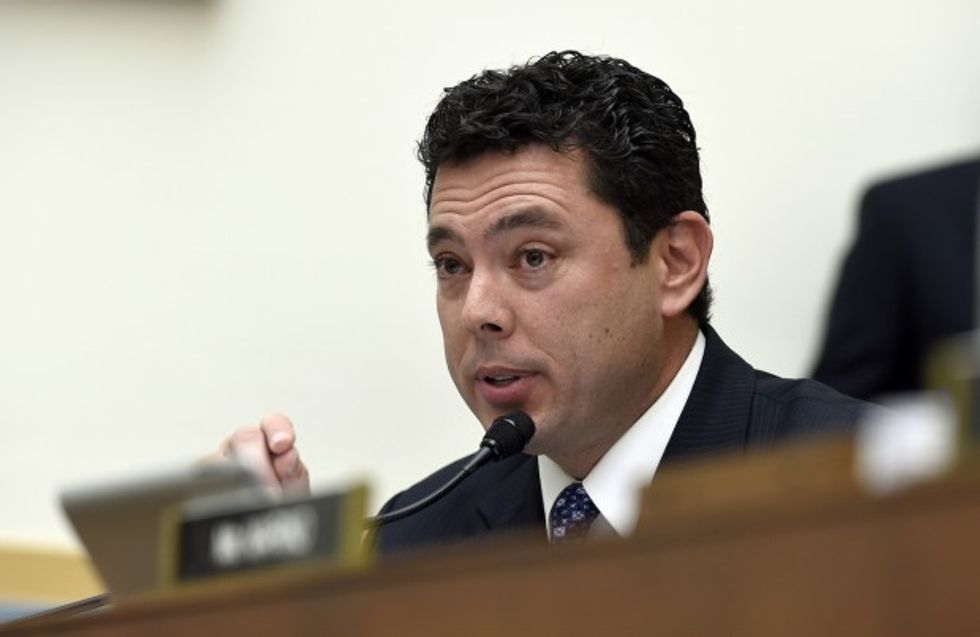 House Judiciary Committee member Rep. Jason Chaffetz, R-Utah questions acting Secret Service Director Joseph Clancy, on Capitol Hill in Washington, Wednesday, Nov. 19, 2014, during the committee's hearing on oversight of the Secret Service. (AP Photo/Susan Walsh)
ABC News then published a report noting that on Chaffetz's business card he lists a gmail address.
Look who else uses a personal email address -- http://t.co/Ib79XqIMGC http://t.co/zAJA7I4Bsc

— jonkarl (@jonkarl)1425434742.0
Chaffetz told the outlet that members of Congress are not subject to the Federal Records Act and said no government funds were used to make his business card.
He added that unlike Clinton, he has both a gmail and a government email address.
.@jasoninthehouse points out Congress is not subject to the Fed Records Act. True. Also says he did not use govt funds to pay for his card

— jonkarl (@jonkarl)1425435683.0
That information, however, was only included in the final paragraph of the story titled, "Rep. Jason Chaffetz's Business Cards Lists His Gmail Address."
Some on the Internet immediately saw the move as an act of bias and hit back at ABC.
@ABCPolitics @jonkarl Are you angling for Hillary press gig? Obvious much. You're comparing apples to a boat. FOIA doesn't apply to MOC.

— AM (@AM_Bama) March 4, 2015
Read last paragraph tho Rep. Jason Chaffetz's Business Card Lists His Gmail Address http://t.co/4C8RTiH7T0

— Ruby (@bleu_ruby) March 4, 2015
@samsteinhp @gabrielmalor Amazing how reporters, rather than stay on HRC email story, immediately search for Republican wrong-doing

— Dana (@Grandbulldoggie) March 4, 2015
@jonkarl Is this a retraction? Why do you clarify that "Congress is not subject" at the bottom of your piece? Apologize to @jasoninthehouse

— Becca H (@LadyOnTheRight1) March 4, 2015
Chaffetz's office was not available for comment Tuesday night.
—
Follow Oliver Darcy (@oliverdarcy) on Twitter