What was going through this woman's mind when police snapped her mugshot?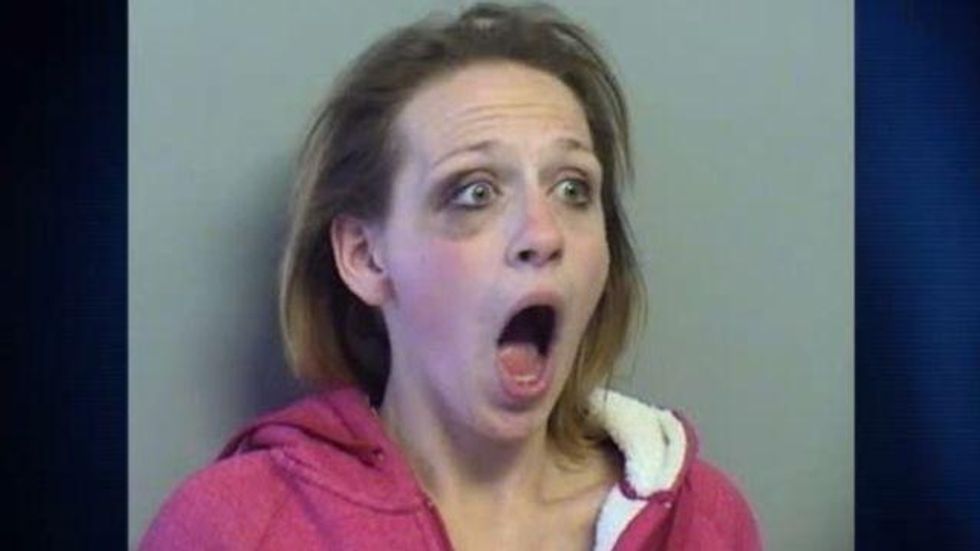 Image source: Tulsa Jail
Could it have been shock? Maybe. But the suspect, 23-year-old Ashley Stabler, has been arrested at least twice before, the Smoking Gun reported.
Whatever the reason might have been, police didn't take another photo – and it wasn't long before this photo caught the watchful eye of the Internet and is going viral.
The Oklahoma woman was arrested February 23 and is facing charges of driving with a suspended license, showing no proof of insurance and failing to display proper license plates.
She was held on $600 bond at a jail in Tulsa.
In 2011, Stabler was arrested for assault and battery with a dangerous weapon. Those charges were later dismissed. However, in 2013 she pleaded no contest to a larceny charge and has been under driving suspension, according to the Smoking Gun.
(H/T: The Smoking Gun)
–
Follow Jon Street (@JonStreet) on Twitter