The White House is threatening to veto a bill that would require the Environmental Protection Agency to make public any scientific data used to justify regulations.
The EPA has faced scrutiny from some in the scientific community, transparency advocates, congressional Republicans and even its own inspector general for what critics call "secret science," or not disclosing the data used as the scientific basis for regulation.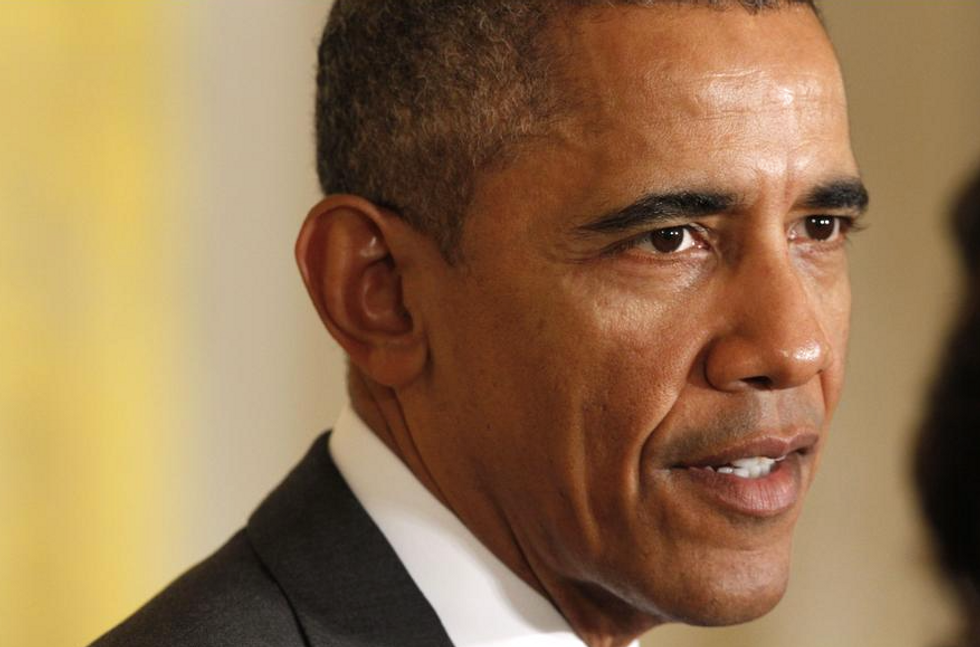 AP Photo/Jacquelyn Martin
While the White House said there could be room for transparency reforms, it is rejecting the Secret Science Reform Act sponsored by Rep. Lamar Smith (R-Texas), the chairman of the House Science, Space and Technology Committee.
"Provisions of the bill could be interpreted to prevent EPA from taking important, and possibly legally required, actions, where supporting data is not publicly available, and legal challenges could delay important environmental and health protections," a statement of administration policy from the Office of Management and Budget said Tuesday. "For example, the data underlying some scientifically-important studies is not made broadly available in order to protect the privacy of test subjects, and modeling that EPA uses for a variety of purposes are not EPA property and therefore cannot be publicly released."
The House passed a similar bill last year; Sen. John Barrasso (R-Wyo.) has introduced companion legislation in the Senate.
"It's disappointing the president, who once promised to lead the most transparent administration in history, has now threatened to veto these commonsense bills that would allow independent scientists to verify EPA's claims," Smith told TheBlaze in a statement.
Last year, 80 scientists signed a letter to Congress in support of legislation to require the EPA to base its regulations on data available to the public. Signatories included former Clinton administration EPA Clean Air Scientific Advisory Committee chair George Wolff and Forrest J. Remick, former commissioner of the U.S. Nuclear Regulatory Commission under George H.W. Bush.
The "secret science" issue was further highlighted last May after the EPA Office of Inspector General said the EPA "lacks due diligence process for potential fraudulent environmental data." The agency plans to have a revised policy implemented by fiscal year 2017 to tackle fraudulent data.
The OMB also issued a veto threat for a separate bill, the EPA Science Advisory Board Reform Act, meant to avoid conflicts of interests for board members. The OMB statement said the bill was too restrictive on membership.
"The bill would also place limitations on SAB members' participation in 'advisory activities that directly or indirectly involve review and evaluation of their own work.' Determining the practical meaning of "indirect" involvement will be difficult and consequently problematic to implement," the statement said.
Transparency has been an issue for the EPA. The veto threats come the same week that a federal judge ruled the agency did not comply with the Freedom of Information Act in the release of emails. Last fall, a federal judge in a separate case faulted the agency for not releasing text messages.