Israeli journalist Zvika Klein drew a lot of attention to Muslim anti-Semitism in Europe last month when he walked around Paris for 10 hours wearing a yarmulke and faced a torrent of insults and curses. The video, captured by a photographer with a hidden camera, subsequently went viral.
Two Christian groups decided to try the same experiment, but this time showing a Christian man walking the streets of Haifa in Israel. The results were, to say the least, remarkably different.
In the video, we see Jonathan Elkhoury, an Israeli Christian, wearing a large wooden cross around his neck, walking the main streets of Haifa in northern Israel.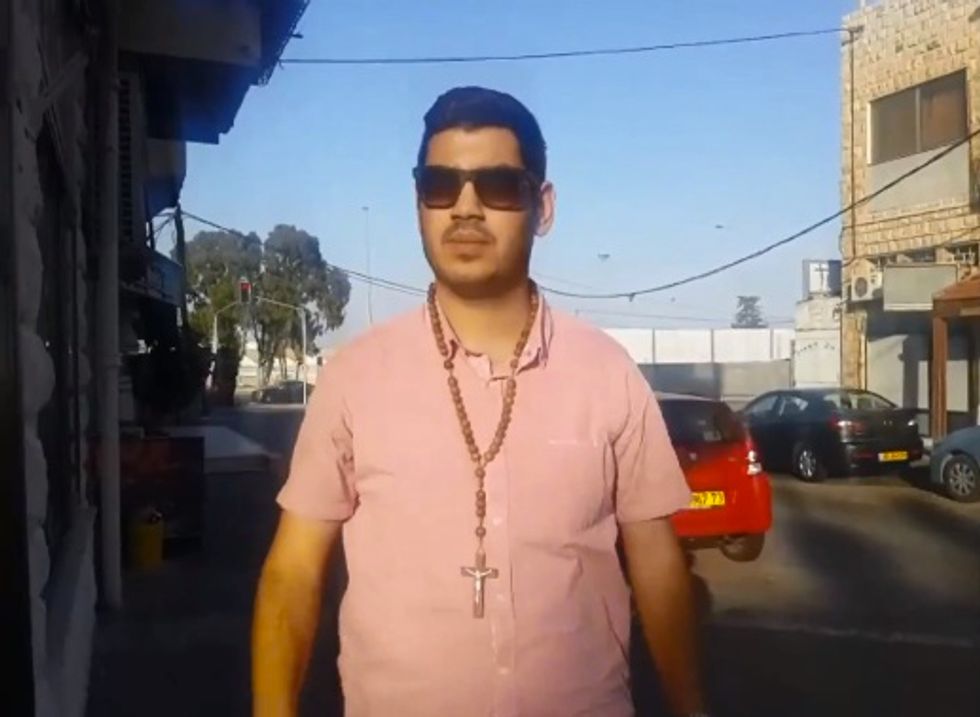 Jonathan Elkhoury, an Israeli Christian, gets his cross in position as he embarks on his experiment. (Image source: YouTube)
"What happens when you wear a cross in a major city in Israel?" was the question posed in the posting on YouTube. It added sarcastically, "WARNING: GRAPHIC CONTENT."
That's because nothing happened to Elkhoury. In contrast with Klein's experience in Paris, when Elkhoury wearing his large cross walked around various neighborhoods of Haifa, pretty much everyone ignored him.
Despite the strife in which neighboring Christian communities now find themselves – with Islamic State kidnappings in Syria and Iraq and beheadings of the Christian faithful in Libya – Israel's Christian minority is free to practice their faith in Israel.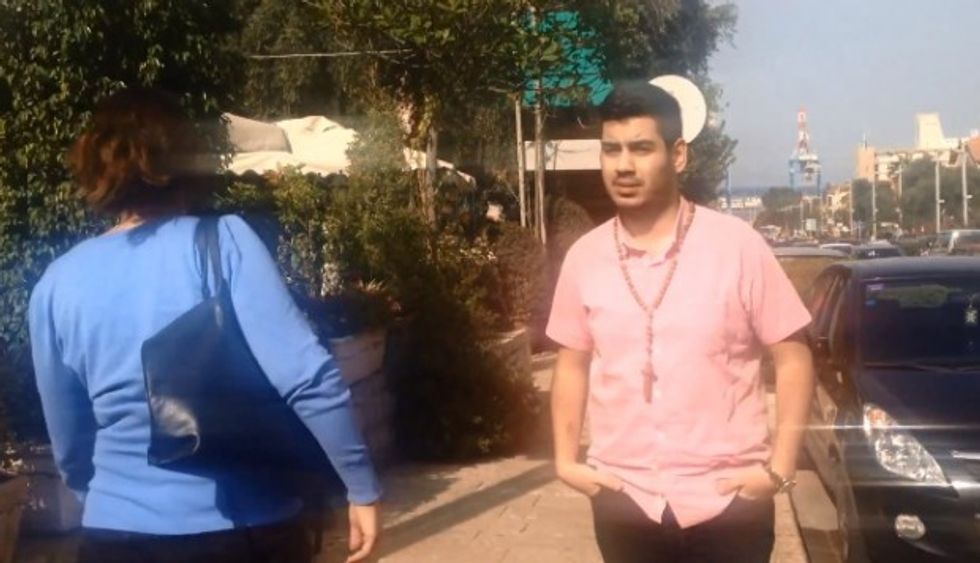 The only insult Elkhoury might have registered was being completely ignored. (Image source: YouTube)
It's all the more remarkable to consider the proximity of the Christian communities over the border fighting for their lives and freedom to practice their religion. Haifa is only 90 miles from the Syrian capital of Damascus.
The groups behind the video, the Christian Empowerment Council and the Israeli Christian Recruitment Forum, promote the enlistment of Christian Arabs into the Israel Defense Forces.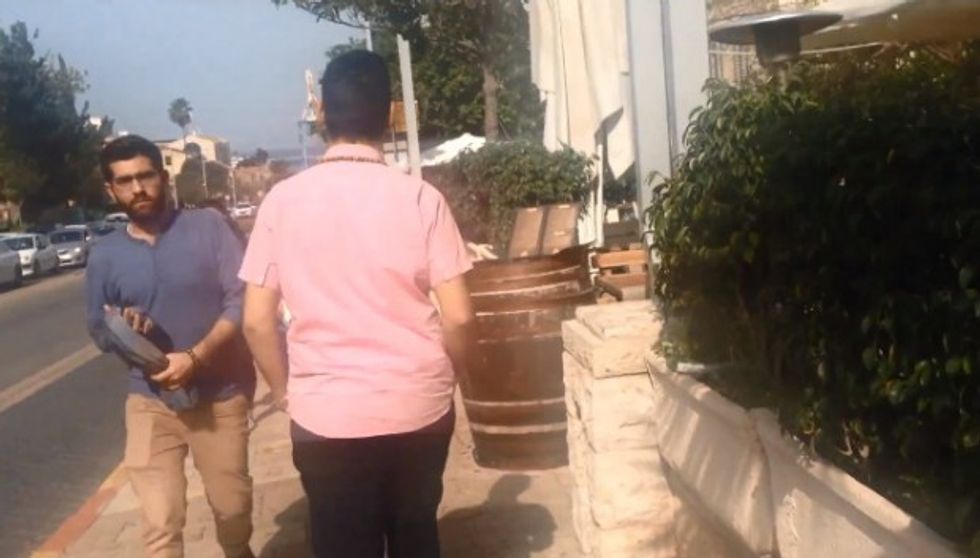 Elkhoury's experience is all the more remarkable considering the strife in which Christian communities under the Islamic State group's threats now find themselves. (Image source: YouTube)
Father Gabriel Naddaf, an Orthodox priest from Nazareth who heads the groups, has faced death threats from other Arab citizens of Israel over his promotion of Christian integration into the IDF.
In 2013, Naddaf's son was attacked by an Arab citizen over his father's military enlistment advocacy.
Naddaf following the attack said he believes that because Israel is home to his community, its members should also "give to the country."
"We all need to live here in peace, and protect the existence of the country that we live in, since our future is here," Naddaf said. "This is the holy land for Jews and Christians … and we have to protect it from all harm."
"Israel: The only safe place in the Middle East. For everyone," the makers of the new video concluded.
Here's the video: