A small brown bird known as a Jerdon's babbler was thought to be extinct. After all, its last confirmed sighting in Myanmar was in 1941.
But the animal made a surprise appearance last year, resurrecting it from the list of animals thought to have vanished from the Earth.
A team from the Wildlife Conservation Society's Myanmar Nature and Wildlife Conservation Division found the babbler in May 2014 while they were surveying an abandoned agricultural station. Initially, the team heard the bird's call, which lead them to play a recording that brought on the sighting.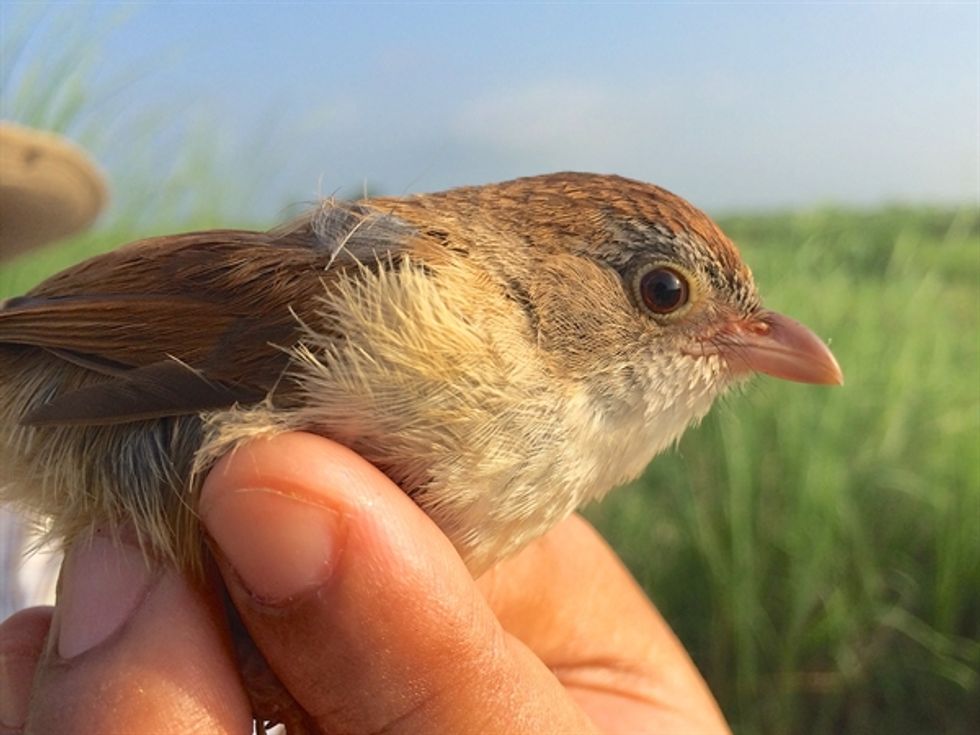 Jerdon's babbler was rediscovered last year after it was thought to be extinct. (Image source: Wildlife Conservation Society)
According to a recent news release about the rediscovery, for two days the team observed several babblers at different locations in the area.
The bird is named after T. C. Jerdon, a naturalist who first described it in January 1862. The species was common at the time, but eventually development and agricultural activity of its grassland habitat lead to its presumed extinction, according to the news release.
"The degradation of these vast grasslands had led many to consider this subspecies of Jerdon's Babbler extinct," Colin Poole, director of the organization's regional office in Singapore, said in a statement. "This discovery not only proves that the species still exists in Myanmar but that the habitat can still be found as well. Future work is needed to identify remaining pockets of natural grassland and develop systems for local communities to conserve and benefit from them."
During the recent sightings, the researchers took blood samples for DNA analysis that could help them label Jerdon's babbler as a full species exclusive to Myanmar.
"Our sound recordings indicate that there may be pronounced bioacoustic differences between the Myanmar subspecies and those further west, and genetic data may well confirm the distinctness of the Myanmar population," Frank Rheindt, an assistant professor at the National University of Singapore, said in a statement.
(H/T: Science Daily)