SAN LUIS OBISPO, Calif. (TheBlaze/AP) — Nine people were injured after a garage roof collapsed Saturday during an early St. Patrick's Day party at California Polytechnic State University that spiraled out of control and caught both city and university officials off-guard.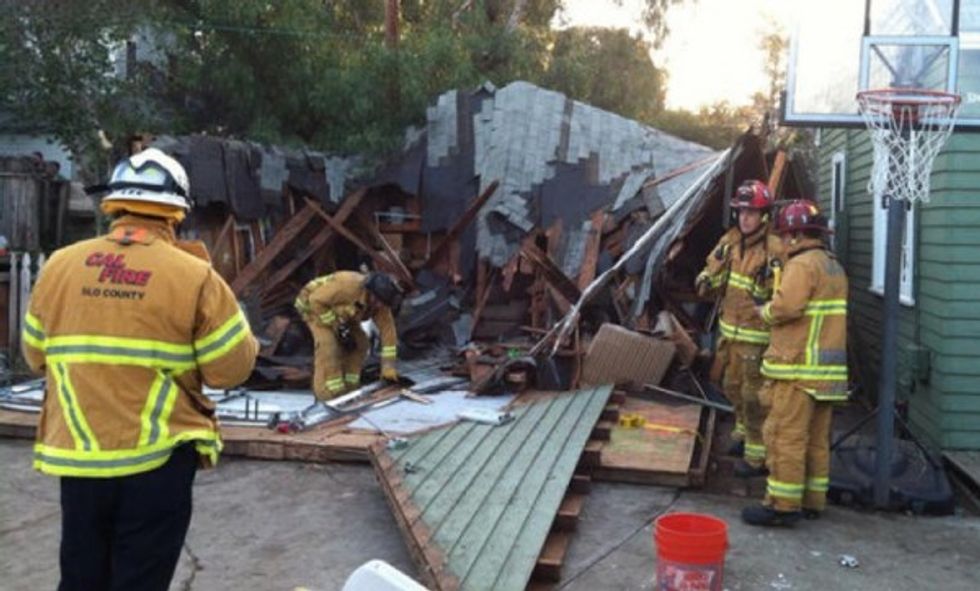 Image source: San Luis Obispo City Fire via KNBC-TV
Several thousand students, most wearing green, poured onto campus Friday night and were still partying as the sun rose on Saturday.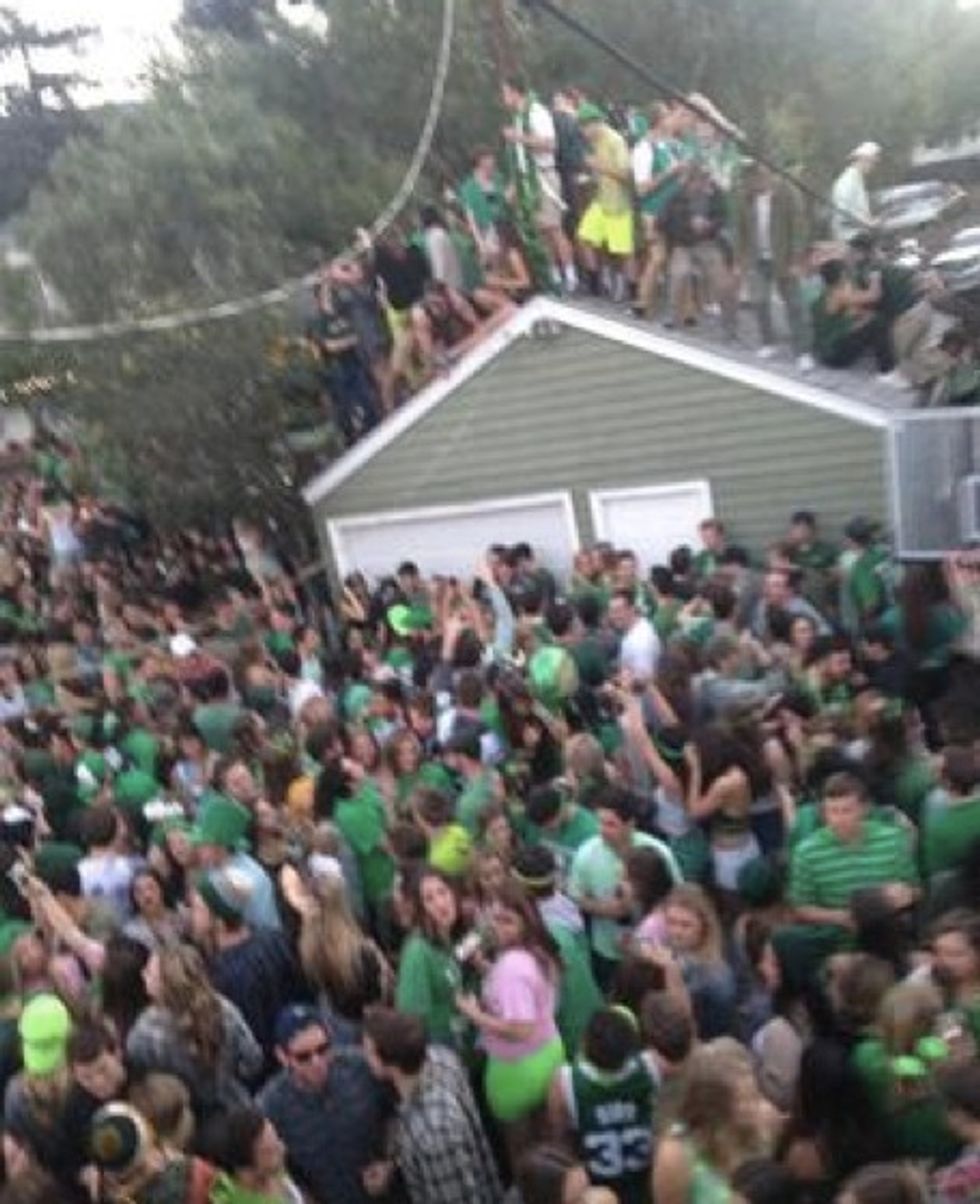 Image source: San Luis Obispo Police Department via KNBC-TV
That's about the time when the roof with about three dozen people standing on it collapsed as screams and gasps could be heard from throughout the party.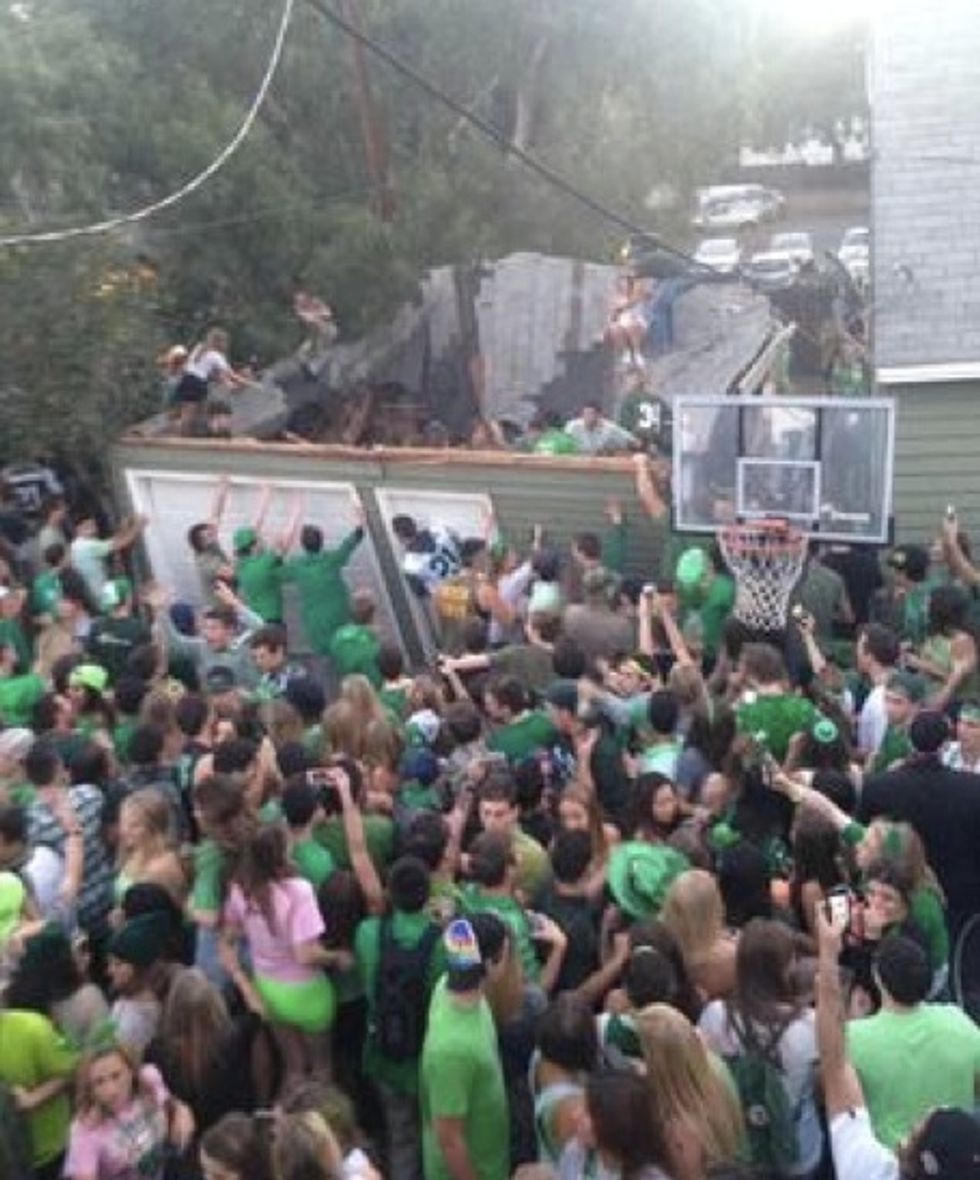 Image source: San Luis Obispo Police Department via KNBC-TV
The most serious injury? A person's thigh was impaled by a piece of debris early Saturday, the city said in a statement. Eight others were treated for cuts and bruises. None of the injuries are life-threatening.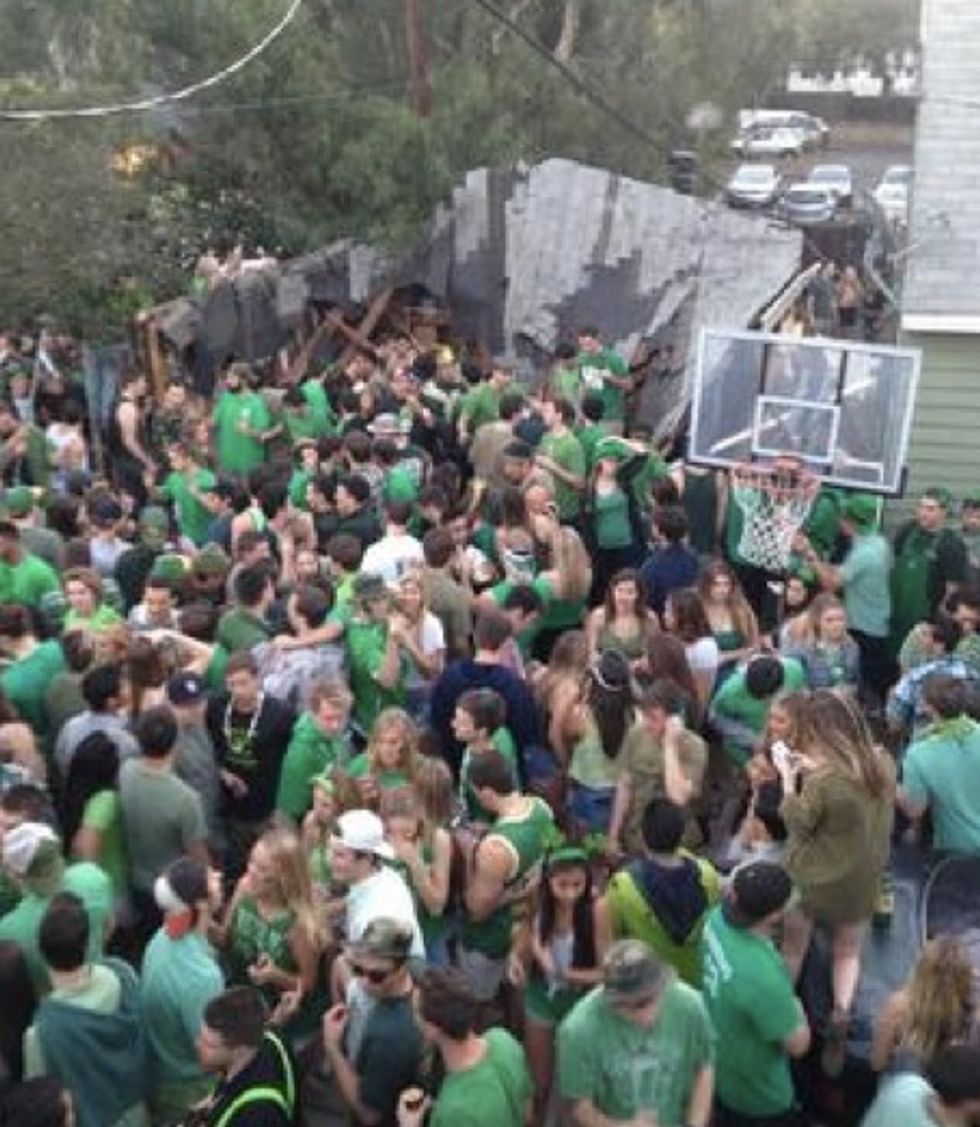 Image source: San Luis Obispo Police Department via KNBC-TV
Police Capt. Chris Staley says three people were arrested for misdemeanors as his department and the San Luis Obispo Fire Department brought the scene under control a few hours after the collapse.
Staley said the event — and that it occurred 10 days before St. Patrick's Day — caught police by surprise.
"This is completely unprecedented," Staley told the San Luis Obispo Tribune. "We've never had anything like this."
The university said it's working with police and opened its own investigation that could result in disciplinary measures.
School spokesman Matt Lazier said the school's fraternities and sororities have been on social probation and forbidden from holding parties at their own houses or elsewhere since January because of reports of possible sexual assaults.
"Once we have all the facts," Lazier said, "the university will respond swiftly and accordingly."
Twitter users and the school's newspaper, the Mustang News — which posted video of the roof collapse — were calling the party "St. Fratty's Day," KNBC-TV reported.
Here's the clip:
—
Follow Dave Urbanski (@DaveVUrbanski) on Twitter