A 28-year-old man in Scotland was going to lunch at the Ed's Easy Diner in Gateshead and just wanted a hamburger. He got the burger and something extra: a live caterpillar.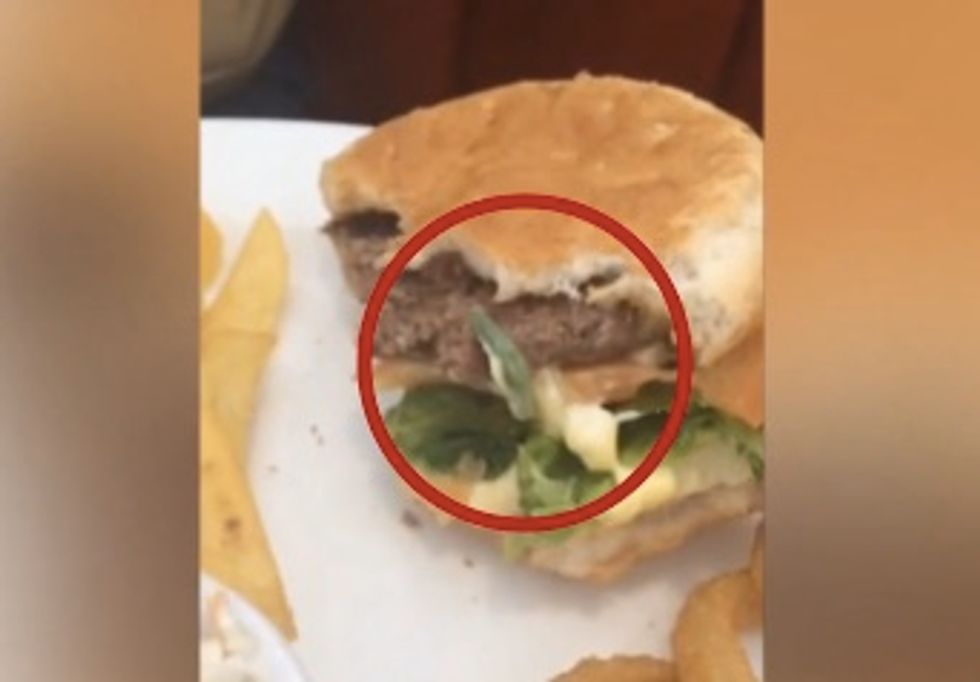 Image: YouTube
According to a report in the UK's Chronicle Live, the man, who wishes to remain anonymous, had taken a few bites from the hamburger and set it back down on the plate when he noticed something moving between the bun and the lettuce.
"I just couldn't believe it, it was like something from a nightmare," the man told the local paper.
Before complaining to the management, he did grab his cell phone and recorded the wandering larva poking through the garnish on his burger.
The restaurant owners apologized and offered the man the equivalent of $75 U.S. dollars for himself and a $150 donation to the charity of his choice.
Swearing off eating at the place ever again, the disgusted diner rejected the offer and asked them to combine it all into one donation to a charity. It will likely be an animal charity, but he has not designated which one.
A spokesperson for Ed's Easy Diner was quick to apologize while issuing a statement meant to reassure its customers that everything was shipshape in their kitchens, "All our lettuce leaves are washed and sanitized individually." Adding, "We invest considerable time and resource in maintaining the highest possible food hygiene standards and have an excellent track record."
Watch the video:
__
Follow Mike Opelka (@Stuntbrain) on Twitter.