Many countries around the world are plagued by oppressive regimes, limited speech, and state-run press. Fortunately, we're not one of them and for years, "Saturday Night Live" has taken full advantage of our freedom of speech by mastering the art of political impersonations.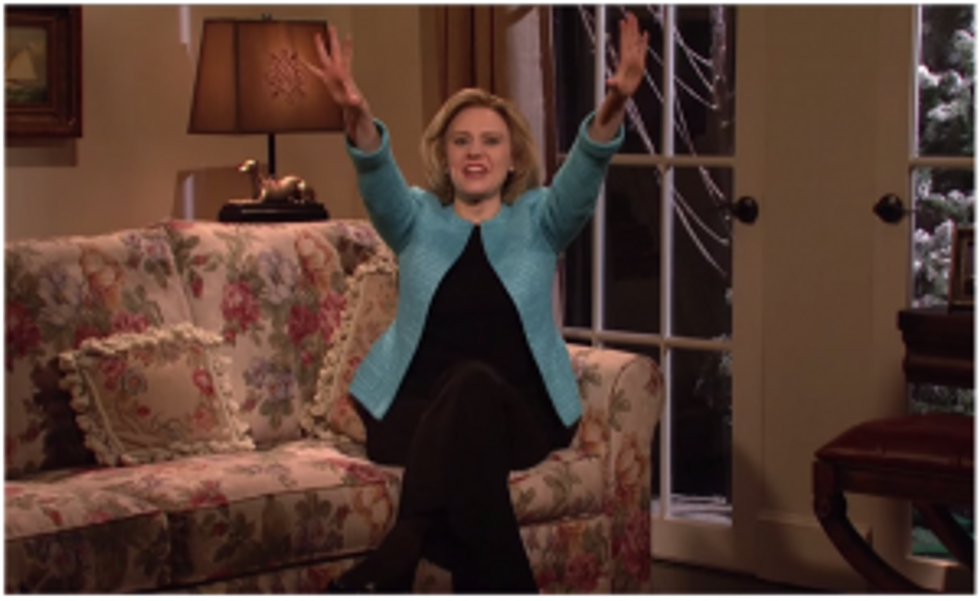 Image source: NBC
It's safe to say you haven't really made it in Washington until you've been parodied on the late-night comedy series.
Kate McKinnon, SNL's new Hillary Clinton, reminded us of this over with her near-perfect parody last weekend.
She flawlessly tackled the latest scandal plaguing the Clintons, her private email server, by reminding America of one very important thing: Nothing will stop her from becoming president.
So what did SNL's pantsuit phenom have to say about the latest scandal? "I wasn't born yesterday — I was born 67 years ago, and I have been planning on being president ever since."
You don't have to be a Clinton supporter (or detractor) to tip your hat to McKinnon's performance. Let's see what she does this weekend.
For now, let's take a trip down memory lane, looking back of some of SNL's best and brightest:
Dana Carvey as George H.W. Bush:
Will Ferrell as George W. Bush:
Jay Pharaoh as Barack Obama:
Tina Fey as Sarah Palin:
Darrell Hammond as Al Gore: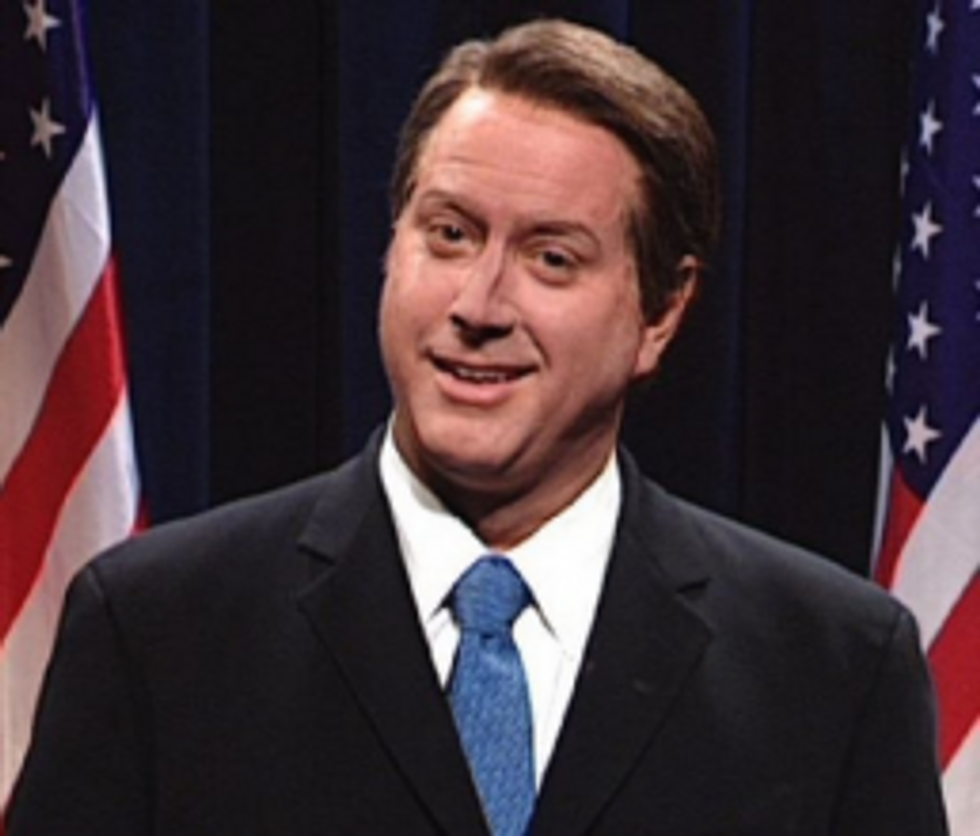 Image source: NBC
…and one last non-SNL favorite, Steve Bridges as George W. Bush with President George W. Bush at the White House Correspondents' Association dinner.
Who's your favorite of all-time?