Call her a "phoenix" — can anything kill her political career?
"Saturday Night Live" tackled Hillary Clinton's email dysfunction this week with a crazed "Clinton" vowing she'll still be president.
Clinton's use of a personal email address for conducting official State Department business — a dubious decision that likely exposed government information to security risks — has damaged the former first lady's presidential aspirations, but on "SNL" "Clinton" pledged that she was far from finished.
"I wasn't born yesterday," she said. "I was born 67 years ago, and I have been planning on being president ever since. There will be no mistakes in my rise to the top!"
Then she hedges, "If I decide to run, who knows?"
"Clinton" also promised to release her personal emails in the spirit of transparency — including her steamy, "mature" emails with her formerly philandering husband.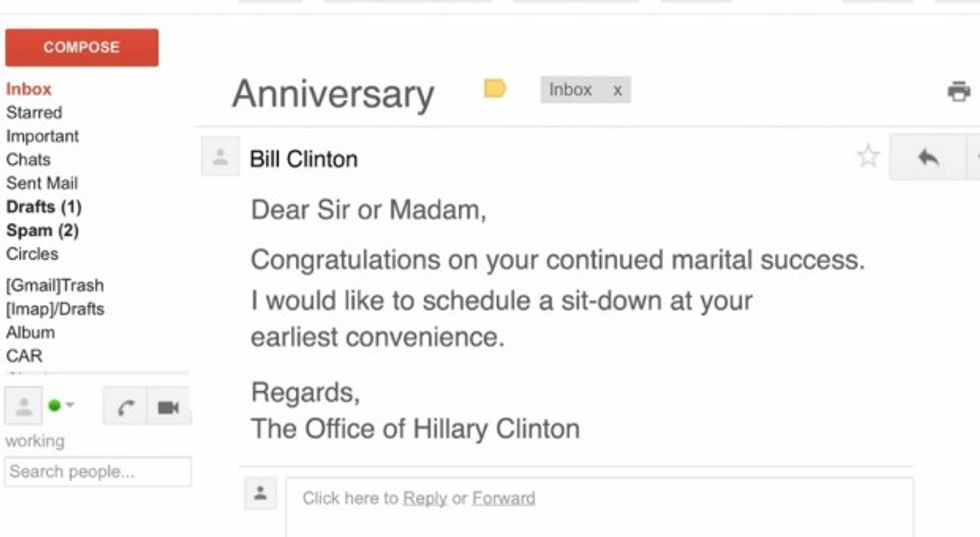 Image via NBC
Above all, Clinton swore to "rise from the ashes" and become president, having weathered all sorts of storms — from Whitewater to Monica Lewinsky to Benghazi — in the past.
Watch the clip below:
—
Follow Zach Noble (@thezachnoble) on Twitter