Four days after it was first asked, the State Department still can't say if former Secretary of State Hillary Clinton signed a "separation form" certifying that she handed over all her work-related documents to the government before leaving in 2013.
The issue of whether she signed the so-called OF-109 form is potentially important, since could still be discovered that Clinton kept some documents in her personal email, which she only gave back to the State Department last year. Republicans suspect she has yet to hand over all her work documents even today.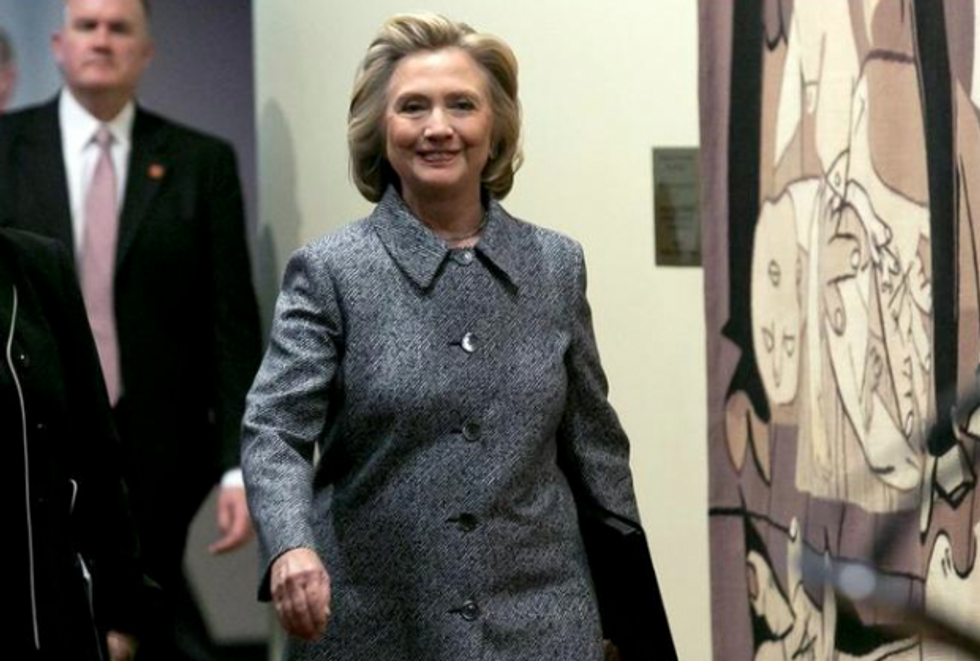 The State Department says it still isn't sure if Hillary Clinton signed separation papers before she left in 2013. Image: AP Photo/Richard Drew
Some also speculate that if Clinton signed this OF-109 form, she may have committed a crime if she failed to give all her documents back to State.
The State Department was first asked publicly about whether Clinton signed the OF-109 form on Thursday, but spokeswoman Jen Psaki said she could not say for sure.
"I don't have an update on that specific question at this point," she said.
She was asked again Friday, but said, "I don't have an update on that."
Psaki was asked yet again Monday, but still had no answers. "I don't have an update on this. We're still working on it," she said.
That prompted AP reporter Matt Lee to ask just how hard it is to check through Clinton's personnel file to see if she signed the form. "We certainly keep records," she replied. "I don't have an update on this particular question today."
Psaki was finally asked how much longer it will take to confirm whether Clinton signed the separation form. "We will do it as quickly as we can," she said.