Do you get dinner or dessert ideas from cooking shows on TV? If so, a news study found you might weigh more than your counterparts who don't watch these shows and also don't make their food from scratch.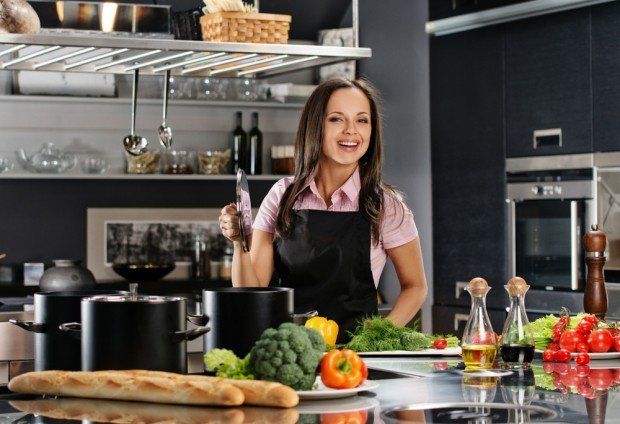 Photo credit: Shutterstock
"The message is clear," Lizzy Pope of the University of Vermont said in a statement. "Food TV should be a viewing experience only, not a cooking experience."
Pope's study only evaluated women age 20 to 35 years old, but found that those who said they watched cooking shows and cooked homemade meals were an average of 10 pounds heavier.
"A significant interaction between watching cooking shows and cooking from scratch indicated that cooking from scratch, as well as watching cooking shows was associated with higher BMI," Pope et al. wrote in the study abstract published in the journal Appetite.
What's more, the research, which involved a survey of about 500 women, found social media was linked to BMI as well.
"It could be that seeing photos of  'perfect,' often rich foods your friends post on Facebook, Twitter or Instagram makes it seem like their unhealthy eating patterns are the norm," Pope said.
In terms of cooking from scratch, Pope said her study showed that homemade food is not the "be-all end-all for healthy eating."
"It definitely can result in healthier food than eating out all the time, but only if you're cooking healthy recipes and healthy food," she said.
With these findings, Pope suggested that cooking shows should include healthier recipes in their programming.
"Food show executives and hosts need to realize they are social role models and have a role to play in battling obesity and health care costs," Pope said. "They can be part of the solution or continue contributing to a major problem."
(H/T: NPR)
—
Front page image via Shutterstock.