Neda Vukas is a fashion designer and the wardrobe officer of Canada's Royal Winnipeg Ballet. She's also an inventor who handcrafts her own cloth books for toddlers.
TheBlaze caught up with Vukas at the Toy Industry Association's International Toy Fair in New York last month, where she was demonstrating her hands-on learning book, "I Can Do It," designed to help very young children learn basic skills, like how to button buttons, clasp clasps, and zip zippers.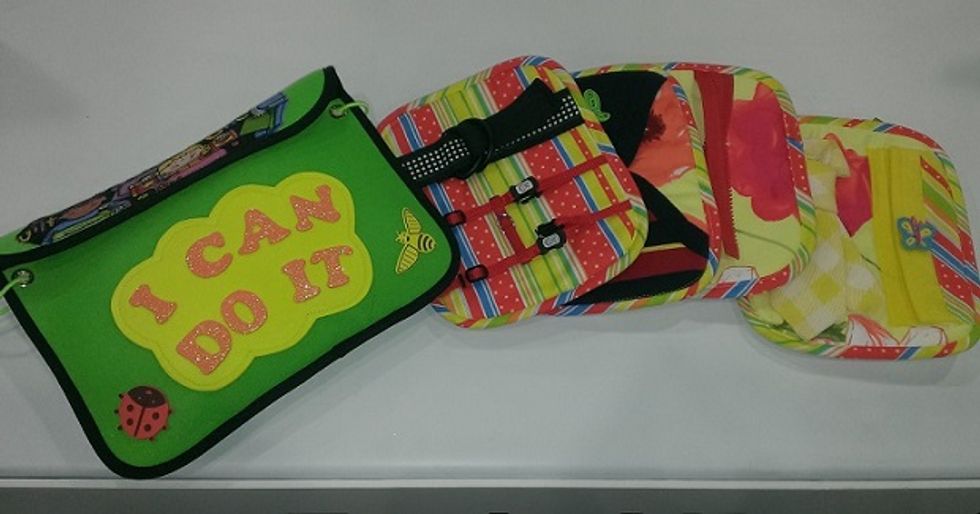 Photo: TheBlaze
While similar to other children's books on the market, Vukas' crafting skills soon came in handy in an unexpected way.
When her 81-year-old father was hit by a debilitating stroke, Vukas found another use for "I Can Do It."
The nurse at the hospital handed her dad a fist-sized foam brain to help him squeeze dexterity back into his affected hand. That gave Vukas an idea.
"I thought of my product and how amazing it would be to centralize a variety of hand-eye coordination challenges that would be geared towards those with decreased mobility in their hands and wrists, [people like] veterans, stroke sufferers, those in need of physical therapy targeted towards their hand and finger movement."
When Vukas first handed her children's version of "I Can Do It" to her father, he balked. He wasn't interested in working with something designed specifically for little children. So, Vukas went back to the drawing board and created a more grown-up version.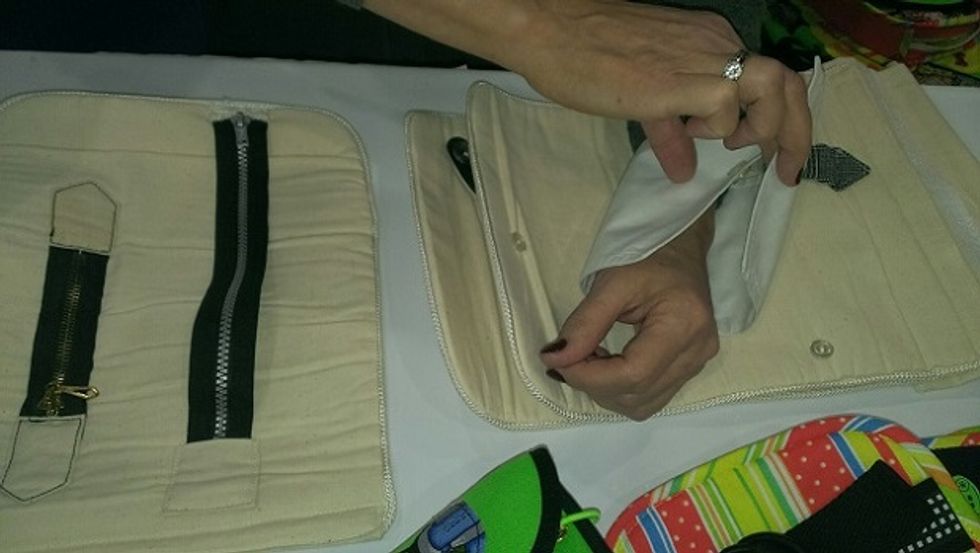 Photo: TheBlaze
The button-buttons and zip-zippers idea was still the basis of Vukas' new product, but the design was transformed: gone were the neon, kid-appealing colors, and the "book" became more of a roll-out scroll.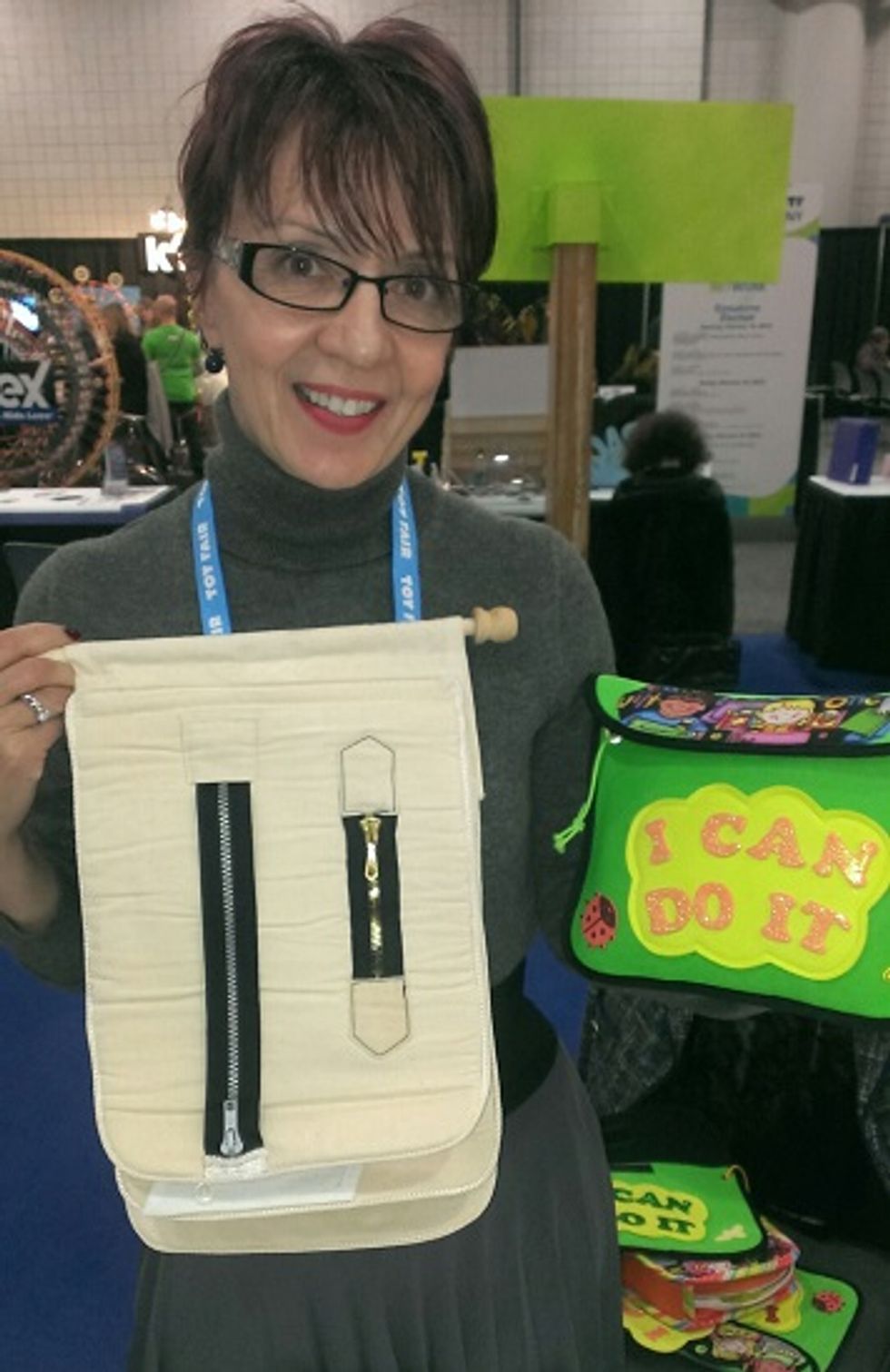 Photo: TheBlaze
Vukas says that her invention, tentatively called "Helping Hands," is showing promising results.
"My father has noticed an improvement in his finger dexterity while using the product for fifteen minutes daily over a period of two weeks," she said.
Vukas hopes that if she can get hospitals and therapy centers interested, someday more than just her father will benefit from her invention.