At one point in his life, Matt Diaz weighed 497 pounds.
That all changed when he started working out at the age of 16. Six years later, he has lost a total of 270 pounds.
In a new video published Wednesday Diaz removed his shirt to reveal the excess skin he is forced to live with after his weight loss journey.
"I'm a big advocate for body positivity, but I've never shown what my excess skin looks like," he said in the video, which has amassed more than 200,000 views on YouTube.
"I think it's important that I do, because I want to be open with new people about who I am and what my body is like," Diaz added.
[sharequote align="center"]"I've never done this before and I'm really, really scared..."[/sharequote]
"I've never done this before and I'm really, really scared, so don't judge too much."
Diaz explained that he does everything in his power to hide the excess skin because it bothers him so much.
"I work really hard and there's just nothing I can do about it," he said. "I'm scared people won't find me attractive anymore."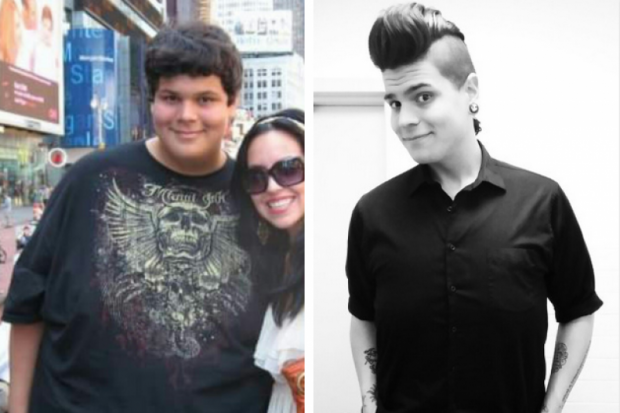 Matt Diaz, before and after. (Image source: GoFundMe)
This week, he turned to the public for help. The 22-year-old started an online campaign asking individuals  to help him pay for surgery to remove the skin.
Diaz estimated the cost for the procedure at $20,000. As of early Friday morning, his campaign had raised more than $31,000.
"I can't believe how much attention this has gotten in the last hour or so. You all are so incredible," he wrote after his campaign started circulating on the Internet.
On YouTube, Diaz described taking his shirt off for the world to see as his "proudest moment."
(H/T: The Huffington Post)
—
Follow Oliver Darcy (@oliverdarcy) on Twitter