Associated Press reporter Mark Smith got into a brief exchange with President Barack Obama on Thursday after his questioning strayed from what the commander-in-chief considered to be a "really important story."
Obama spent the day outlining his latest executive order aimed at combatting global warming by cutting the greenhouse gas emissions of federal agencies. However, as the Washington Examiner points out, reporters asked him about other issues, like the ongoing nuclear negotiations with Iran.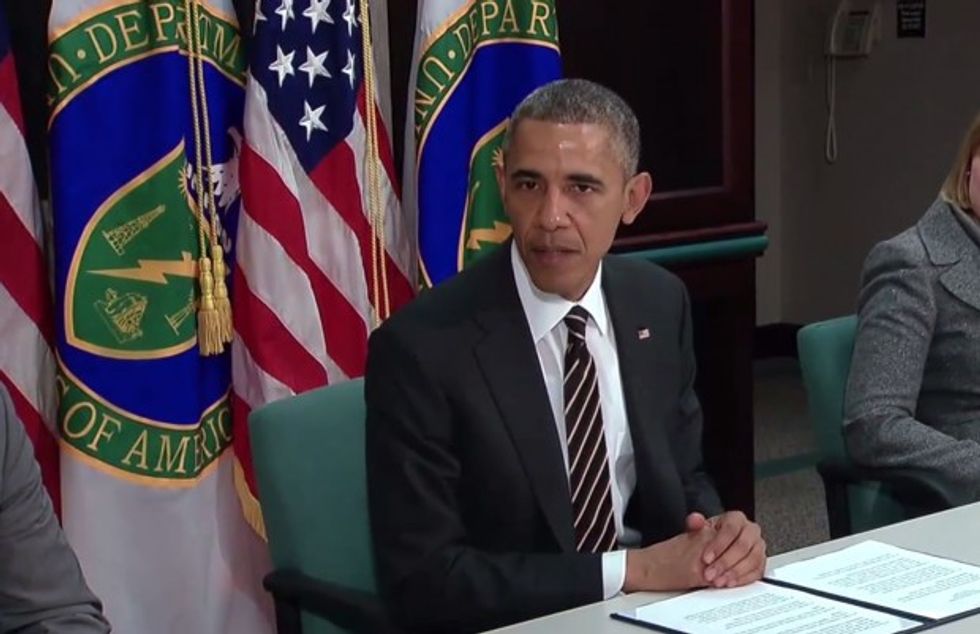 (YouTube)
After Obama finished speaking at the Department of Energy, a reporter asked the president if there had been any "progress" on the "Iran talks."
Obama quickly undercut the question, proclaiming, "I'm sorry, we're talking about energy. It's a great story. So, hopefully you'll focus on it."
"We gotta try, sir," Smith then replied.
"This is a really important story," Obama shot back.
"And there are often more than one at a time, sir," the reporter rebutted.
"Yeah, but this one really matters," Obama added.
Watch the first part of the exchange below via the White House:
The rest of the exchange can be heard on audio here.
---