The White House isn't easily forgiving Israeli Prime Minister Benjamin Netanyahu for saying he would reject a Palestinian state if re-elected, even when confronted about President Barack Obama's own campaign trail reversals.
CNN reporter Jim Acosta put the question to White House press secretary Josh Earnest Friday: "The prime minister has said three times now in post-election interviews that he does believe in a two-state solution. Why isn't that good enough?"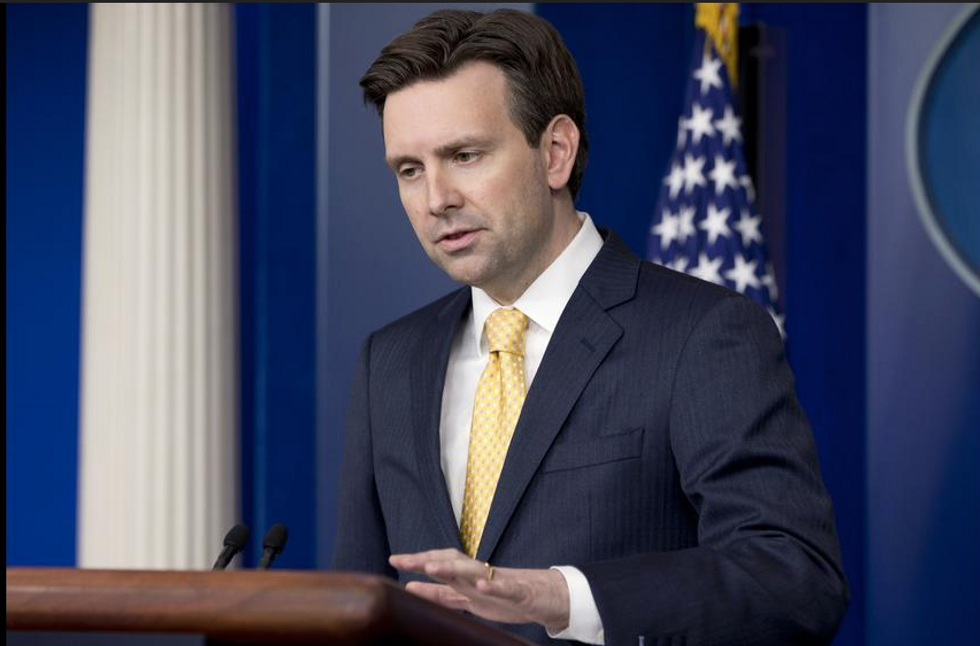 AP Photo/Jacquelyn Martin
Earnest responded, "Because Jim he said earlier this week he wasn't."
Netanyahu said on his final day of campaigning that there would be no Palestinian state created under his leadership because "anyone who is going to establish a Palestinian state today and evacuate lands is giving attack grounds to the radical Islam against the state of Israel." After his Likud party emerged victorious, Netanyahu said in an interview that he wants a "sustainable, peaceful two-state solution. But for that, circumstances have to change."
"Politicians don't say things before elections that may not be where they are?" Acosta asked. "That may be just be political expedience. The president has said things that he has had to reverse himself on over the years."
Earnest said it makes the Israeli government's position uncertain.
"The verb you are using is may," Earnest said. "There now is doubt about whether or not this is what the true view is of Prime Minister Netanyahu and the government he will form."
"Words matter," Earnest continued. "When the Israeli prime minister, just days before an election when the world is watching, comes out and makes a promise indicating that a Palestinian state will not be created as long as he is prime minister, that I think raises obvious doubts about his commitment to a two-state solution that has long been supported by Democrats and Republicans in the United States, and has long been supported by previous Israeli political leaders."
Earnest said several times during the briefing that the United States will have to assess whether it will stand with Israel to oppose a new United Nations resolution establishing a Palestinian state.
Earnest said the United States has opposed the U.N. creating a Palestinian state because the administration wants the two sides to reach a joint agreement together.
"The only thing that's changed is that our ally in those conversations, Israel, has indicated that they're not committed to that approach anymore," Earnest said. "If that's the case it means we need to sort of rethink what our approach is going to be in the United Nations and other areas where we confront this question about how to resolve the differences between the Israeli people and the Palestinian people."