A man in Australia was driving down a highway just north of Sydney this week when he came across an "unbelievable" scene.
A vehicle had completely stopped and was sitting idle in the left lane. The driver, still strapped in with his seatbelt, was passed out with his mouth open wide.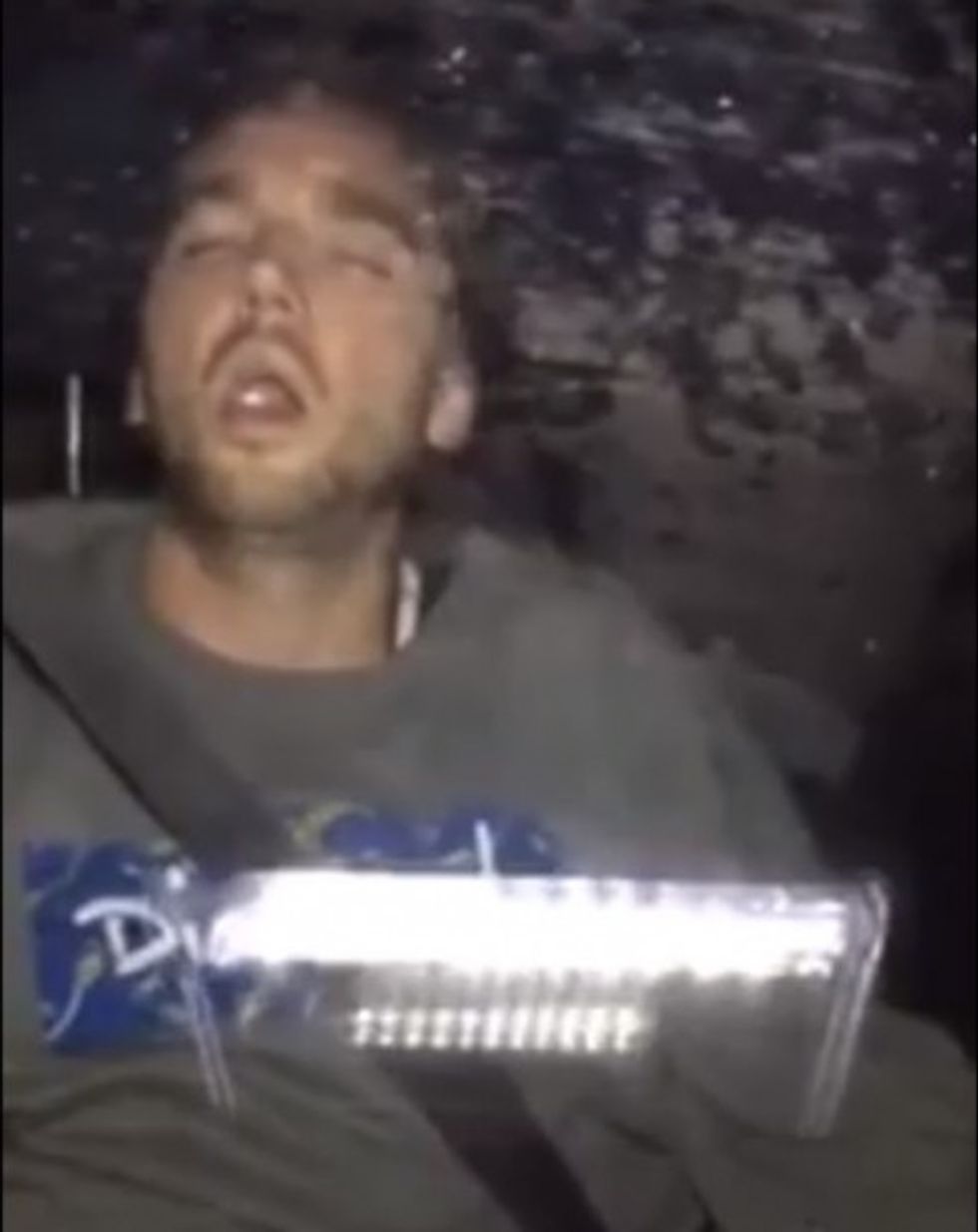 Image source: Screen grab via Facebook
"Wouldn't believe it. Stopped in the left-hand lane. ... Just stopped dead. Asleep. High beams on. No hazard lights," the man who recorded the scene said in the video.
The individual recording, identified as Mark, attempted to wake the unidentified driver up, but his efforts proved fruitless.
"Dude's asleep," Mark said. "Can't wake him up. ... unbelievable."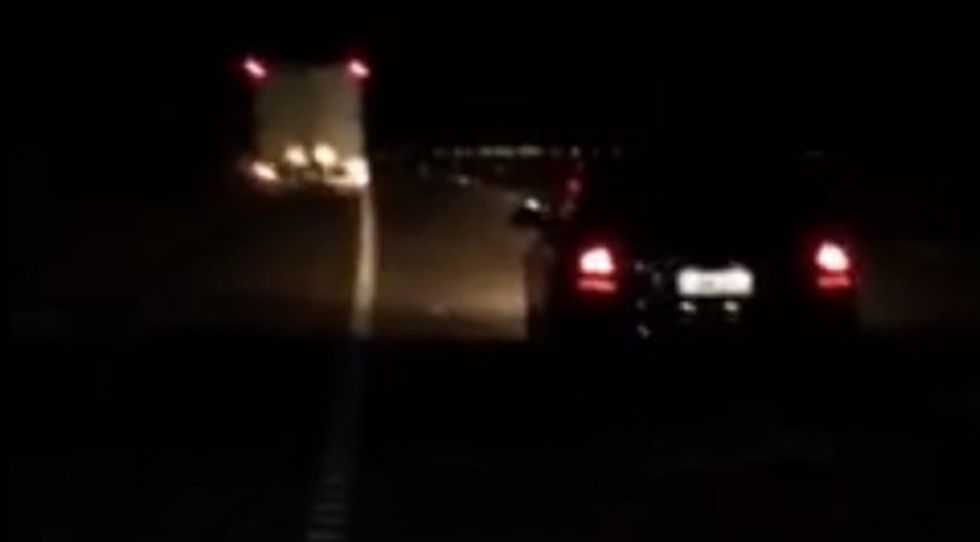 Image source: Screen grab via Facebook
Police and paramedics ultimately arrived at the scene, according to the Herald Sun. Ultimately, officers were able to wake the individual up and gave him a breath test which he passed.
Officers, however, arrested him so they could obtain a urine sample. The Herald Sun reported the investigation is ongoing and the man was released free of charge until the results of the urine test come in.
Footage of the incident was sent to a local radio show where it was widely shared in Australia.
—
Follow Oliver Darcy (@oliverdarcy) on Twitter