© 2023 Blaze Media LLC. All rights reserved.
"If you watch it for pure entertainment, God bless you. I don't know how you do it."
Glenn Beck says he watches AMC's hit series "The Walking Dead" for tips on how to survive an economic meltdown.
"It's the season finale next Sunday," Beck said on his radio program. "I don't want to wait. It is so well done. But the amazing thing is, I watch it in a different way. If you watch it for pure entertainment, God bless you. I don't know how you do it. It must be nice to live in that world. I don't live in that world. I'm taking notes. 'All right, it was a bad idea, don't go there...'"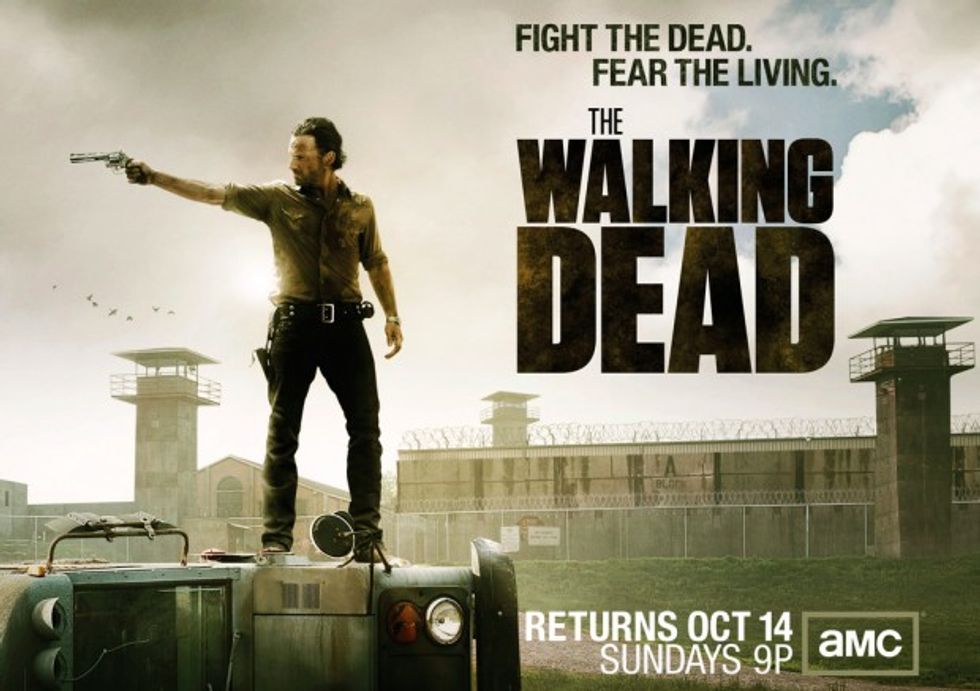 Image credit: AMC/'The Walking Dead' via Collider
"Fascinating conversation," Beck's co-host Stu Burguiere interjected. "A little window into how you watch television. You're trying to get tips for the apocalypse from a zombie show. What about just watching a show because it's a good show? What about just enjoying the entertainment because it's an entertaining product? It's not a documentary."
"It's so dark. I don't think I could watch it that way," Beck said. "I'm actually looking at it as a study because I think it's accurate on how, especially as you get to the later seasons, I think it's very accurate on how you would change."
Beck said he tries to see the show as pure entertainment, but he finds himself thinking things like, "I don't know if I can bury that many people," or, "What will my children be like if they go through this?"
"By the end of the first season you'll say, 'Where is God here? Where is God?'" Beck added. "And not questioning him, but questioning, was there nobody that believed in God survived?"
Beck said he didn't want to give too much away, but there is one person who believes in God who "brings everybody together," and "you can see how important God would be in that situation."
"A true belief in God, not a magical mystical thing. But, 'Look, yes, we're in a bad, bad trial. But God is with us and we'll see how important that is,'" Beck concluded.
[mlbvideo content_id=53092083]
The full episode of The Glenn Beck Program, along with many other live-streaming shows and thousands of hours of on-demand content, is available on just about any digital device. Click here to watch every Glenn Beck episode from the past 30 days for just $1!
Want to leave a tip?
We answer to you. Help keep our content free of advertisers and big tech censorship by leaving a tip today.
more stories
Sign up for the Blaze newsletter
By signing up, you agree to our
Privacy Policy
and
Terms of Use
, and agree to receive content that may sometimes include advertisements. You may opt out at any time.