An Oklahoma man had cameras trained on his front porch fearing that people might take packages left at his doorstep, but what he captured on those cameras showed that thieving wasn't the only thing he had to worry about.
Pedro Gonzales told KFOR-TV the video showed a U.S. Postal Service worker throwing a fragile package onto his porch instead of carefully walking it up.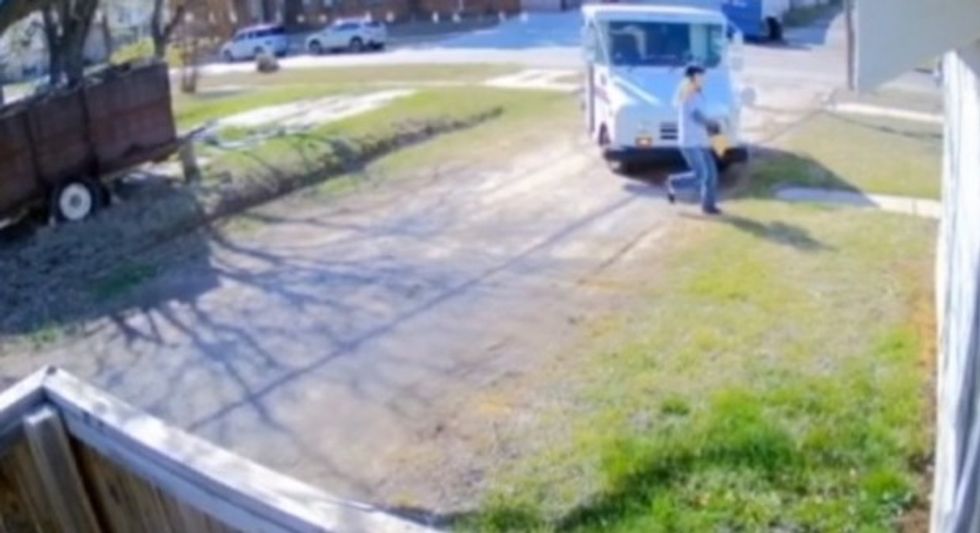 Image source: KOCO-TV
"Oh, I was livid. I was mad, a few expletives were spoken. It was like, 'I can't believe this,'" the Oklahoma City man told the news station, adding that the packages contained more security cameras.
Watch the footage in KFOR's report:
KOCO-TV's report notes that USPS is aware of the situation and plans to take action:
Gonzales also said the woman seen slinging the package isn't his usual mail carrier who is more careful.
This isn't the first time this month a mail carrier in Oklahoma City has been called out for their behavior. In a separate report, KFOR stated that a carrier was accused of stealing and tampering with the mail intended for residents of an assisted living community.
After a complaint was filed, the inspector general of the local post office set a trap.
"He said, 'I'll set a trap.' So, he got our residents' names and mailed three birthday cards that day, fake ones, with cash in them," Glenn Spunaugle, who made the initial report, told the news station.
Sure enough, the cards went missing from the mail.
The carrier identified as Jason Perkins was charged in the incident, according to KFOR.
(H/T: WKMG-TV)
—
This story has been updated to include more information.