The U.S. may be a diverse country full of wildly different companies and industries, but when it comes down to it, a few key players dominate the employment landscape.
Using data from a 24/7 Wall St. analysis of American employment, Reddit user DavidAJoyner posted a map Tuesday showing the industry of each state's biggest employer.
While parts of the map reveal the individual character of different states — particularly Nevada's unique relationship with gambling — others merely show the monumental power of single companies.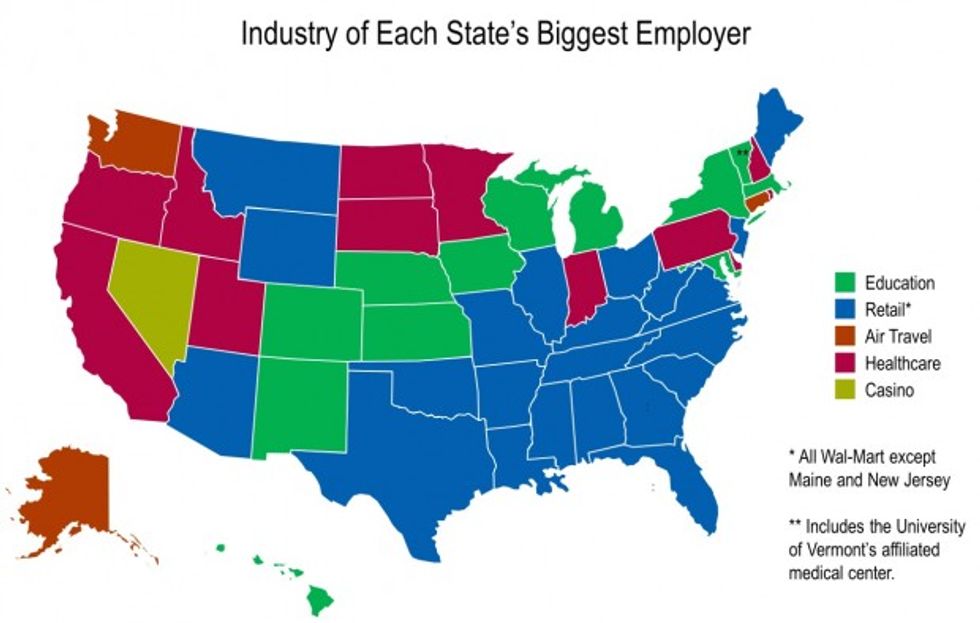 Image via imgur
Washington's biggest employer is the aircraft giant Boeing, worth some $95 billion, while the $250-billion behemoth Walmart is the biggest employer in a staggering 20 states.
On the flip side, the map reveals that while some states may have reputations for being the center of certain industries — California's high-tech and New York's finance — some of those hallmark industries actually employ relatively small swathes of the population.
—
Follow Zach Noble (@thezachnoble) on Twitter