The Wisconsin Badgers are flying high right now. They've secured a no. 1 seed in the NCAA tournament and are on their way to the Sweet 16. But star player Nigel Hayes likely felt the size of a peanut after Wednesday's practice when a hot mic caught him commenting on a female audience member.
First, a little background. Throughout the tournament, the Badgers have been in awe of the official stenographer who transcribes press conferences. That has led them to take part in friendly banter with said stenographer, opening up press conferences with complicated, multi-sylable words. So after practice on Wednesday, someone asked Hayes if he wanted to keep with tradition and utter such a word. He did. That's when he was caught of guard by someone in the crowd.
"God, she's beautiful," Hayes whispered to teammates Frank Kaminsky and Sam Dekker. Almost immediately, he realized it wasn't a private moment.
"Did you hear that?" he asked. That's when a look of shock overtook his face and buried his head in his hands.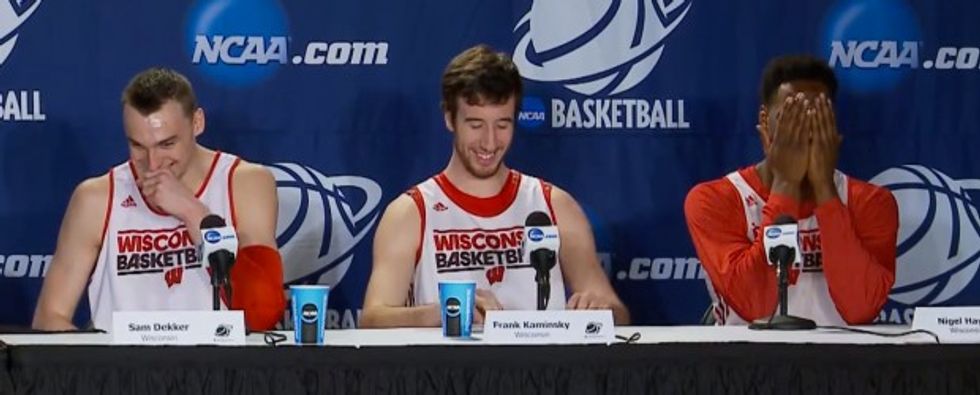 Nigel Hayes (Source: YouTube)
Watch the embarrassing moment below:
And here's a little background on Hayes and his affinity for the stenographer:
(H/T: Deadspin)