Homeland Security Secretary Jeh Johnson claimed Thursday that President Barack Obama's executive action on immigration shouldn't have to cost taxpayers any money, and said the plan is to fund it with user fees that illegal immigrants will pay to apply for the program.
In November, Obama created the Deferred Action for Parents of Americans and Lawful Permanent Residents Program, or DAPA, which would let illegal residents who are parents or guardians of legal residents get protected status and even work in the United States.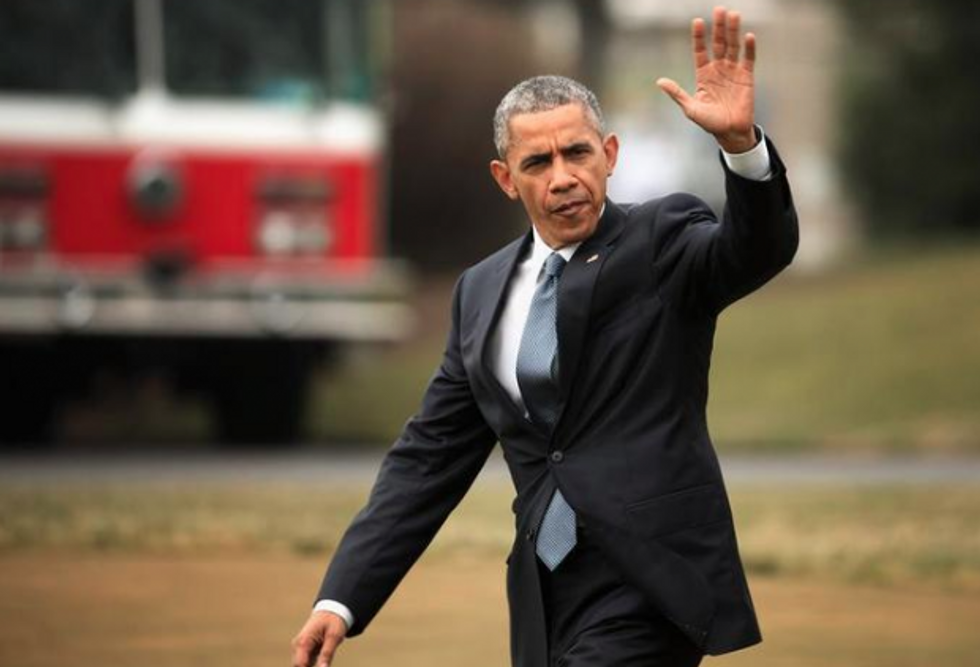 The Obama administration said its intent is to spare taxpayers the cost of his immigration plan. Image: Chip Somodevilla/Getty Images
Obama also expanded the Deferred Action for Childhood Arrivals program, or DACA, which lets younger illegal immigrants get those same protections.
DAPA and the DACA expansion were both put on hold through an injunction issued by a federal court in Texas. But Johnson said U.S. Citizenship and Immigration Services intends to pay for these programs, which could give legal protection to 5 million illegal immigrants, through user fees alone.
"The DAPA program, had it gone forward on schedule, was intended to pay for itself through fees, application fees," he told a House Appropriations subcommittee Thursday. "Same thing with the DACA program for kids."
"Like many activities at USCIS, the program is intended to pay for itself through the collection of fees that are submitted with applications," he added.
A key word Johnson used, however, is "intended," which could be a signal that taxpayer money will be needed at some point. Johnson was not pressed on this point during the hearing.
His comments immediately made some skeptical of whether user fees alone can fund these massive new initiatives. One Republican aide in Congress said it seemed impossible to believe user fees would cover the costs, given how low those fees are expected to be.
"There's no way," this aide said. "They don't even pay an application fee, unlike people immigrating to America legally. All they pay for is fingerprinting and a work permit."
"Additionally, the hardship waiver will be granted far more frequently with these groups of people, given this population is more likely to qualify for it," this aide added.
Johnson was asked Thursday how much the program would cost to run, but he didn't offer any estimates, and also didn't say how much the government would be able to collect through user fees.
Johnson's claim also seems suspicious given that the government has already started the process of leasing a building and hiring 1,000 workers to process applications under the program. That process started last year, well before either program was underway, raising questions about whether enough fees had been collected to start hiring so many people.
Johnson said the hiring of additional staff is not inconsistent with his claim that user fees are being used to fund the initiative, although he didn't explain how this could be true.
"There was and is a well-developed implementation plan that called for the hiring of certain personnel, additional personnel, to administer the DAPA program, the leasing of additional office space … for processing applications," he said at the hearing. "And the intent was and is that the program would be paid for through the fees collected in the program."
Johnson could have been implying that while some initial money was needed to start hiring people, user fees would later be used to pay back some other fund used to make those hires initially. However, he didn't clarify his remarks further.