Residents of Gresham, Oregon, are resting a little more comfortably today after police nabbed the man they believe is behind a series of flashing incidents.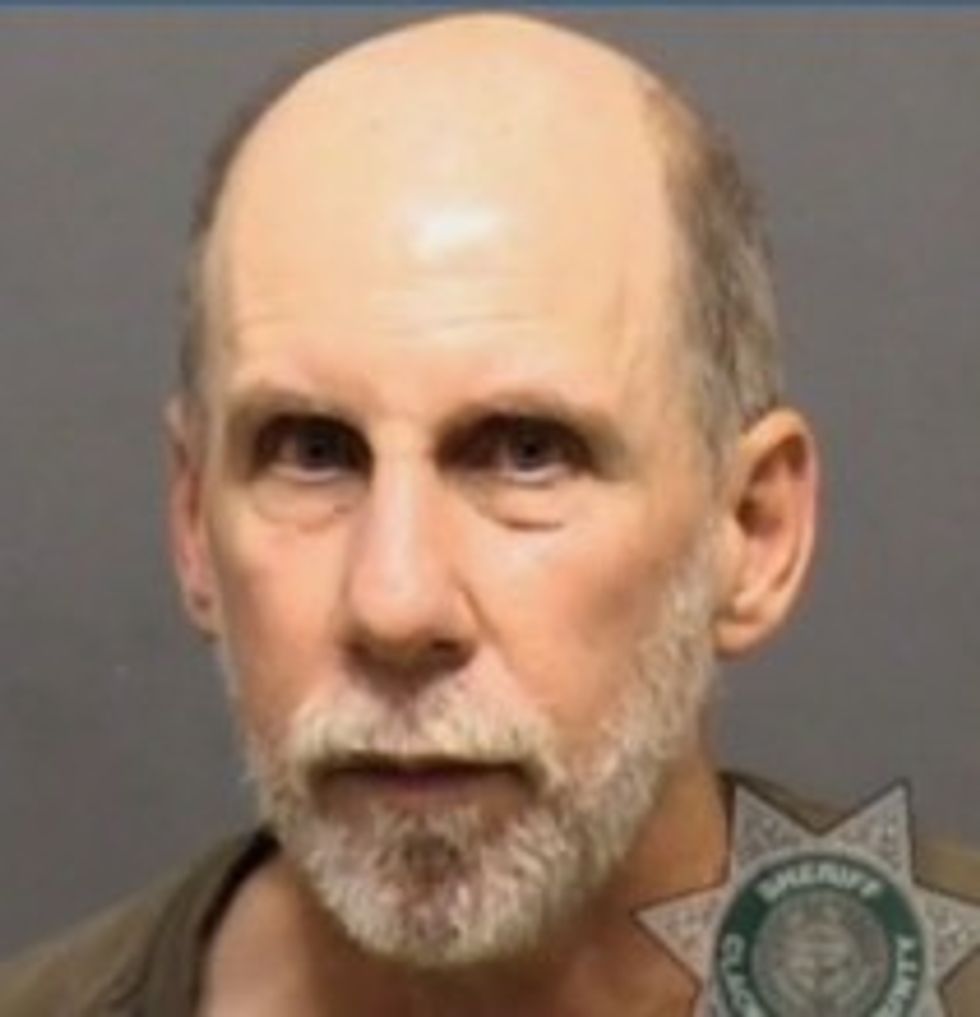 Image source: KGW.com
Convicted sex offender Michael Gordon Dick faces at least three felony charges after he was arrested at his Gresham home after being identified as the person police were seeking in conjunction with multiple reports of a naked man pleasuring himself in the area of Tickle Creek this week.
He's accused of participating in around 24 such acts over the last two years.
As the KGW-TV news anchor put it, "It's not the first time he's broken the law, naked."
In 2008, Dick entered an elderly woman's home naked and attempted to assault her.
The local Fox affiliate also covered the story.
(H/T: KGW-TV)
__
Follow Mike Opelka (@Stuntbrain) on Twitter.