He was the Weather Underground's apparent "bomb guru" — but he never spent time in prison.
Instead, he spent 25 years in a different American institution: public schools.
In his new book "Days of Rage," author Bryan Burrough reveals the story of Ron Fliegelman, a jack-of-all-trades handyman who became the go-to bomb guy for the radical left-wing Weather Underground in the 1970s before quietly slipping into life as a schoolteacher.
"Ron is proud of what he did," Burrough told the New York Post.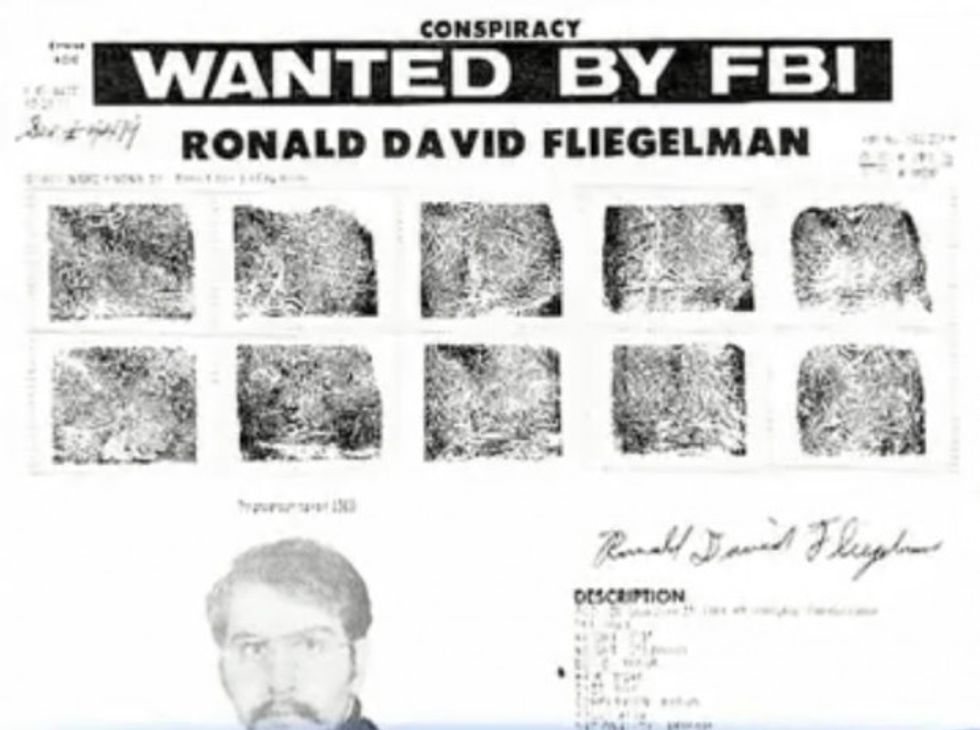 Image via Fox News
Burrough detailed how the Weather Underground created explosives haphazardly for its bombing raids until 1970, when a bomb exploded prematurely inside a Greenwich Village, New York, apartment, killing three Weathermen who were working on the bomb.
"Everyone was afraid of the stuff, for good reason," Fliegelman recalled. "What we were dealing with was a group of intellectuals who didn't know how to do anything with their hands. I did. I wasn't afraid of it, I knew it could be handled."
After the deadly Greenwich Village mishap, founding Weather Underground member Jeff Jones met with Fliegelman in Central Park and asked if he could take over bomb-making to prevent future mistakes.
"I said, 'This can never happen again. I'll take care of it,'" Fliegelman recalled. "And I did."
Writing for Vanity Fair, Burrough noted how Fliegelman escaped public notice and never paid for his crimes:
In all the articles and books written about Weatherman in the past 40 years, not one devotes a single sentence to Ron Fliegelman. Yet it was Fliegelman who emerged as the group's unsung hero. Beginning that day in Central Park, he devoted hundreds of hours to the study of explosives and, in the process, became what Weatherman desperately needed: its bomb guru. "Without him," says a Weatherman named Brian Flanagan, "there would be no Weather Underground."
Fliegelman said he built the bombs that were detonated inside the NYPD headquarters and the New York State Department of Correctional Services offices in Albany in 1970, while he said he might have built the bombs that went off inside the U.S. Capitol in 1971 and inside the Pentagon in 1972 — but he can't remember for sure.
When he left the Weather Underground in the mid-70s, Fliegelman said it was easy to blend into normal life and get a job teaching at a school for troubled children.
"For me, it was really seamless," he told Burrough. "No one — the FBI, no one — ever came looking for me."
He started working as a special-education teacher in Brooklyn in 1983, after the five-year statute of limitations had expired, and retired in 2006, the Post reported.
Fliegelman collected $40,035 in pension last year, according to public records.
—
Follow Zach Noble (@thezachnoble) on Twitter