Former NHL player and NBC hockey announcer Brian Engblom says he that he can typically predict when a puck is headed his way and do whatever he needs to do to avoid it.
His puck avoidance skills failed him Sunday afternoon when a tipped pass found his forehead late in the second period between the San Jose Sharks and the Pittsburgh Penguins.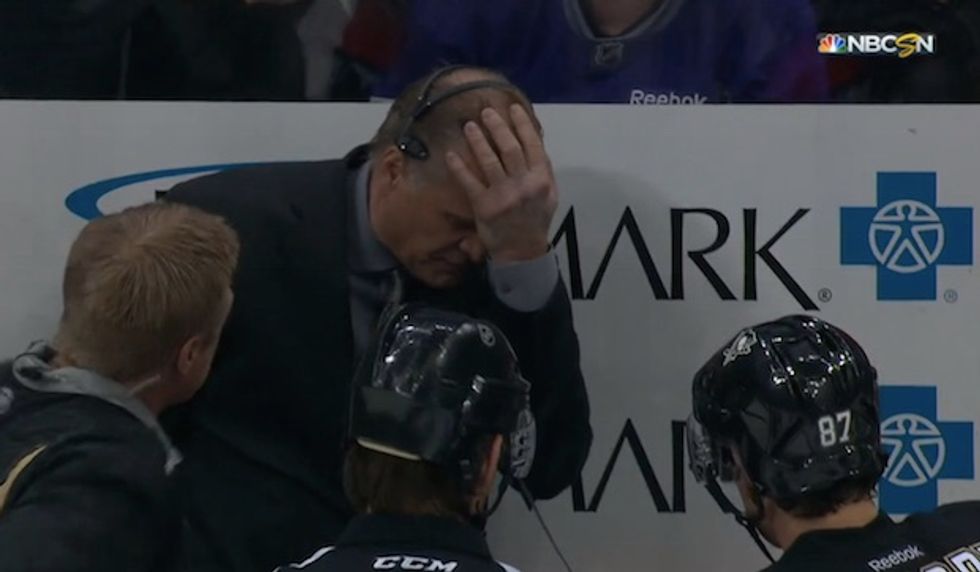 Image source: NBC Sports
Engblom is typically positioned just off the center ice position, between the benches of the two teams. The Penguins' center Sidney Crosby tipped a pass from the Sharks' Brenden Dillon, deflecting it off Engblom's forehead.
An alert trainer from the Penguins jumped to assist, applying pressure on the cut and helping Engblom to the locker room.
The veteran NBC announcer returned to his post in the third period and received kudos and some gentle ribbing from his broadcast partners.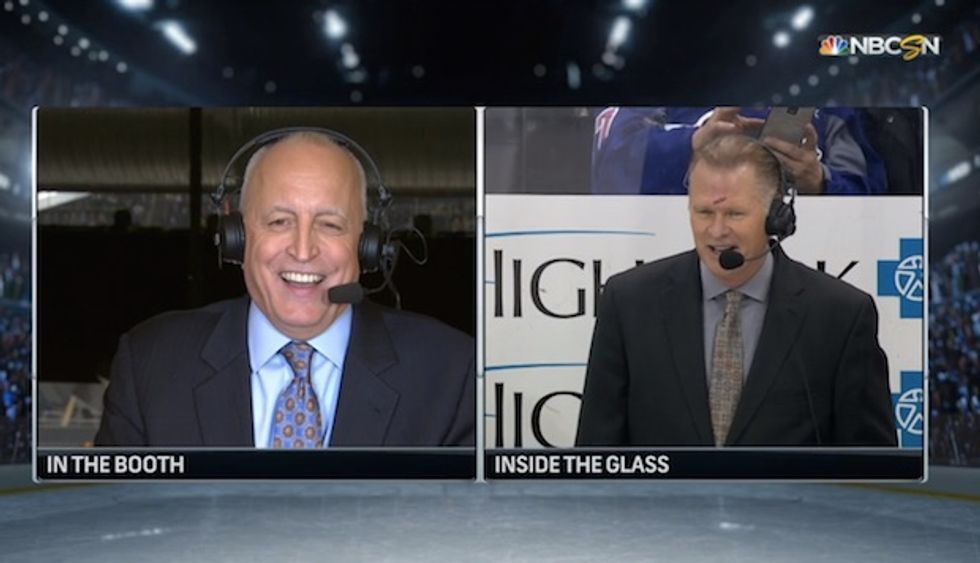 Image source: NBC Sports
The Penguins won the game 3-2. Afterwards, Engblom interviewed Crosby, and the two shared a laugh over the errant puck incident.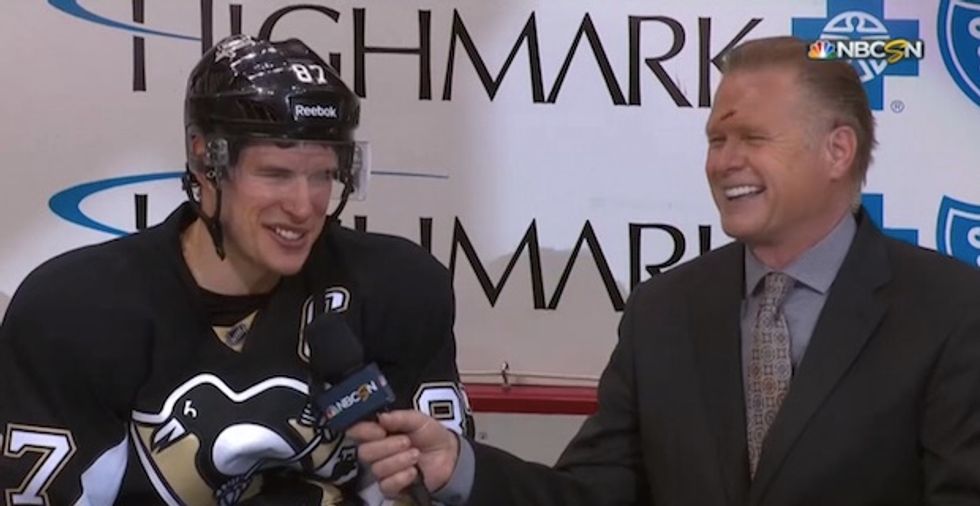 Image source: NBC Sports
Watch it here:
H/T - NBC Sports
__
Follow Mike Opelka (@Stuntbrain) on Twitter.