House Oversight and Government Reform Committee Chairman Jason Chaffetz (R-Utah) announced Tuesday that he has issued subpoenas to interview two Secret Service agents, after the Obama administration refused to let them meet with congressional investigators.
At a hearing last week, Secret Service Director Joseph Clancy said he would allow the agents to talk to Congress about an incident involving a suspicious package outside the White House. Chaffetz excoriated Clancy last week because it took nearly a half hour to secure the scene, and said he wanted to talk to the agents who were involved.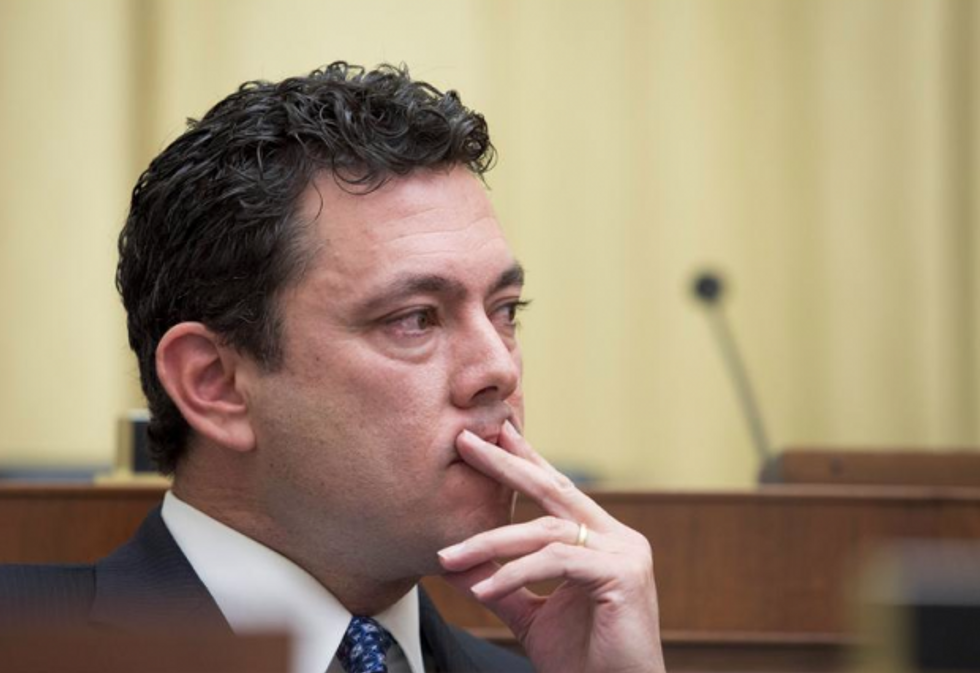 House Oversight and Government Reform Committee Chairman Jason Chaffetz (R-Utah) subpoenaed two Secret Service agents on Tuesday. Image: Drew Angerer/Getty Images
But Chaffetz said Clancy has not been able to produce the witnesses.
"In negotiations with the Department of Homeland Security, the department requested that information remain secret and be kept from Congress and the American people," he said. "Those restrictions are unacceptable."
"Under such restrictions, the committee cannot perform its essential duties to evaluate and propose much-needed legislative reforms for this troubled agency," he added.
Department of Homeland Security Secretary Jeh Johnson said DHS did offer the two agents in question to testify, but in "transcribed interviews" with committee staff. Johnson said it makes no sense to have them testify because agents need to be protected "against the visibility, public glare, and inevitable second-guessing."
"I will continue to work with Chairman Chaffetz and his committee to reach a reasonable accommodation that serves the committee's need to conduct responsible oversight without compromising the Secret Service's extraordinary protection mission," he said.
The Secret Service has been involved in several scandals, including the hiring of prostitutes while on overseas travel, failure to respond quickly to a White House shooting, and an alleged drunk driving crash near the White House. However, Clancy said earlier this month that that last incident was overstated in the press, and that "there was no crash."
Still, Chaffetz said his committee must continue to investigate why the Secret Service "appears to be systemically broken and in desperate need of both leadership and reform."
"It is disappointing the department has declined to cooperate," he said. "We therefore must take the regrettable step of compelling the agents for interviews before the committee."
Chaffetz's committee did not name the two agents, and did not response to a request from TheBlaze for their names.