Last year, Brian Flemming weighed 625 pounds.
That all changed, however, when the Michigan man virtually met a stranger in England who convinced him to turn his life around. Now, one year later, Flemming is down nearly 400 pounds and is a recovering alcoholic.
But, after losing all that weight, Flemming is still not comfortable taking his shift off in public. A new video published late last week revealed why.
"This is a very difficult thing for me to do, but I wanted to finally share this," he wrote on Facebook.
The Michigan man turned to the camera to remove his shirt and show the approximately 30 to 40 pounds of loose skin still on his body.
"This is what's left," he said in the video.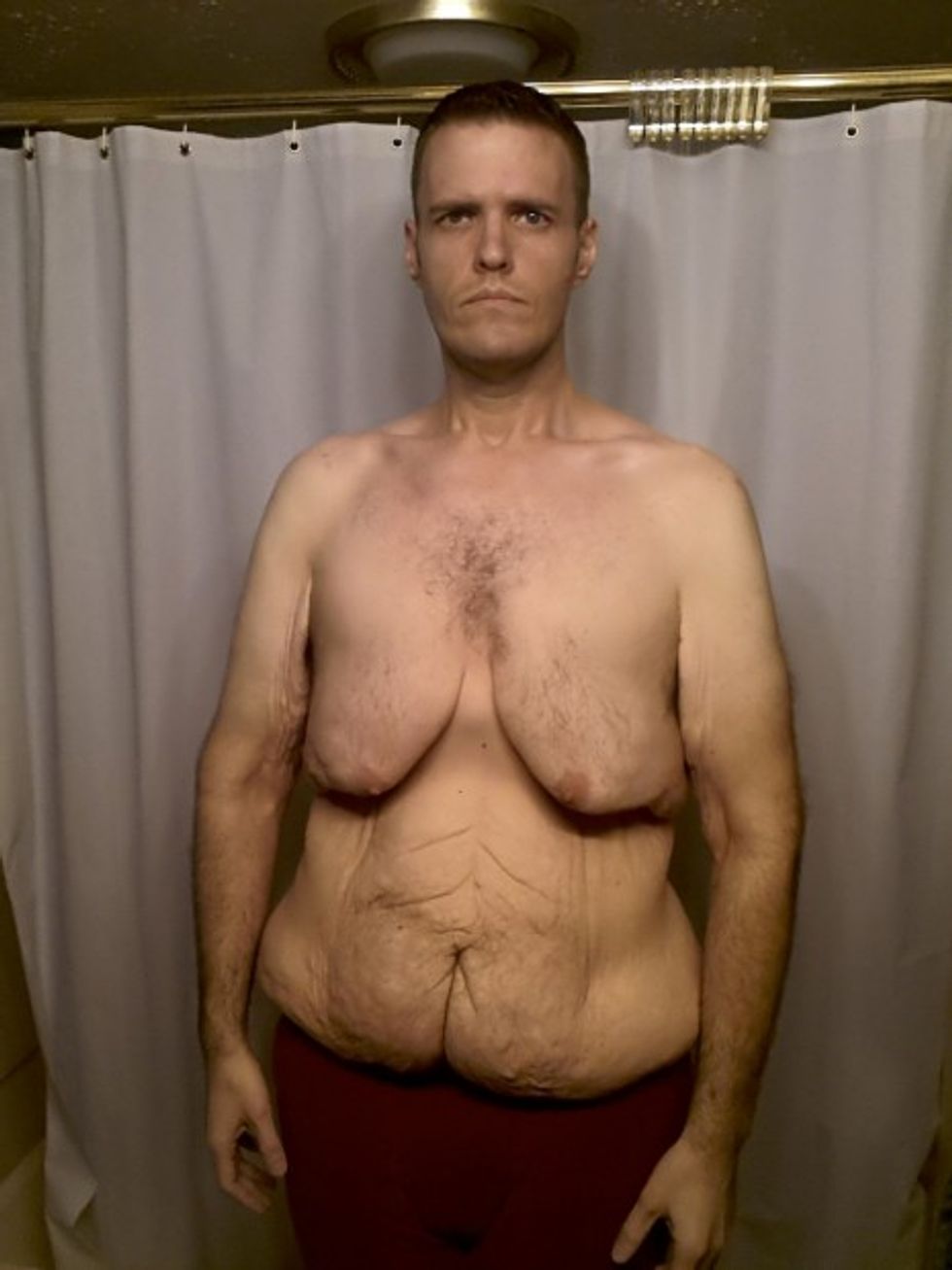 Image source: Facebook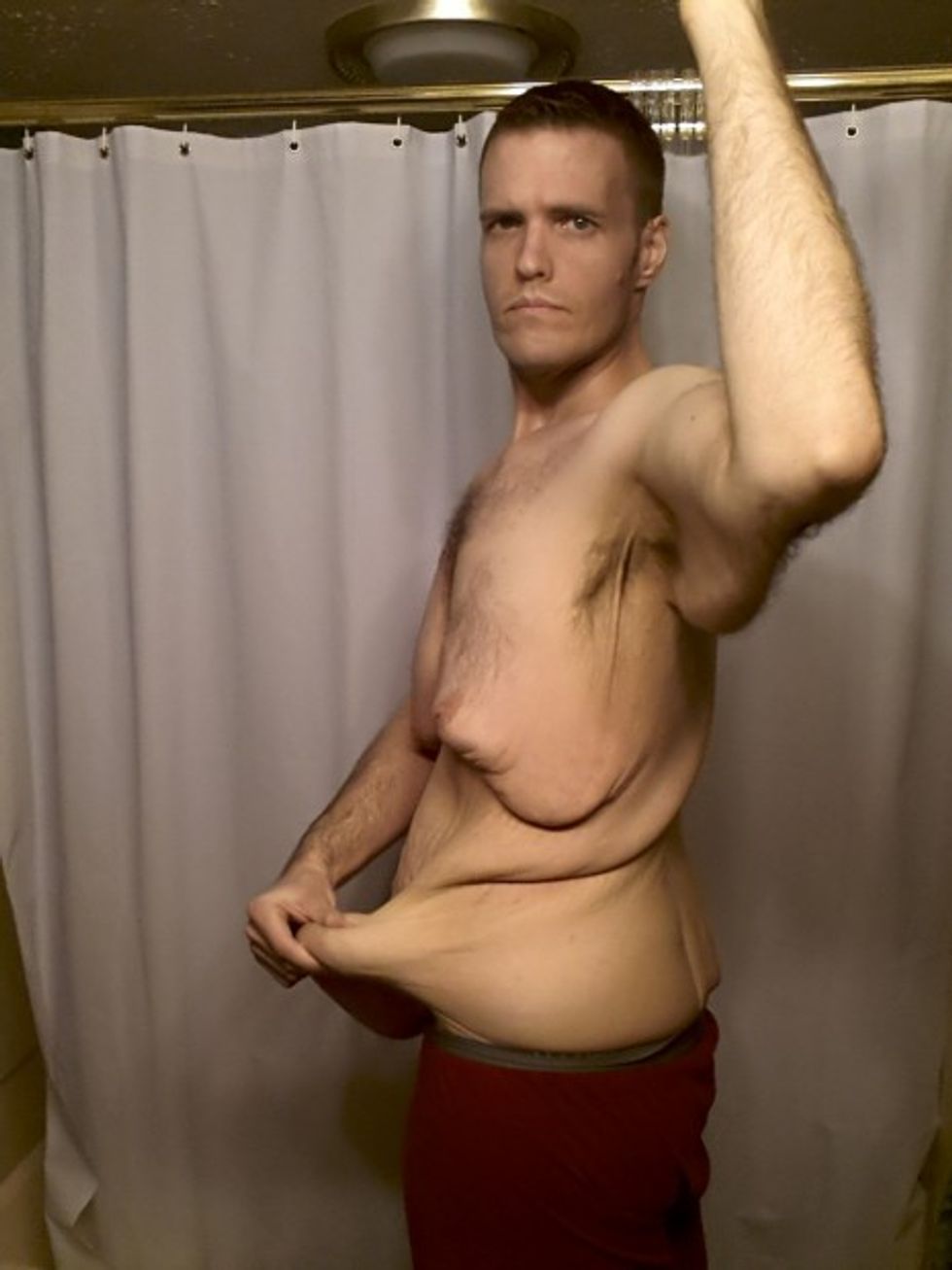 Image source: Facebook
"This skin gets in my way every single day now, it causes irritation — all kinds of things I'd like to do now, it gets in the way of," Flemming added.
According to his doctor, surgery to remove the skin will cost about $22,000. Flemming said a friend of his started an online fundraiser to help him raise the money necessary to meet his goal. At the time of publication, strangers from all over the Internet had given more than $18,000.
"I want to thank everyone who has helped from the bottom of my heart," he wrote. "It truly means the world to me. I'm tired of being ashamed and I hope one day to get over this last hurdle."
Earlier this month, a 22-year-old also removed his shirt to reveal the aftermath of losing 270 pounds and ultimately was able to raise the necessary money to have surgery to remove the skin.
(H/T: WJBK-TV)
—
Follow Oliver Darcy (@oliverdarcy) on Twitter