Two Michigan police officers are being recognized nationwide after it was revealed that they purchased two parents a car seat for their child instead of issuing them a ticket.
ABC News reported that Fruitport Township officers Jason Pavlige and James Hodges responded to a dispatch call about a woman holding her baby in her arms in a car's passenger seat.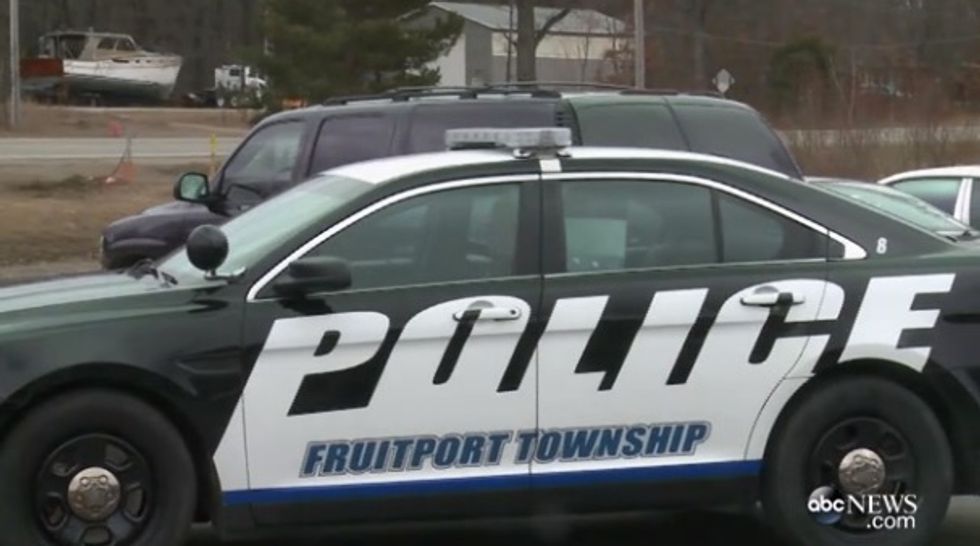 Image source: Screen grab via ABC News
After speaking with the parents, the officers learned that the duo was unable to afford the cost of buying a car seat for their daughter.
"They had just recently moved to the area," Hodges told ABC News. "We tried to have them contact family but they don't have anyone close."
"There were no co-workers, no one who could help them out," he added.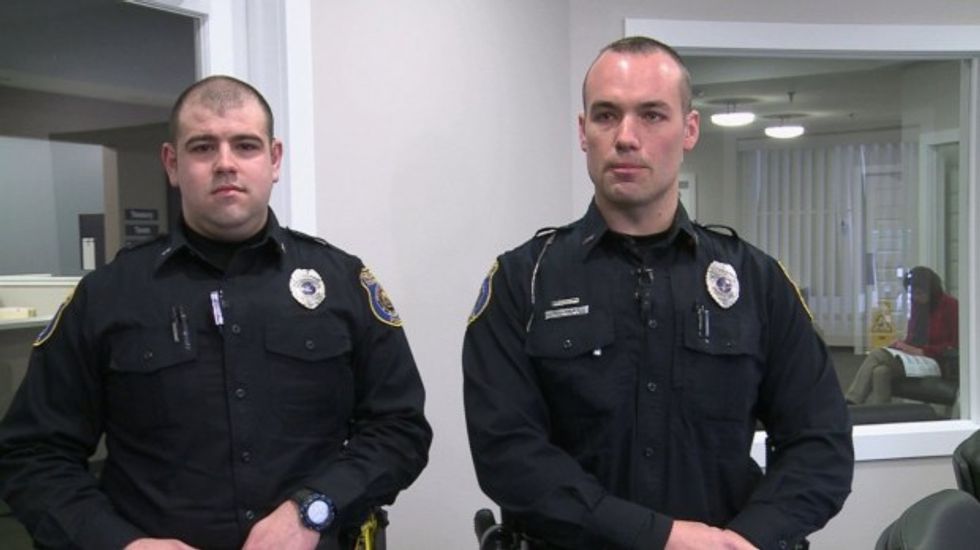 Image via ABC News
That's when the officers decided to take matters into their own hands. Instead of issuing the parents a ticket, they concluded there was a better option.
"We spoke with each other and made the decision to go get them a car seat so we'd know the kid was safe and that this issue wouldn't come up again," Hodges told ABC News.
[sharequote align="right"]"It's just part of what police officers do on a daily basis."[/sharequote]
The partners put together their money and, as Pavlige stayed at the scene with the family, Hodges drove to a local Walmart to buy the parents a car seat. The officers then assisted the family in installing it in their vehicle.
"The father was, I think, almost in shock," Hodges said. "They didn't say much but were just very appreciative."
The incident occurred in February, but recently came to the public's attention after a Walmart employee called the police station to report their actions.
"It was only brought to our attention by a clerk at Walmart who saw it and thought they should be recognized," Fruitport Township Police Lt. Bruce Morningstar told ABC News. "They were doing it on their own without any recognition."
Hodges insisted he and his partner were not looking for attention.
"We made the decision that was what we needed to do to solve the issue," Hodges said. "When we left we went onto the next call."
"It's just part of what police officers do on a daily basis," he added.
—
Follow Oliver Darcy (@oliverdarcy) on Twitter