In 2014, the family of then 15-year-old Anthony Stokes begged that he be added to the list for a heart transplant, despite concerns that he had a history of "non-compliance" that could make him ineligible.
In the end, Stokes was put on the list and received a heart transplant, but this week the 17-year-old from Decatur, Georgia, died after police say he was involved in a carjacking and attempted burglary.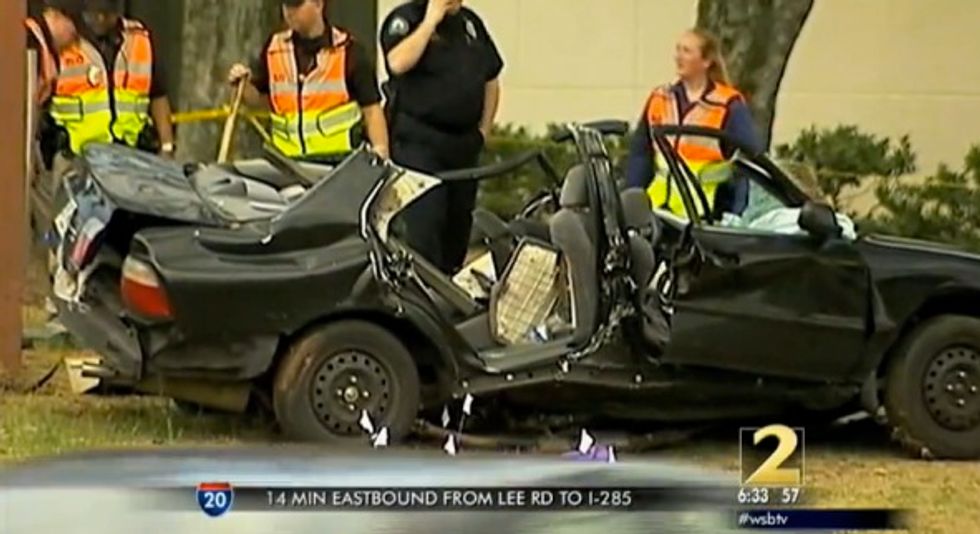 Anthony Stokes, 17, died from injuries sustained in a car crash that followed a police chase Tuesday. (Image source: WSB-TV)
According to WSB-TV, Stokes died Tuesday at an area hospital after he crashed his car during a police chase. Police told the news station he had stolen a car and then broke into a woman's home where he shot at her.
"A lady said a person kicked in the door to break into the house. She was inside the living room and saw the suspect, who was wearing a mask," Lisa Holland with the Roswell Police Department told the news station.
When police spotted the stolen car, he took off, leading them on a chase. Eventually, he lost control of the vehicle and, before wrapping it around a pole, he hit a pedestrian. The pedestrian was listed in stable condition after being taken to the hospital.
"I couldn't believe that I was seeing something like that. I usually only see it on TV," witness Brett Dudley told WSB.
Watch the news station's report:
When Stokes, who had cardiomyopathy, garnered media attention in 2013 in his bid for a transplant, WSB reported at the time that doctors wouldn't specify why he was denied placement on the list.
The Atlanta Journal-Constitution added more of a possible explanation:
People who receive transplants must adhere to strict medication regimens to keep their bodies from rejecting the organs. A person can be disqualified if hospital officials think the patient won't stick to that regimen, has no support system or an inability to pay for expensive anti-rejection medicines.
His family though said he was denied was because he was doing poorly in school and had run-ins with law enforcement.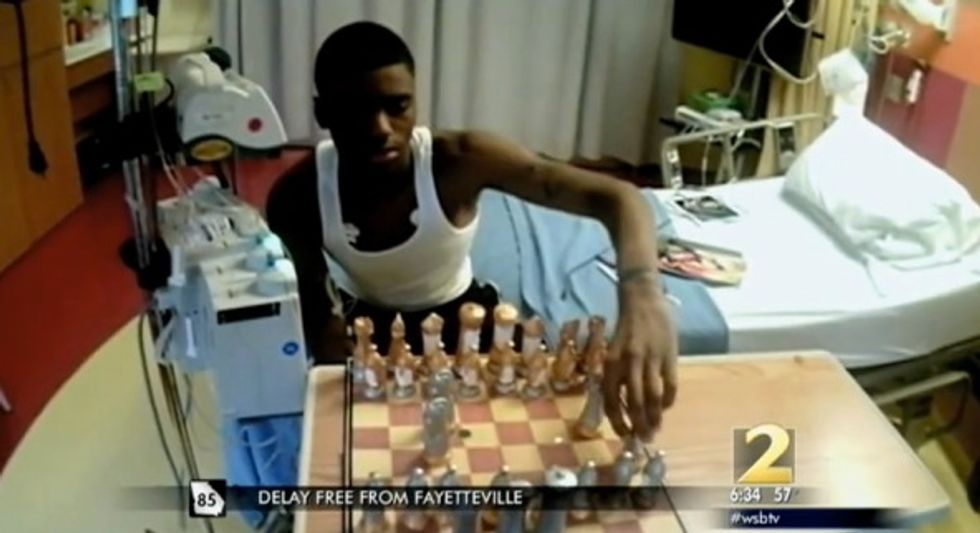 Stokes did get a heart transplant and told the news station it would be his second chance. (Image source: WSB-TV)
"The non-compliance is fabricating, because they don't want to give him a heart," family friend Mack Major told WSB at the time. "This is unacceptable because he must lose his life because of a non-compliance."
Eventually, Stokes was put on the list and received a heart.
Stokes himself told WSB that getting a heart transplant would be his "second chance."