It looked like 18-year-old amateur jockey Lewis Ferguson was going to win his very first race.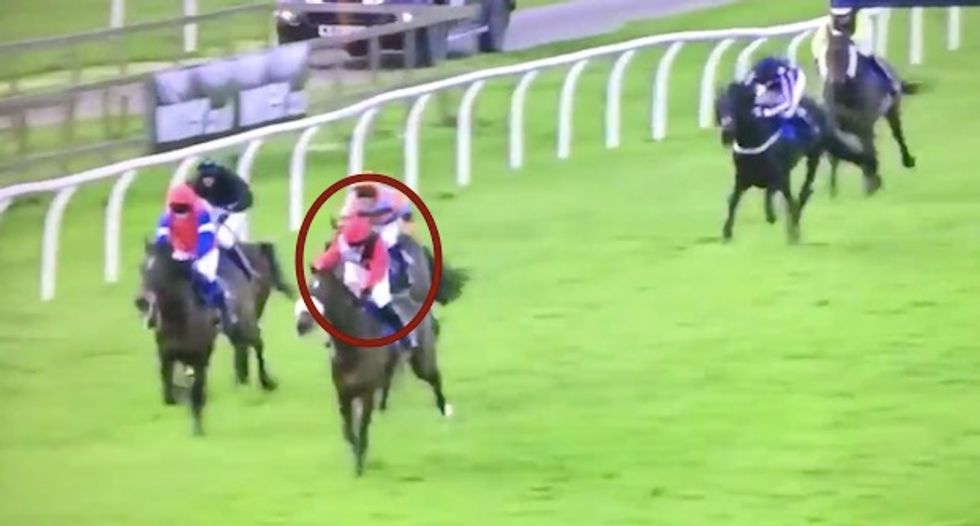 Image source: YouTube
The amateur jockey was aboard Merrion Square, the favorite to win the John Dufosee Memorial Open Hunters' Chase at Wincanton in England. With just a single jump remaining, things were looking good.
But as Ferguson approached the final jump, he was thrown from his mount. In the still shot below, you can see both of his legs are visible on the horse's left side.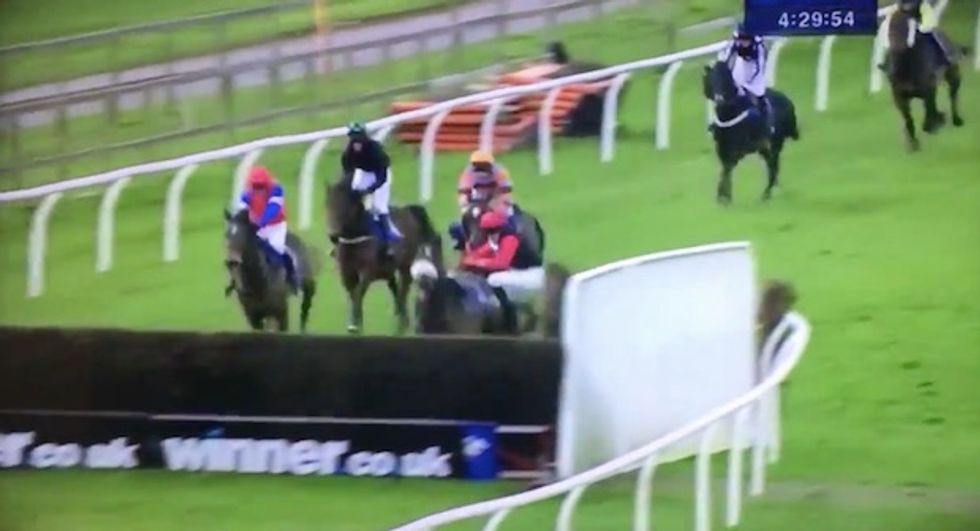 Image source: YouTube
Horse and rider hit the final fence at the same time. Merrion Square got past the obstacle; Ferguson was not so fortunate. He flipped one and a half times, landing flat on his back.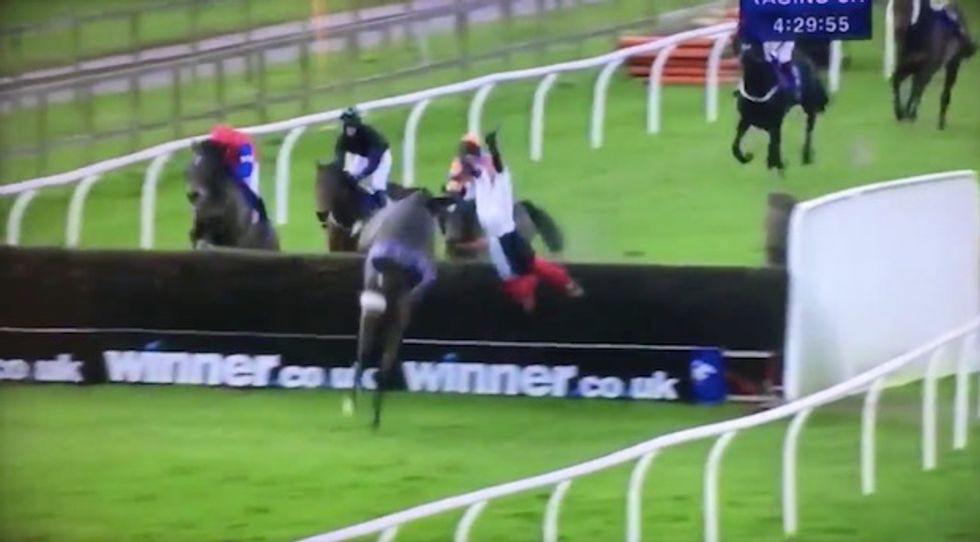 Image source: YouTube
Fortunately, he was pitched to the side and out of the way of the remaining horses striding towards the finish line.
The Daily Mail reported that Ferguson was able to walk away from the crash, telling the press, "I was just a bit winded" and adding, "Hopefully, it will never happen again. I am on the television, but not for the right reasons."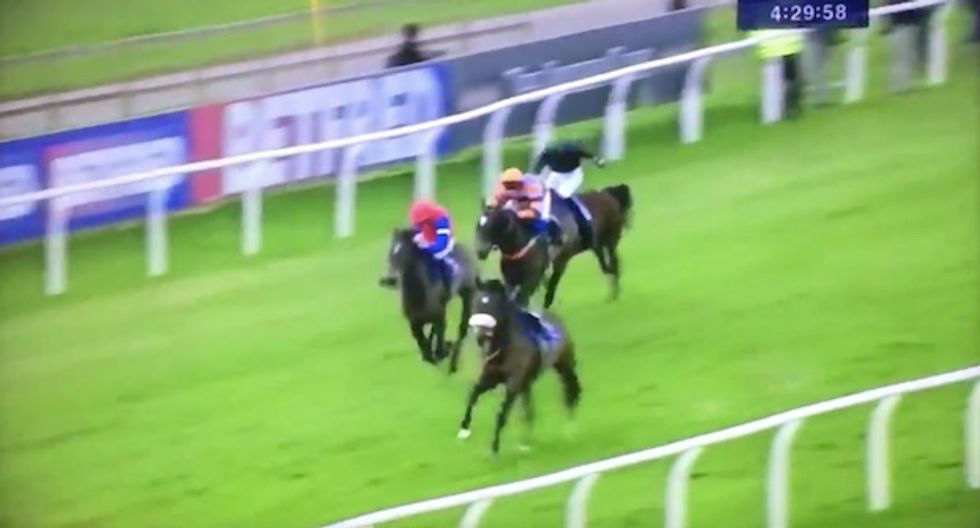 Image source: YouTube
A riderless Merrion Square continued on, finishing the race behind three other horses.
Watch Lewis Ferguson's wild ride:
—
Follow Mike Opelka (@Stuntbrain) on Twitter