The State Department on Friday rejected the idea that the final Iran nuclear agreement would have any language requiring Iran to acknowledge Israel's right to exist.
Israeli Prime Minister Benjamin Netanyahu announced Friday morning that Israel can't support any agreement with Iran unless it includes that language, and warned that dropping sanctions in return for questionable nuclear security commitments will only make Iran stronger and more of a threat to Israel.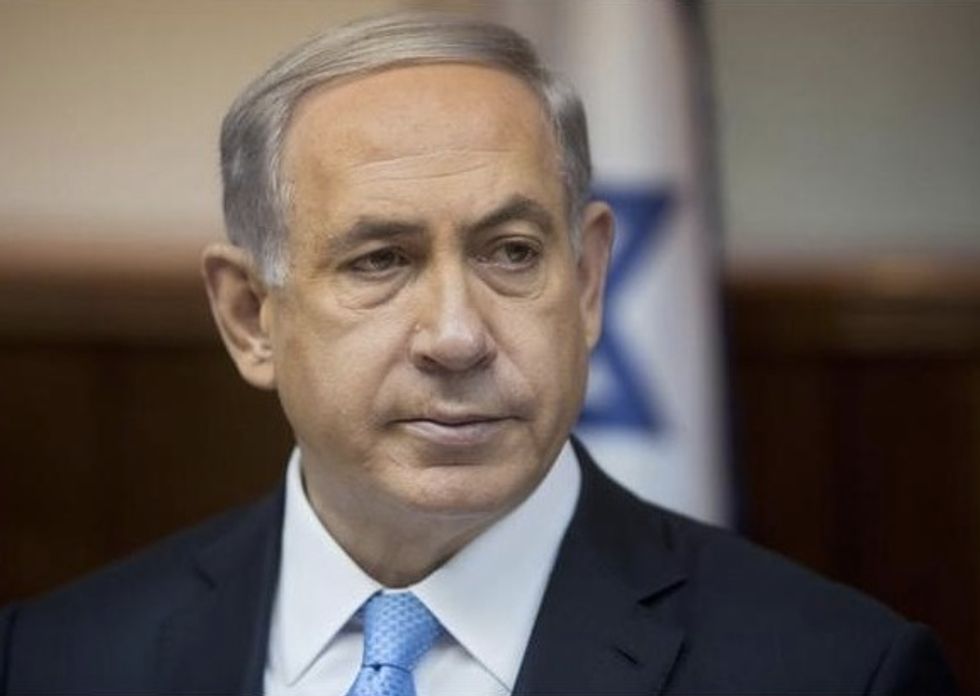 Israeli PM Benjamin Netanyahu wants language in the Iran nuke deal dealing with the safety of his country, but the Obama administration won't push to include it. Image source: AP
But the Obama administration has said throughout the process that the deal is only focused on Iran's nuclear program, and no other issues, and Acting State Department spokeswoman Marie Harf said that position would not change.
"This is an agreement that is only about the nuclear issue," she told reporters Friday. "We have purposefully kept that separate from every other issue. That issue is complicated enough to deal with on its own."
"No, this is an agreement that doesn't deal with any other issues, nor should it," she added.
That limitation on the deal threatens to unravel whatever support for the agreement that might be in Congress, since many Republicans said they support Netanyahu's take that the deal is dangerous, and that Iran cannot be trusted to implement it.
Many Republicans have also said President Barack Obama caved in to Iran's demands, for example, by not requiring Iran to shut down key enrichment facilities. One reporter noted that in 2013, Obama said Iran does not "need to have an underground fortified facility like Fordo," and doesn't need a heavy water reactor in Arak.
But Harf said those remarks were not meant to be heard as a firm commitment to Obama to close those facilities, and instead were a "rhetorical point."
"He was making the rhetorical point that Iran claims their program is for entirely peaceful purposes and they don't want a nuclear weapon. However, historically, they have done things that led people to question that, including those two things he mentioned," she said.
"Our bottom lines in this negotiation have never changed. We need to cut off the four pathways to Iran to get to a nuclear weapon, and we need to get Iran from currently two to three months of breakout time up to six times that," she added. "And that's what we have done."