The video of a skydive shot from a helmet-mounted GoPro camera started as you might expect: buddies seated in the plane anxiously awaiting the moment they reach altitude and can make the exhilarating jump.
All seems to go according to plan except a few seconds into their free fall, there appears to be a minor collision mid-air and the camera falls off the guy's helmet. As it makes its less than two-minute drop, it spins out of control with the image changing as the ground gets closer and closer.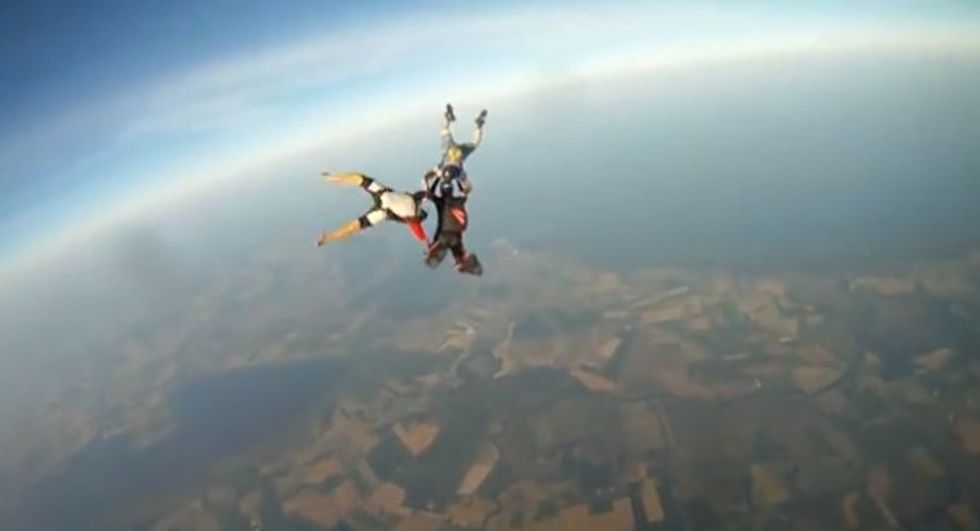 The skydiver was filming his friends with the GoPro on his helmet. (Image source: YouTube)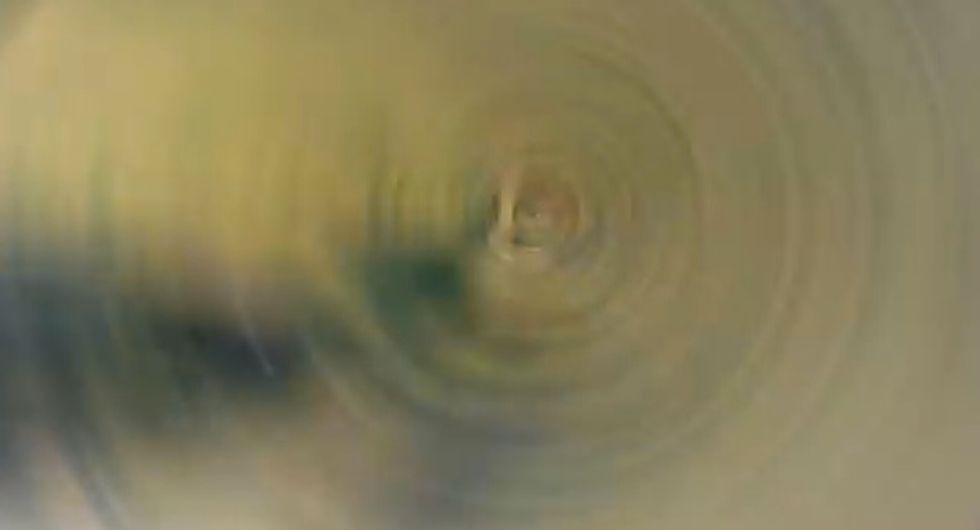 Then the camera fell off and began a dizzying less than two minute fall to the ground. (Image source: YouTube)
Check it out (Note: try not to get too dizzy watching its fall):
As luck would have it, the camera was found in a meadow in Gringelstad outside Kristianstad, Sweden. Kristoffer Orstadius posted the footage on YouTube Friday, hoping to find the owner.
"The memory card is intact — this is the last film. Are you the right skydiver?" Orstadius wrote (translated via Google Translate service).
Kristianstadsbladet reported (via an unofficial translation) that the camera was found by Orstadius' father, who was out looking for mushrooms in a field not far from Everods Airport airport.
"It's open pasture and I go there and look for my mushrooms and suddenly I see a little thing lying on the ground which has now been shown to be a camera," Orstadius father told Kristianstadsbladet.
Within a day, Orstadius updated his post saying that the owner was found.
This isn't the first time a GoPro camera has taken a tumble ahead of the skydiver. See what happens in this other video, particularly the last 24 seconds.
(H/T: Gizmodo)