"In the beginning Kanye created the heaven and the earth… And Kanye said, Let there be light: and there was light."
Those are just two examples of what readings from the Book of Genesis would sound like if the word "God" was replaced by the name Kanye, as in music star and Kim Kardashian's spouse, Kanye West.
Is it sacrilege or just a harmless bit of entrepreneurship?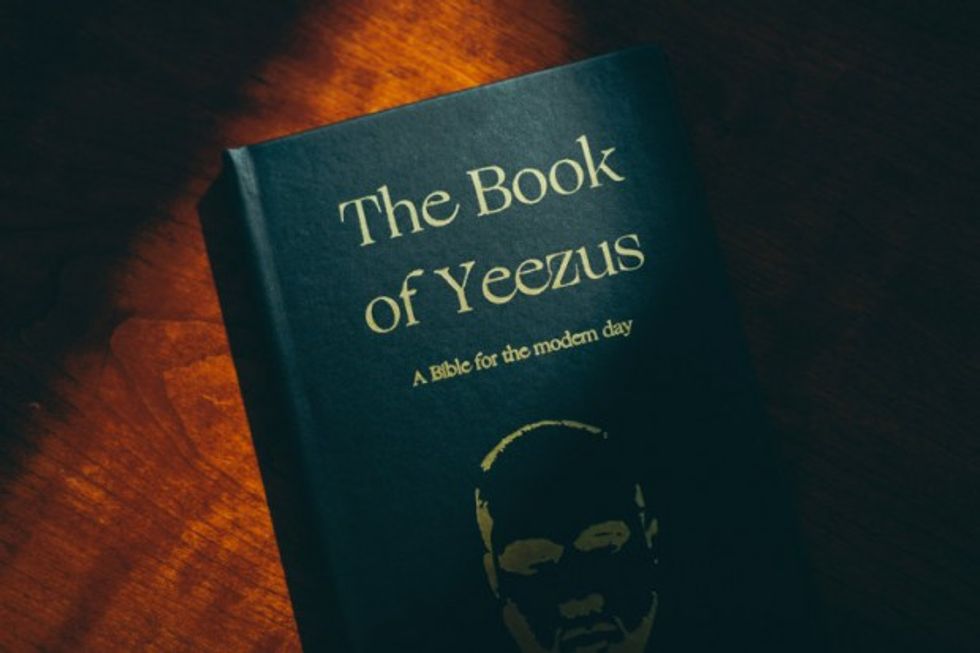 Image source: Etsy.com
"The Book of Yeezus" is a handmade, novelty coffee-table book being sold on Etsy.com.
No matter where you stand on the appropriateness of the "updated" first book of the Pentateuch, you should know Mr. West is not involved with this project. This is a private project from three brothers who call their company, Channel222 LLC.
The Michigan-based organization is quick to point out in a disclaimer on the Easy page, "We are not affiliated with Mr. Kanye West himself."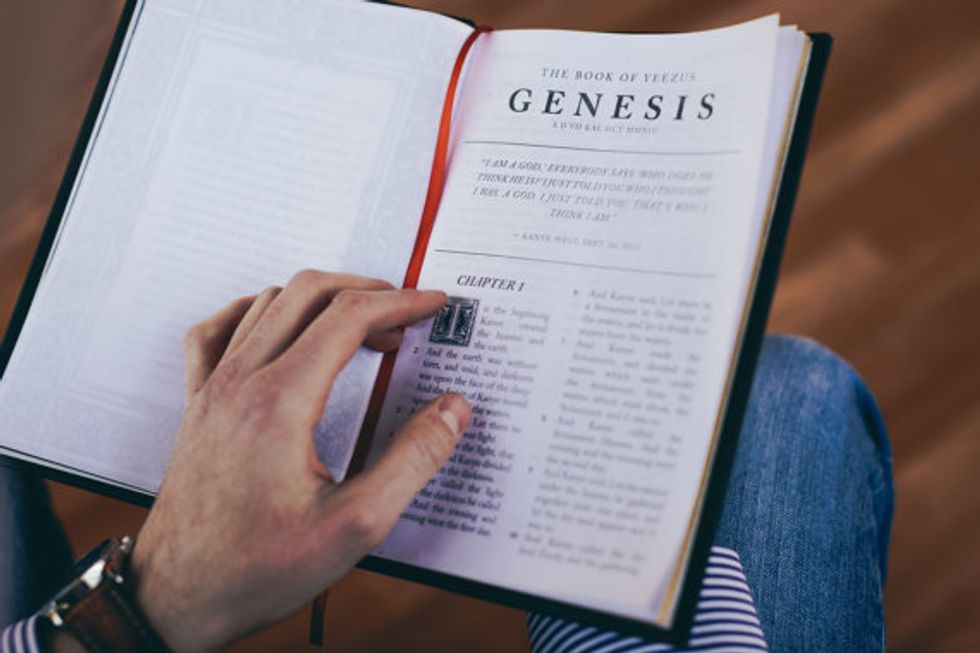 Image source: Etsy.com
Kanye West may not be involved with the project, but he did inspire it. Back in 2013, West wrote and released a song titled, "I am a God."
When asked about this declaration, West replied, "I made that song because I am a god…I don't think there's much more explanation."
That song, West's declaration of his own god-like status and his own religion -- Yeezianity -- inspired the three brothers of Channel222. They wondered, "What if the Bible, the most singularly significant publication in the ancient canon of Western tradition, were updated to reflect our modern society?"
And, by reflecting "our modern society" Channel222 meant replacing the word "God" or "Yahweh" with the name Kanye, as in Kayne West.
According to the online Etsy store selling the "updated" scripture, Mr. West is considered to be Generation Y's "greatest spectacle" and to some, "a spiritual figure."
The web page also assigned the title "icon" to Mr. West, placing him alongside the likes of Frank Sinatra, Marilyn Monroe, John Lennon and Michael Jackson.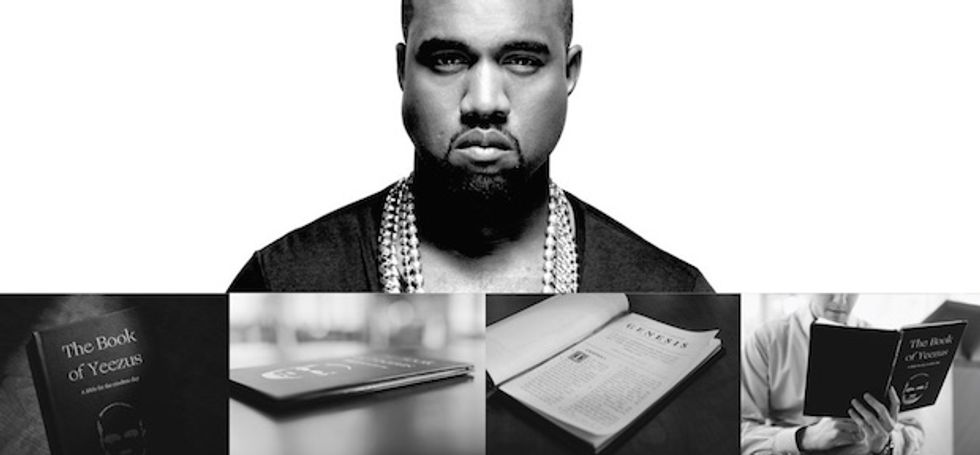 Image source: Etsy.com
While the idea and store were hatched earlier this year, it has not exactly been a resounding success. According to the online outlet's tabulation, fewer than 300 copies of "The Book of Yeezus" have been sold. Not exactly a "best seller."
__
Follow Mike Opelka (@Stuntbrain) on Twitter.