The Islamic State group blew up a church in an Assyrian Christian village in northeastern Syria on Easter Sunday, the Syrian news agency and a Christian news agency reported.
Residents of Tel Nasri village in the Hassaka province told Syria's state news agency SANA that Islamic State militants planted explosives in the Church of the Virgin Mary, an 80-year-old structure, which they then detonated.
The reports did not note if anyone was inside or if there were any casualties.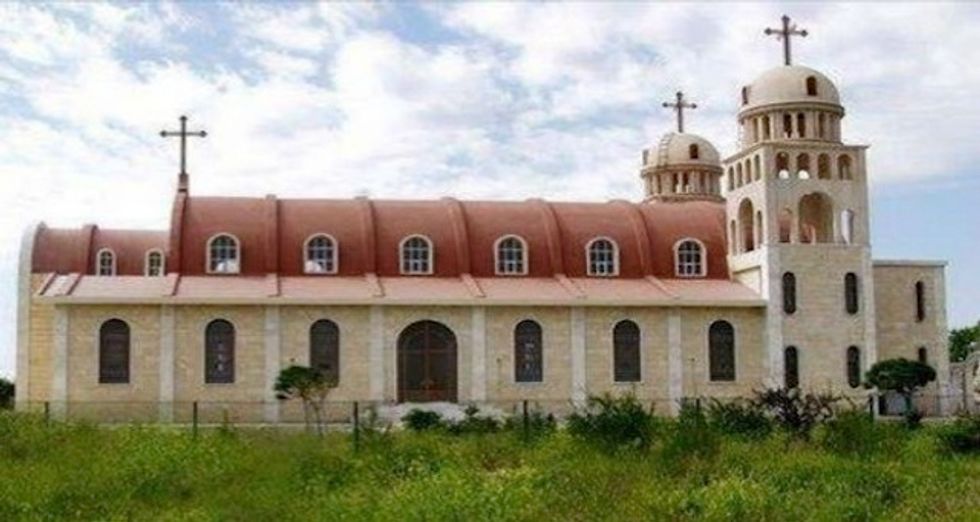 Church of the Virgin Mary, an 80-year-old building, in Tel Nasri, Syria. (Image source: SANA)
The church was blown up on the day Christians around the world celebrated Easter Sunday, including some who have fled their homes in Syria and Iraq. Those who are members of the Orthodox Christian church celebrated Palm Sunday.
The Assyrian International News Agency, which covers the plight of Middle East Christians, reported that the church was leveled after Assyrian and Kurdish fighters tried to reenter the village.
Christian and Kurdish militias have been fighting the Islamic State group in Tel Nasri and other villages in the area.
SANA reported that the church was built in 1934 and is one of three main churches in the village. Even the name of the town reflects its long connection to Christianity; Middle East analyst Raymond Ibrahim noted that Tel Nasri can be "loosely translated as 'Christian Hill.'"
Islamic State militants have destroyed religious sites including churches, Shiite mosques and other shrines in the Syrian and Iraqi towns which they have overrun.
In his Easter address, Pope Francis prayed for an end to the persecution of Christians.
"We ask Jesus, the victor over death, to lighten the sufferings of our many brothers and sisters who are persecuted for his name, and of all those who suffer injustice as a result of ongoing conflicts and violence, and there are many," he said.