Sunday night's hockey game between the Central division-leading St. Louis Blues and the Chicago Blackhawks was a close one, with St. Louis winning 2-1. However, it was a cringe-inducing moment in the second period of the game that has become the highlight of the night.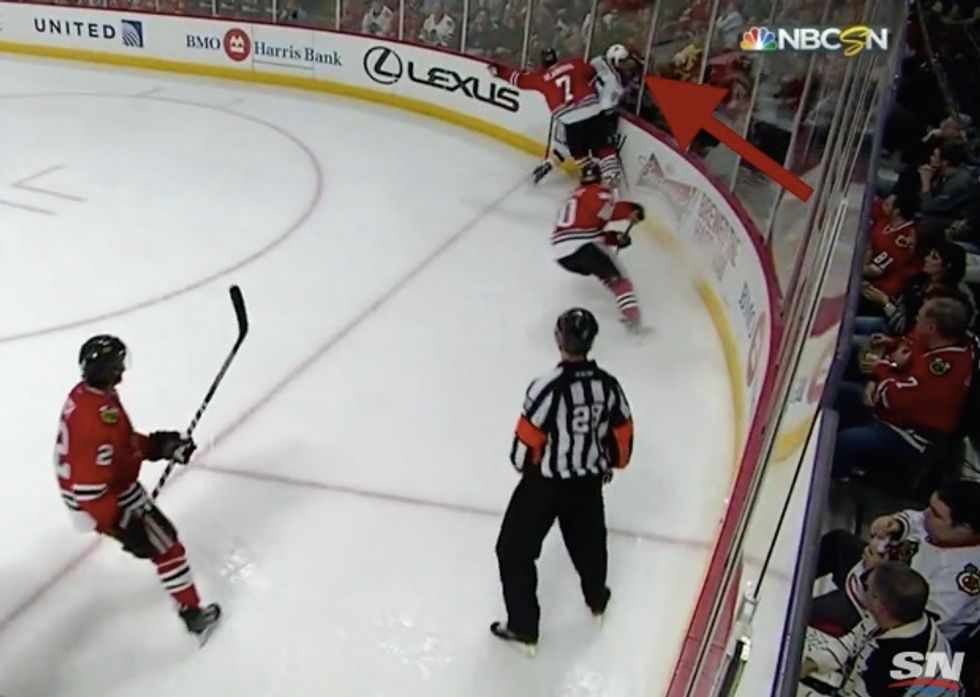 Image source: YouTube
On a play for the puck deep in the Chicago zone, Blackhawks' Brent Seabrook slammed Blues forward Ryan Reaves into the boards. Reaves dropped to the ice and appeared to be injured.
Moments later he skated to the bench and TV cameras caught Reaves performing some D-I-Y dentistry.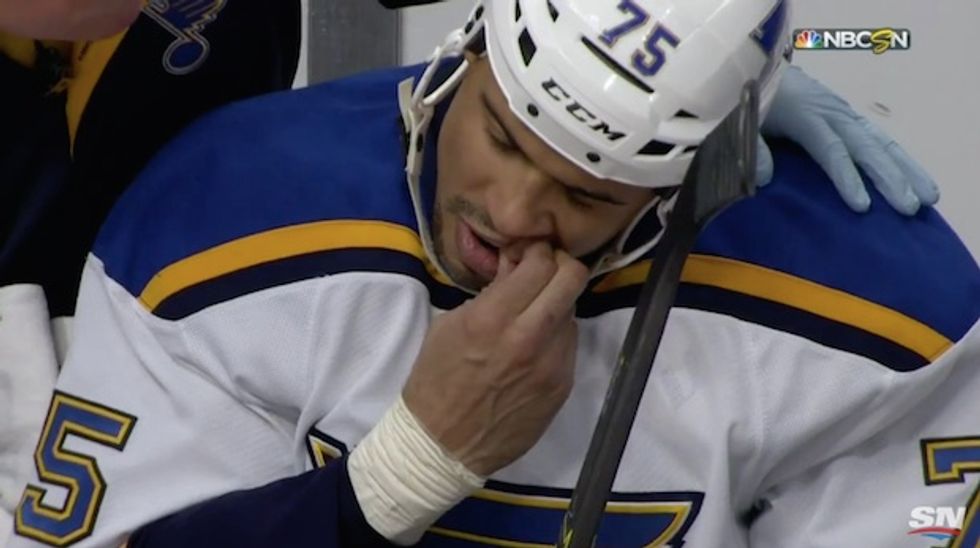 Image source: YouTube
The hit on the boards apparently loosened Reaves tooth and it was bothering him enough to force him to take matters into his own hands. He pulled out the tooth and handed it to the teams' trainer for safekeeping and a likely reinsertion.
See the hit and the tooth extraction here:
H/T - USA Today's For The Win
__
Follow Mike Opelka (@Stuntbrain) on Twitter.