PRINCESS ANNE, Md. (TheBlaze/AP) — A man and his seven children — the youngest 6 years old — were found dead in their Maryland home Monday from carbon monoxide poisoning from a generator, which they used for warmth after the power company cut off their electricity.
Police found the bodies at the home in Princess Anne after being contacted by a concerned co-worker of the father, who had not been seen for days, Princess Anne police said in a news release.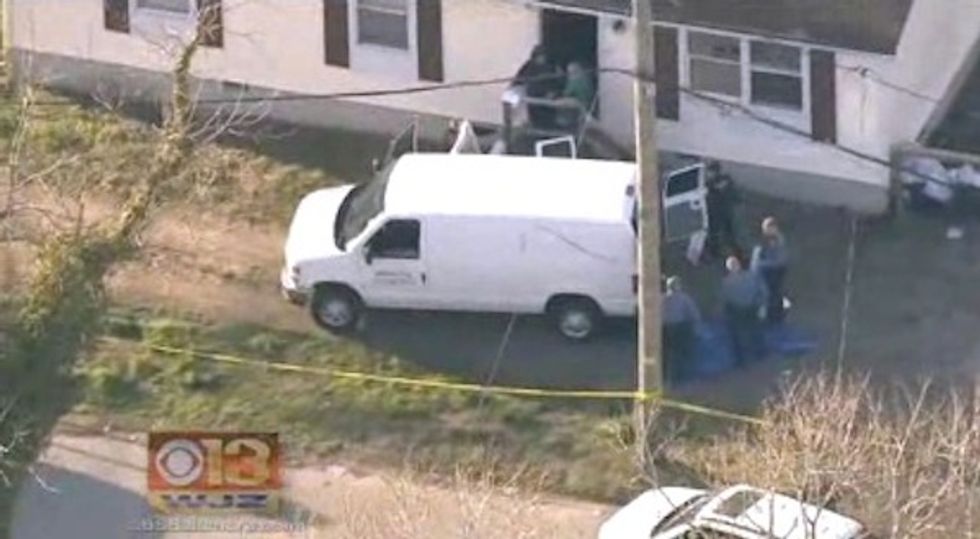 The investigation is still ongoing but police say they believe carbon monoxide poisoning lead to the death of eight people in a Maryland home. (Image source: WJZ-TV)
"I've called him and tried to reach out," Stephanie Wells, a supervisor at University of Maryland Eastern Shore where the man identified by family as Rodney Todd worked, told WJZ-TV. "I came here this morning, banged, ran from door to door."
"I knew something wasn't right when he didn't report to me, he didn't come to work Saturday," she told the news station.
Watch WJZ's report:
Police identified the deceased only as an adult and seven young people ages 6 to the teens. They said the cause of the deaths was still under investigation.
Bonnie and Lloyd Edwards, encountered outside the home by a reporter from The Associated Press, identified themselves as the mother and stepfather of Todd, 36, whom they identified as the adult who died. They said Todd had seven children, including five girls and two boys. The Edwardses said police told them the family died of carbon monoxide poisoning.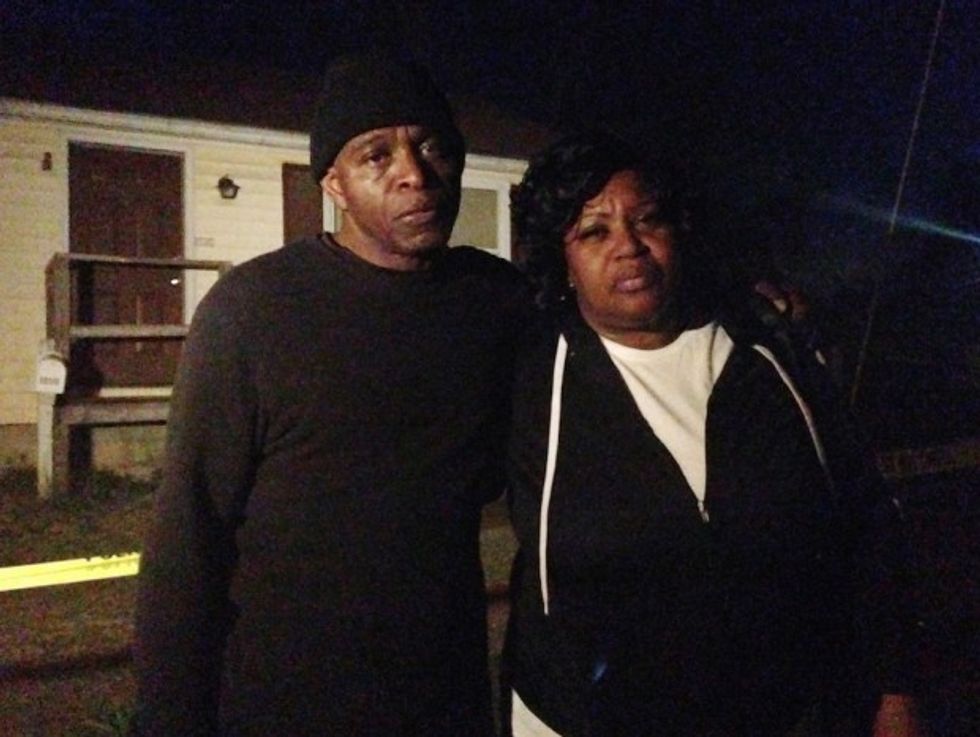 Lloyd Edwards, left, and Bonnie Edwards, the stepfather and mother of Rodney Todd stand outside the home where Todd and his seven children found dead Monday, April 6, 2015, in Princess Anne, Md. Police found the bodies at the home after being contacted by a concerned co-worker of the father, who had not been seen for days, Princess Anne police said in a news release. (AP/Juliet Linderman)
Bonnie Edwards identified the children as boys Cameron Todd, 13, and Zycheim Todd, 7; and girls Tynijuiza Todd, 15; Tykira Todd, 12; Tybree Todd, 10; Tyania Todd, 9; and Tybria Todd, 6.
Lloyd Edwards said when police told them Todd had died, "It was disbelief."
"It's so hard. How can you understand something like that?"
He said Delmarva Power had cut off the electricity to the house because of an outstanding bill.
"To keep his seven children warm, [Todd] bought a generator," Lloyd Edwards said. "It went out and the carbon monoxide consumed them."
Watch the family speak about the tragedy:
Princess Anne Police Chief Scott Keller told the AP there was a generator in the kitchen that was out of gasoline.
Matt Likovich, a spokesman for Delmarva Power, would not say Monday night whether the power had been cut off. He said the matter was being investigated.
Bonnie Edwards described her son as a loving, caring young man who set an example for his children. "I don't know anyone his age who would have done what he did" for his children, she said. "I was so proud to say he took care of seven kids."
Todd was a utility worker at the nearby University of Maryland Eastern Shore. Princess Anne is located on Maryland's Eastern Shore.
According to the Centers for Disease Control and Prevention, carbon monoxide, also known as the "silent killer," is a colorless and odorless gas. The CDC recommends use of a carbon monoxide detector to help alert residents of such gas leaks.