In some categories, the ways the rich and poor spend money are as different as night and day.
In others — such as liquor and furniture — they're surprisingly similar.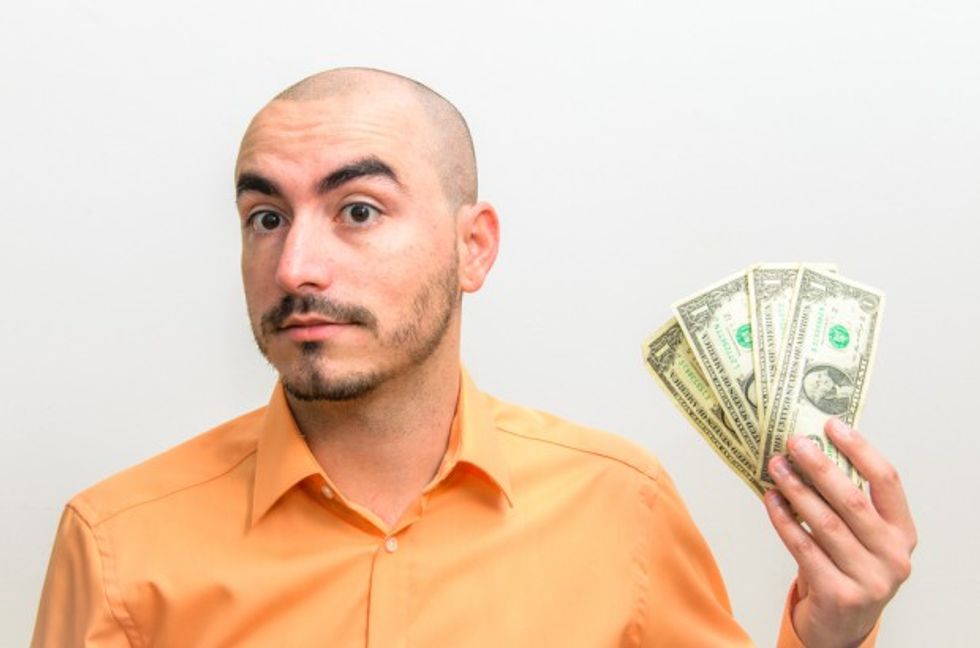 Image via Shutterstock
Last week, the Bureau of Labor Statistics released an update to the Consumer Expenditures Survey breaking down how Americans spend their money.
The report showed the average household earning a little less than $65,000 per year before taxes — a number that has fallen slightly in recent years — and spending almost $52,000 annually.
But there was a huge gap between rich and poor.
The report showed how the poorest 20 percent of American households (the bottom quintile) spend more than 40 percent of their total expenditures on housing and 16 percent on food, while the richest Americans pay a far smaller percentage of their income for food and shelter.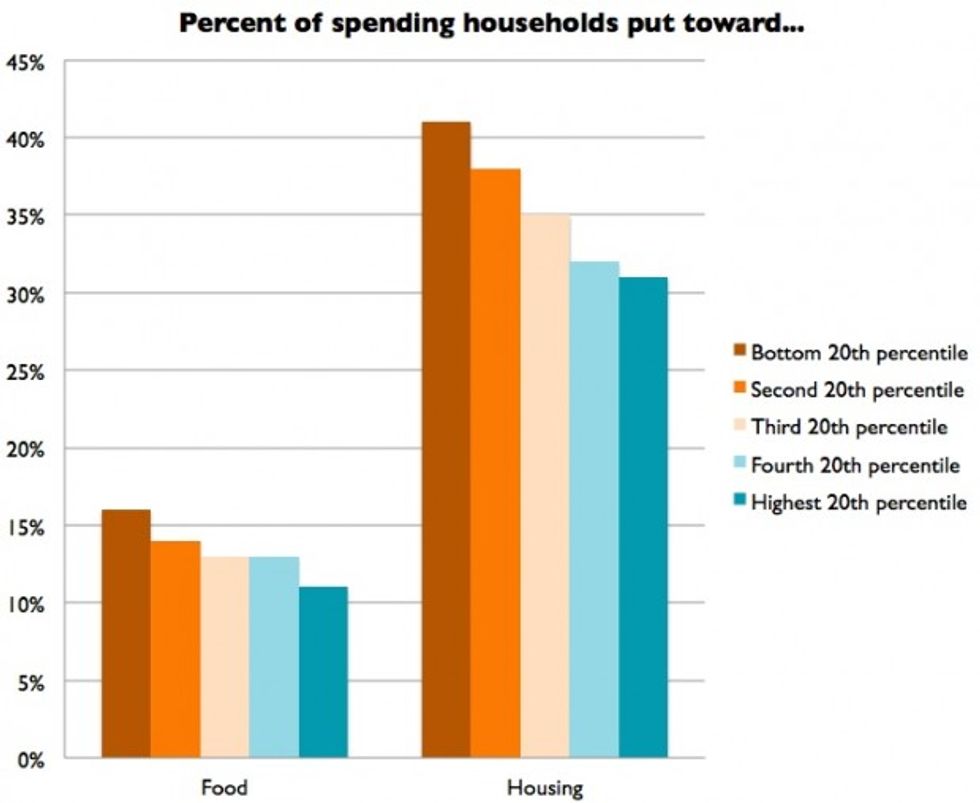 Image via TheBlaze/BLS data
Yet while the Wall Street Journal zeroed in on the above discrepancy, noting how it showed how "low-income Americans spend a disproportionate share of their money on food and housing," the BLS report also contained data showing a surprising sameness in American spending habits.
The report revealed that in a broad number of categories, rich and poor Americans spend strikingly similar chunks of their incomes on everything from property taxes to alcohol.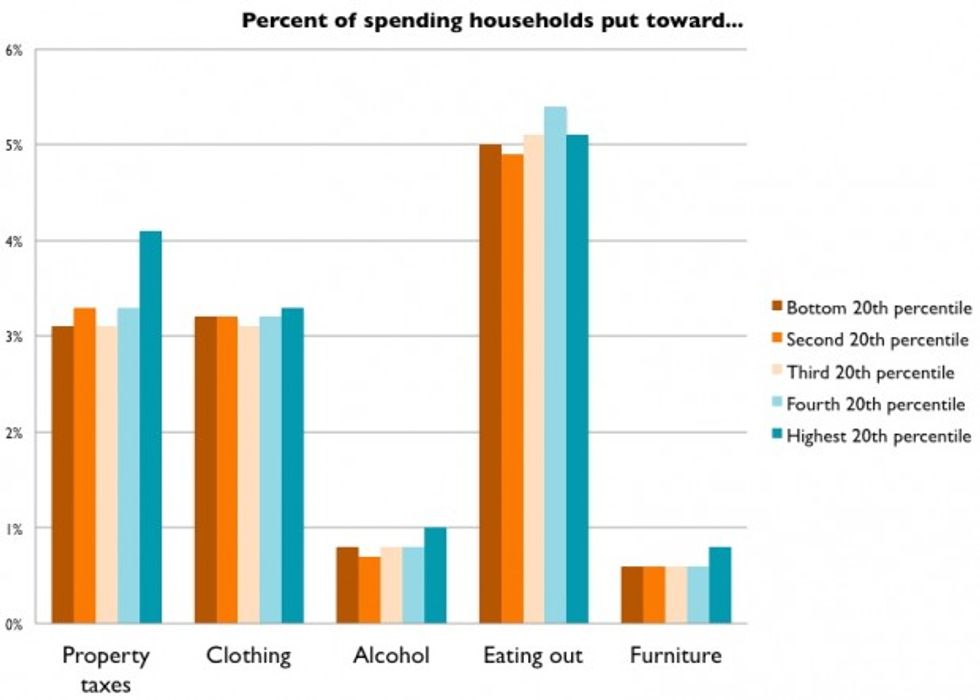 Image via TheBlaze/BLS data
Of course, when it comes to, say, eating out, 5 percent of a bottom quintile household's income is a lot less than 5 percent of a top quintile household's income.
But even in terms of total income, several factors level the playing field a bit.
Bottom quintile households benefit from tax credits such as the Child Tax Credit and the Earned Income Tax Credit and actually see their incomes rise after taxes each year.
Add on government assistance programs including food stamps and Social Security and the gap narrows further.
The average bottom-quintile household only earns $9,818 each year, but is able to spend nearly $23,000. The next-lowest quintile earns roughly $26,000 annually but is able to spend nearly $33,000.
With average earnings of $135,000 after taxes, the richest American households spend some $100,000 each year, in many categories scaling up their spending in mirror-like alignment with lower income spending — a perfect example of the "hedonic treadmill" at work.
—
Follow Zach Noble (@thezachnoble) on Twitter