With March Madness over, you might be looking for something else to occupy your evening hours. Why not fill that need with the live feed that's watching a giraffe ready to give birth at any moment.
"The world is eagerly watching the royal pregnancy... No, not Princess Kate -- OUR princess, Katie! We've spent weeks keeping the secret as Animal Planet installed cameras, fiber lines and sophisticated technology so you can be part of the birth of Katie's latest calf," the Dallas Zoo wrote on Facebook.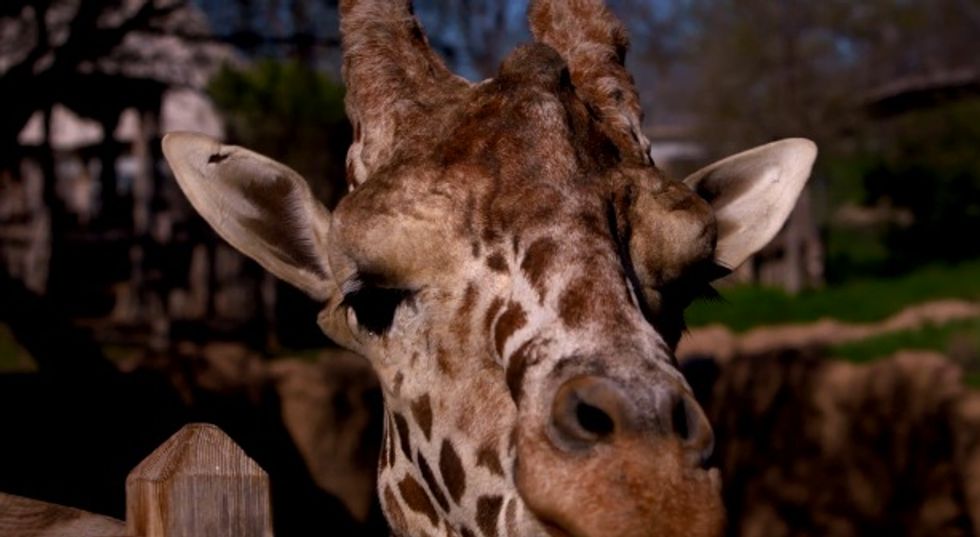 Katie is getting ready to have her second calf at the Dallas Zoo any day now. (Image source: Animal Planet)
According to Animal Planet, the best time watch is around 5 p.m. CT when Katie comes into her "maternity stall" for dinner and "begins to settle in for the evening." During the day she's out and about in the safari exhibit yard.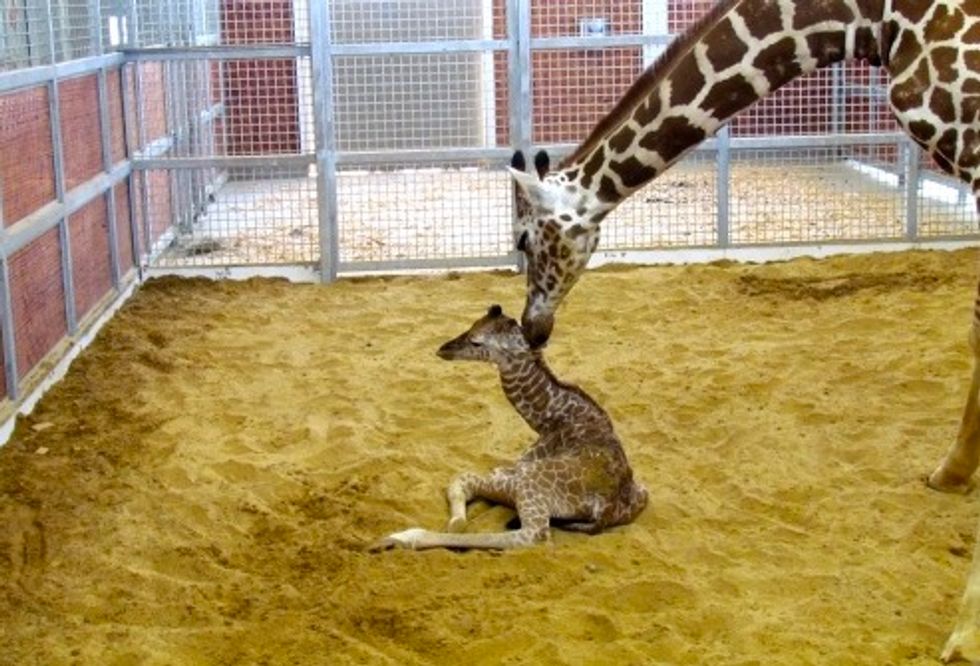 Katie's first calf, Jamie, was born in 2011. (Image source: Animal Planet)
Here's the feed for your viewing pleasure:
For those of you who want to know exactly when to tune in for the main event, sign up for a "birth alert" from Animal Planet.
According to the Giraffe Conservation Foundation, it takes 15 months to gestate a calf.
Watch this video for more on Katie's story: