© 2023 Blaze Media LLC. All rights reserved.
Beck Begs Americans Not to 'Play Politics' Amid Crisis in the Middle East: 'What Is Coming Is a Christian Holocaust
"We said we would never let the world fall into this darkness again."
Glenn Beck on Wednesday said he believes there will be a "Christian holocaust" in the Middle East unless Americans do something to stop it.
"We said we would never let the world fall into this darkness again," Beck said on his television program. "And yet here we stand."
Beck said people "failed to listen to people like George Clooney on the Sudan" because "we wanted to make it about politics."
"And I'm not saying us, per se," Beck said, noting that he once asked Clooney what he and his audience could do to help. "[But it] never happened because people want to play politics. Let's not, what do you say?"
Beck spoke with Jacqueline and Yvette Isaac whose nonprofit organization Roads of Success has delivered aid to those being persecuted in the Middle East. In particular, they are helping girls who have been kidnapped, raped and tortured by the Islamic State and either managed to escape or were left for dead.
"They're afraid to live another day. They don't know what's going to happen next," Jacqueline said. "[The Islamic State doesn't] want to kill. They want to destroy and then kill. These people are the devil in flesh."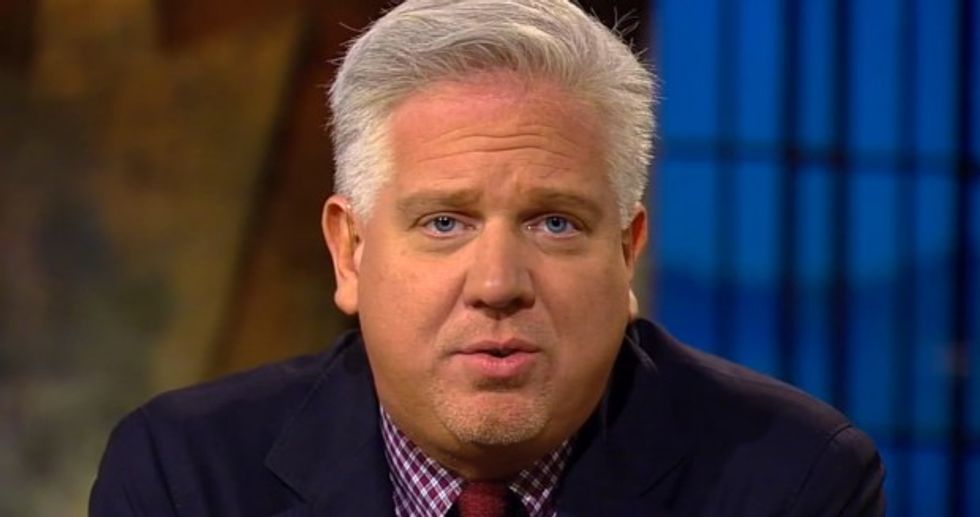 Glenn Beck speaks on his television program April 8, 2015. (Photo: TheBlaze TV)
Jacqueline's mother Yvette said the Islamic State will go door to door in Christian areas, burning down houses or killing parents in front of their children.
"It's our calling to be the voice to the voiceless," Jacqueline said. "We're the eyewitnesses. We've chosen to go there to see the needs of the people and to come back and share it."
Jacqueline said there is hope even in the most horrific situations. She said the Kurdistan regional government has taken care of countless people fleeing the persecution of the Islamic State, and the victims themselves "are a light."
"Imagine losing your parents, going up this mountain for nine days without food or water, surviving and then smiling after all that, dreaming of a future after all that," she said. "I wish we were that brave."
Jacqueline said when many of the girls were kidnapped by the Islamic State, they were "categorized" like merchandise. If they were above the age of five, she said, they were eligible for the sex trade, and then further subdivided by if they were considered beautiful or not.
"We sent a group of trauma experts, psychologists and we started empowerment programs," she said. "We met with about 70 of those beautiful, beautiful heroes. They are going to be the world shakers and the history-makers of tomorrow."
Beck said "God is condemning all of us now" for not doing everything we can to stop the atrocities.
"The American Revolution, the Civil War and the Civil Rights Movement came and were won from the pulpits first," Beck said. "The pulpits should be on fire, but our pulpits are barely an ember! It's shameful what is happening!"
"God will not hold us blameless, so I suggest that you reach out to the Coptic Christians," he added. "They're persecuted. They need your help."
[mlbvideo content_id=64850183]
The full episode of The Glenn Beck Program, along with many other live-streaming shows and thousands of hours of on-demand content, is available on just about any digital device. Click here to watch every Glenn Beck episode from the past 30 days for just $1!
Want to leave a tip?
We answer to you. Help keep our content free of advertisers and big tech censorship by leaving a tip today.
more stories
Sign up for the Blaze newsletter
By signing up, you agree to our
Privacy Policy
and
Terms of Use
, and agree to receive content that may sometimes include advertisements. You may opt out at any time.