WASHINGTON (TheBlaze/AP) — President Barack Obama's memory of the fear over his daughter's preschool asthma attacks brings home the debate over climate change.
Obama said he knows firsthand how scary it can be to have a child who struggles to breathe. He is arguing that preventing climate change could improve public health by reducing illnesses such as asthma.
Obama told ABC he felt a "terrible" fright when a young Malia told him she couldn't breathe and had to be rushed to the emergency room. He said he thinks every parent would wish to reduce such incidents by improving the environment.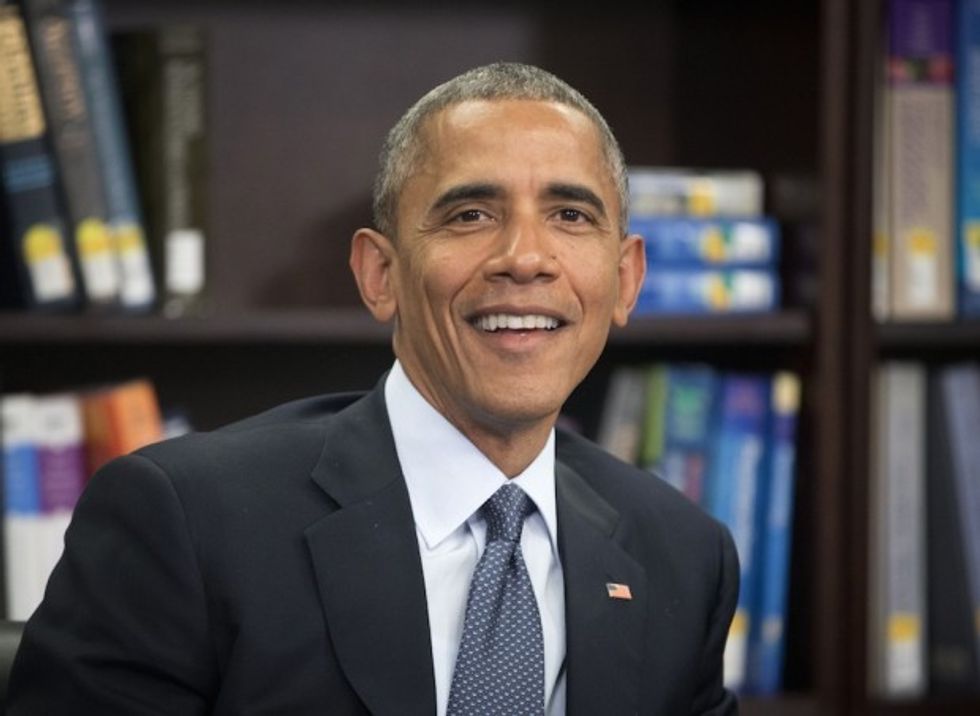 President Barack Obama spoke at Howard University in Washington, Tuesday, April 7, 2015, visiting the school to discuss the impact of climate change on public health and steps his administration is taking to reduce the health impacts of climate change on communities. (AP/Pablo Martinez Monsivais)
"Keep in mind that climate change is just one more example of how the environment will cause health problems, and I think most people understand that," Obama told ABC.
He went on to point out that the smog in Los Angeles when he attended college there in the 1970s was so strong it would burn his lungs.
"We took steps to deal with it, and today, it's not perfect, but it's a whole lot better," Obama told ABC. "And the same thing is true with climate change."
Watch his interview:
Malia Obama has not had to carry an inhaler since before the family moved to the White House. But he told CBS she still has allergies that need to be monitored.
On Tuesday the president, detailed how climate change harming Americans' health. For example, increasing wildfires are putting more pollution in the air, allergy season is growing longer and insect-borne diseases are on the rise, he said.
Obama spoke at Howard University Medical School, where he announced a series of steps that Google, Microsoft and other private entities are taking to better prepare the nation's health systems for the changing climate.
Here's some of his talk:
Obama said some families are especially vulnerable, but the problems affect everyone.
"You can't cordon yourself off from air," he said.