Surveillance video released Tuesday shows the alleged bank robbery by a man police are calling the "Mrs. Doubtfire" bandit. The male suspect can be seen below wearing a purple garment, a blond wig and side oval glasses.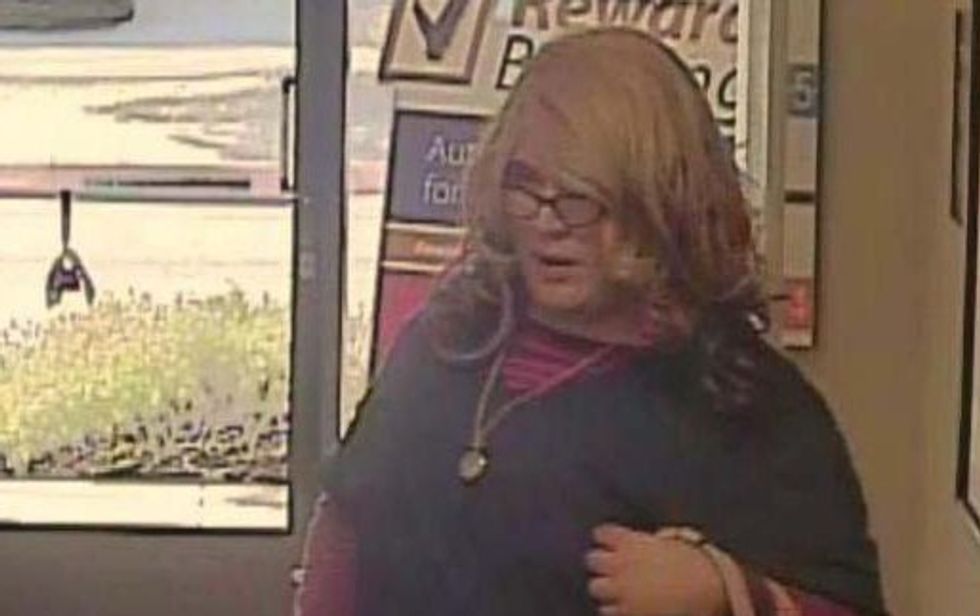 Image source: Santa Cruz Police Department
Police in Santa Cruz, California, say the man entered a U.S. Bank branch Friday and handed one of the tellers a note demanding money, the Santa Cruz Sentinel reported. The employee then handed him the money and he left. The man was never spotted carrying a weapon and no one was reported injured.
Earlier the same day, employees at Rabo Bank reported seeing the same man wearing the same outfit. The Rabo Bank workers later recalled that he was "acting suspicious" but he wasn't reported to have done anything criminal while there, KTLA reported.
Police described the man as anywhere from 25-35 years old, about 5 feet 5 inches tall and weighing around 160-170 pounds. Authorities further described him as having dark skin and said his glasses were a prescription. As seen in the photos captured from surveillance video, he also wore a straight blond wig and navy blue and purple hospital scrubs.
The alleged bank robber gets his name from the 1993 movie "Mrs. Doubtfire" in which actor Robin Williams dressed up like a woman to get to see his kids after divorcing his wife.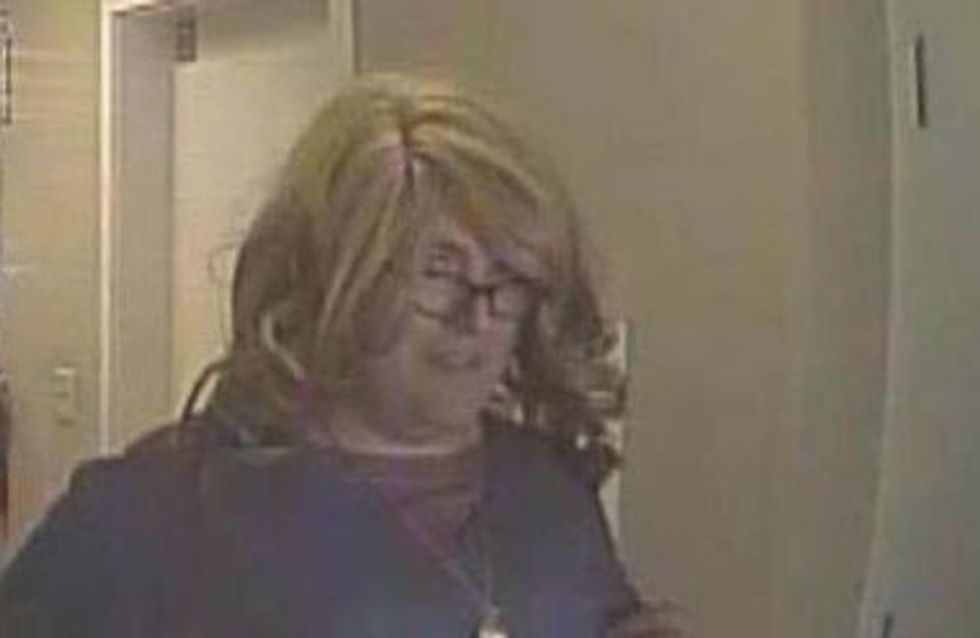 Image source: Santa Cruz Police Department
(H/T: Santa Cruz Sentinel)
–
Follow Jon Street (@JonStreet) on Twitter