The White House says Vice President Joe Biden is highly qualified to speak on Iraq policy and combating the Islamic State, which he'll do in an address Thursday instead of President Barack Obama.
"The president on a number of occasions has spoken about this issue," White House press secretary Josh Earnest told TheBlaze Wednesday. "Obviously the vice president has a lot of expertise on this issue. Early on in this administration, he was responsible essentially for working closely with the Iraqis when the president began the draw down of U.S. military personal from Iraq."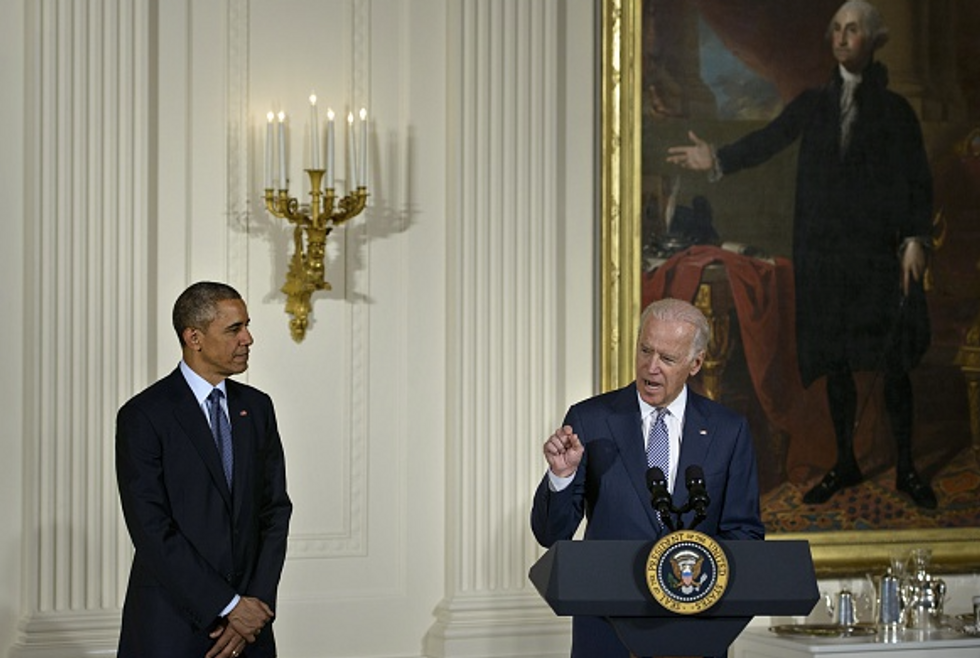 (Brendan Smialowski/AFP/Getty Images
Biden's remarks will focus on Iraq's political and military progress and what lies ahead. The vice president's office was not clear about whether any new policies would be announced. Next week Iraqi Prime Minister Haider Al-Abadi will be in Washington to meet with Obama.
The venue for Biden's address, the National Defense University in Washington, is where Obama laid out his anti-terrorism strategy in a 2013 address.
Obama left for a trip to Jamaica Wednesday and will be going on to Panama. Asked why, given the gravity of the situation in Iraq, Obama couldn't have spoken on it when he was in the country, Earnest noted Biden's experience in dealing with Iraqi leadership.
"For that reason, I think it makes a lot of sense for the vice president in this context, while the president is out of the country, to provide the American people an update on our ongoing efforts to degrade and ultimately destroy ISIL, starting in Iraq but in other places, including Syria," Earnest said.