DirecTV has pulled its popular advertising campaign featuring Rob Lowe amid complaints from rival Comcast that some of its claims, including one related to customer satisfaction, don't hold water.
The National Advertising Division, a component of the Council of Better Business Bureaus, sided with Comcast Tuesday regarding at least three complaints against DirecTV, the Los Angeles Times reported. Comcast is one of DirecTV's biggest competitors in many of the country's largest TV markets.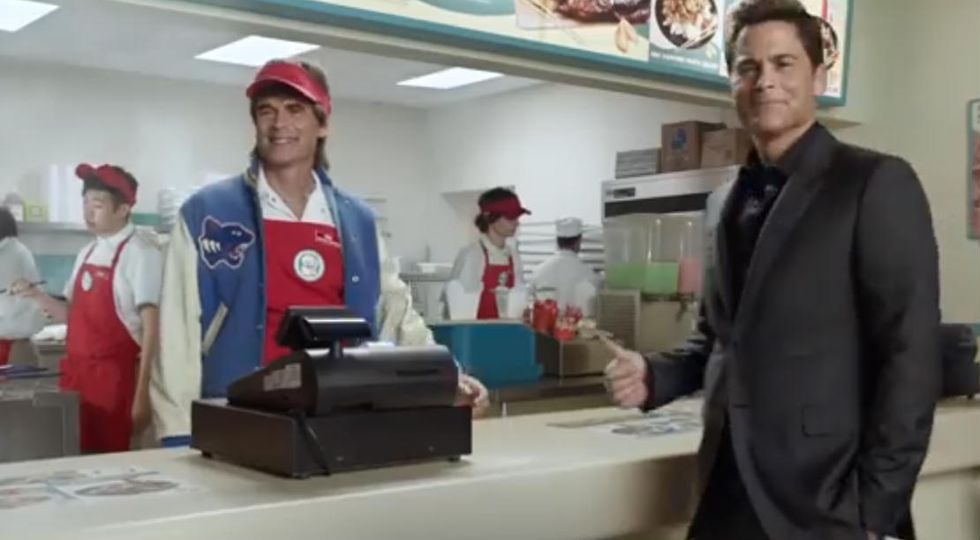 Image source: YouTube
DirectTV had said its customers get 99 percent signal reliability, the "best picture quality and sound" in the industry and more sports channels than with other competitors. The company also says to has the highest customer satisfaction rating among all TV providers and has ranked higher than cable for more than 10 years, the Washington Post reported.
But not all of those claims are true, according to the NAD. The industry watchdog group said there was no evidence to support DirecTV's claims that it has higher signal reliability, shorter customer service wait times or better picture and sound quality over cable, according to the L.A. Times.
The commercials were launched in October 2014 and show DirectTV customer Rob Lowe with his cable customer alter egos in order to highlight what DirectTV portrays as key differences between satellite TV and cable TV subscriptions.
The NAD noted DirecTV's use of humor as "effective and creative," but concluded  that those methods "do not relieve" an advertiser of having to support the messages it communicates to an audience, "especially if the advertising disparages a competitor's product." 
The NAD said DirecTV doesn't need to substantiate some of its other claims because they are "so outlandish and exaggerated that no reasonable consumer" would believe them. DirectTV is reportedly planning to make an appeal to the NAD.
Watch one of the pulled ads:
(H/T: Los Angeles Times)
–
Follow Jon Street (@JonStreet) on Twitter